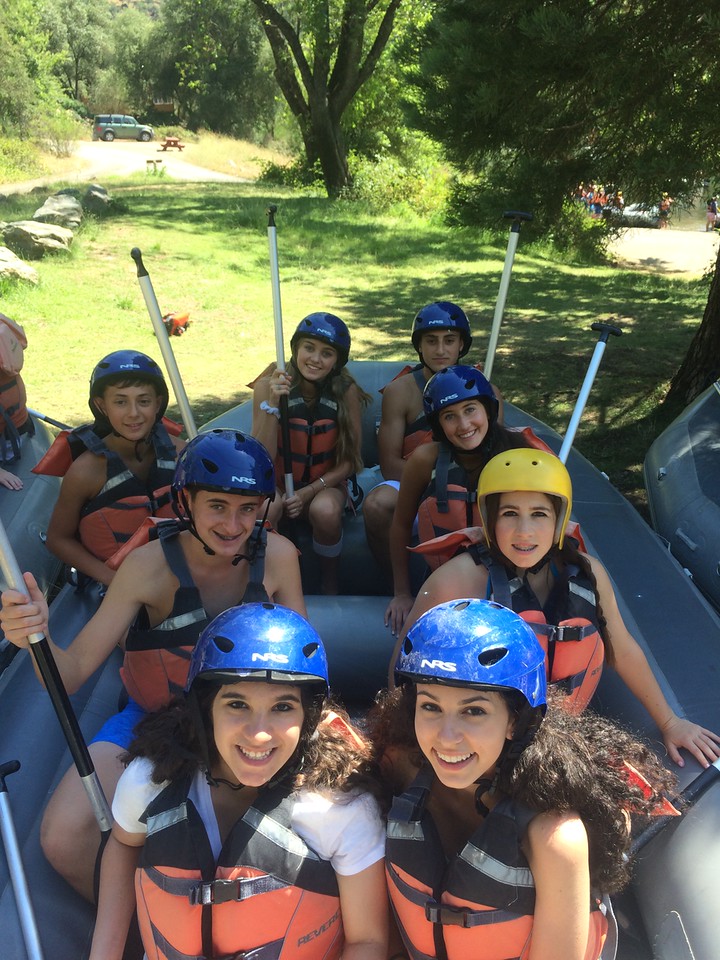 Dear Parents of California & the Canyons,
After leaving San Francisco we headed to Lake Tahoe where we all went white water rafting. The rapids were very fast, making for an amazing experience. Some of the trip members experienced the rapids for the first time and everyone came out of it raving about the experience, if not a tad wet!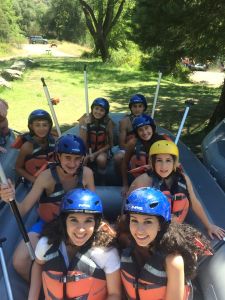 During our first night of camping we played some fun bonding games and had a bonfire. Tancredi was able to try his first s'more ever and all the trip members really enjoyed sitting by the fire- the camping aspect always manages to bring the group much closer. The next day we headed to the lake to go skiing, wakeboarding and tubing. Many of the trip members were able to try a new activity they had never done before.  We closed the day by taking a scenic ride from the Nevada side of the lake in our own private mini cruise!
In Ventura we had a great beach day playing ultimate frisbee and football. One of our staff members gave some of the trip members temporary henna tattoos, then enjoyed a delicious dinner in town and saw Inside Out or Jurassic World, with some of the female trip members raving about the short film before Inside Out and it's song "I Lava You".
We are now off to Los Angeles and can't wait to try to spot some celebrities and get a picture with Mickey and Goofy!
– The Westcoast Blogger
If you want to be part of an experience like this, travel with us in our 14-day summer program for high school students in California, from San Francisco to San Diego.