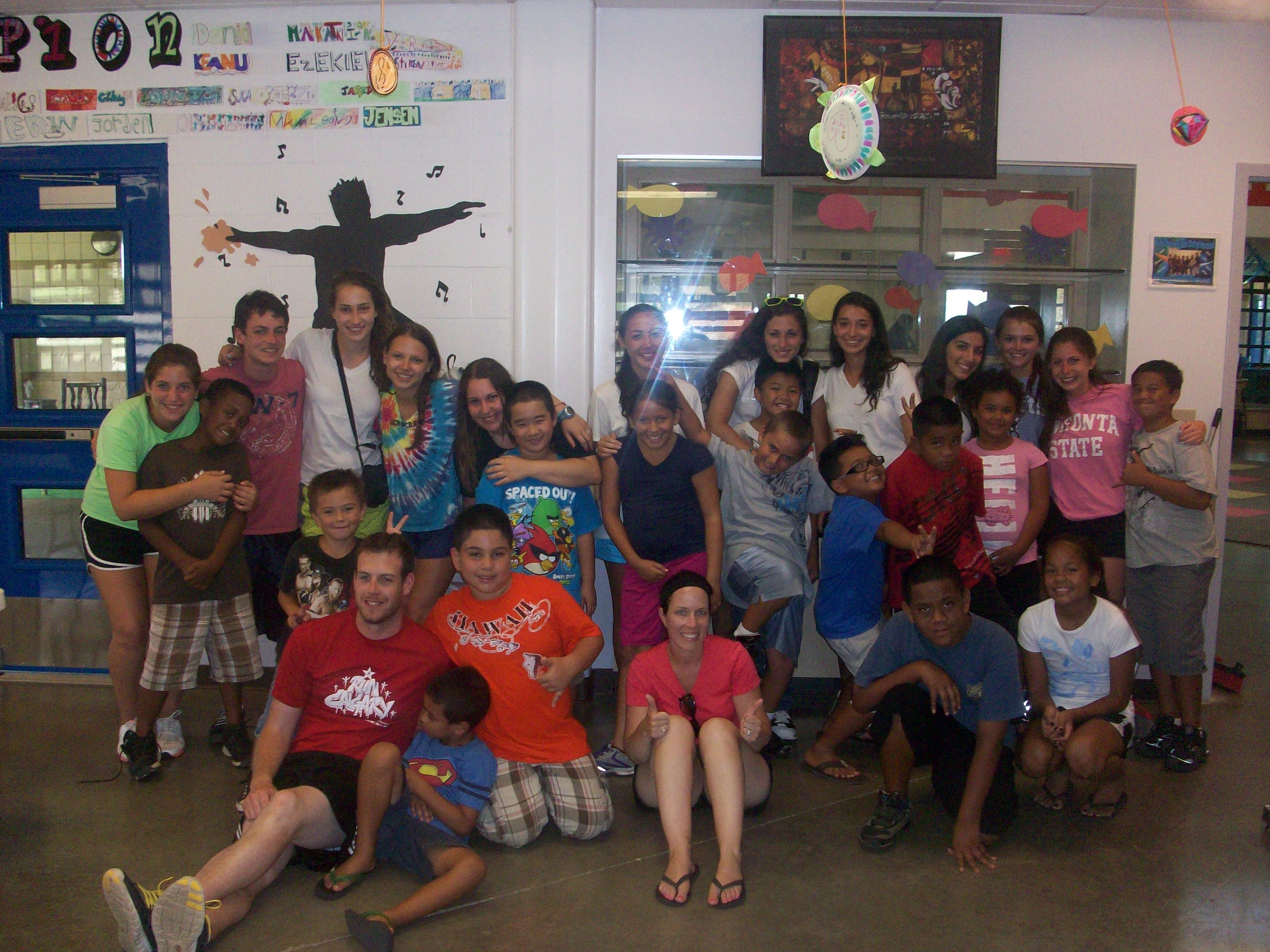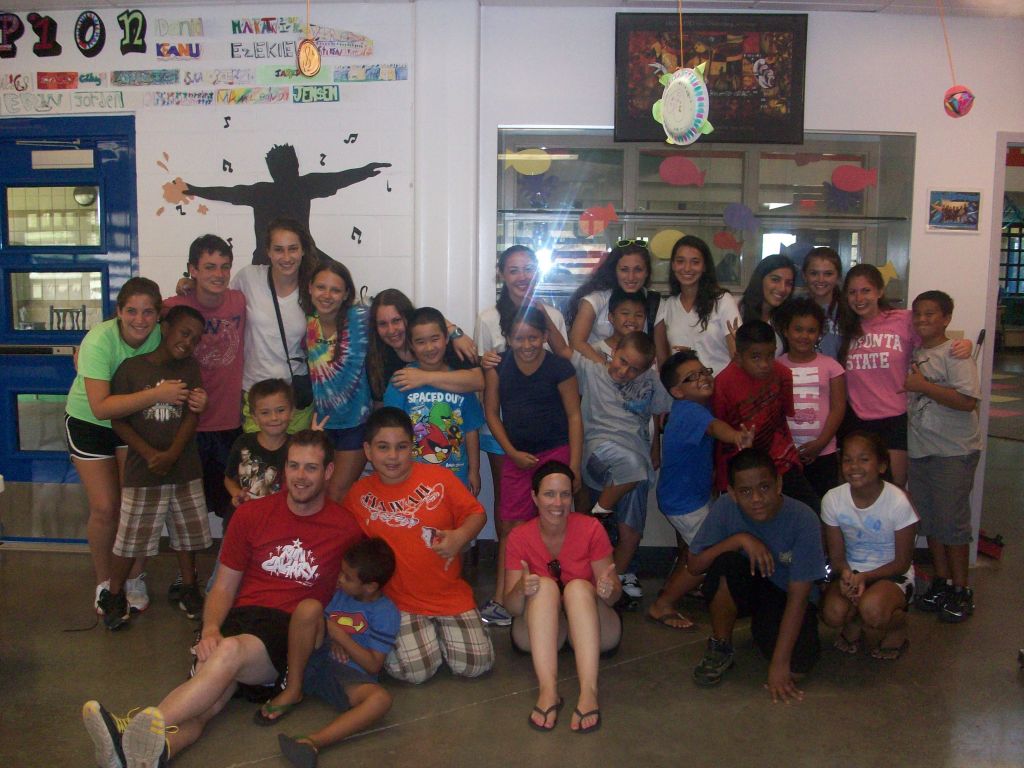 An update from Hawaii Community Service:
All of your sons and daughters were greeted at the airport in Honolulu by the leaders, Amanda and Danny in their hula outfits. Everyone was given a lei and played some icebreakers until everyone arrived. Lily and Juliette were our champs as they arrived first. Not long after, we learned a Hawaiian dance from local Peggy and Jim. We greeted the Newark flight with the dance as they walked into the baggage area. Soon after, we greeted our last three trip members to arrive, Jack, Erin and Carly with the same dance. We proceeded to our hotel where we had a pizza party and a birthday celebration for trip director, Amanda. We met our trip mascot at the hotel and it was awarded to Lily for being so patient at the airport all day. At the pizza party on night one, it already seemed as though everyone on the trip knew each other for a long time.
We began our second day with some icebreakers and friendly competitions. Jack was the winner of both the Rock Paper Sissors and the oreo cookie challenge. We then boarded our catamaran sailboat where we sailed along the ocean while taking in the beautiful view of Hawaii. It didn't take long for Erin, Lucie, Brooke, Carly and Jill to be helping the first mate pull the rope to the sail. Amanda and Courtney were relaxing on the sailboat when all of a sudden a big wave hit and they were soaked. The day ended with a cheeseburger in paradise and some friendly competition playing the game "know your staff". The mascot was awarded to Jack, giving him his 3rd win of the day.
We had two enjoyable days of community service at the Boys and Girls Club. Juliette, Jill, Erin and Courtney enjoyed arts and crafts, while Jack made paper airplanes and hosted a flying competition. Brooke, Carly, Lily, Amanda, Erica and Lucie led the boys and girls in sports, including a big game of kickball. Erica played a strong shortstop and Brooke was great at bunting the ball. Erin received the mascot after our first day of work with the club as she made lasting relationships with the kids. It was clear from all of the cards and posters she received. The last day, our mascot was awarded to Lucie as the boys and girls were always asking "where's Lucie".
Our adventure has just begun, this group is loving every minute of hanging out with one another. From dancing in the streets with the street buskers, to doing "the move" down the escalators to riding in the car listening to country music played by Erica, Jill and Erin or Yiddish from Carly.
Until next time,
The Westcoast Blogger