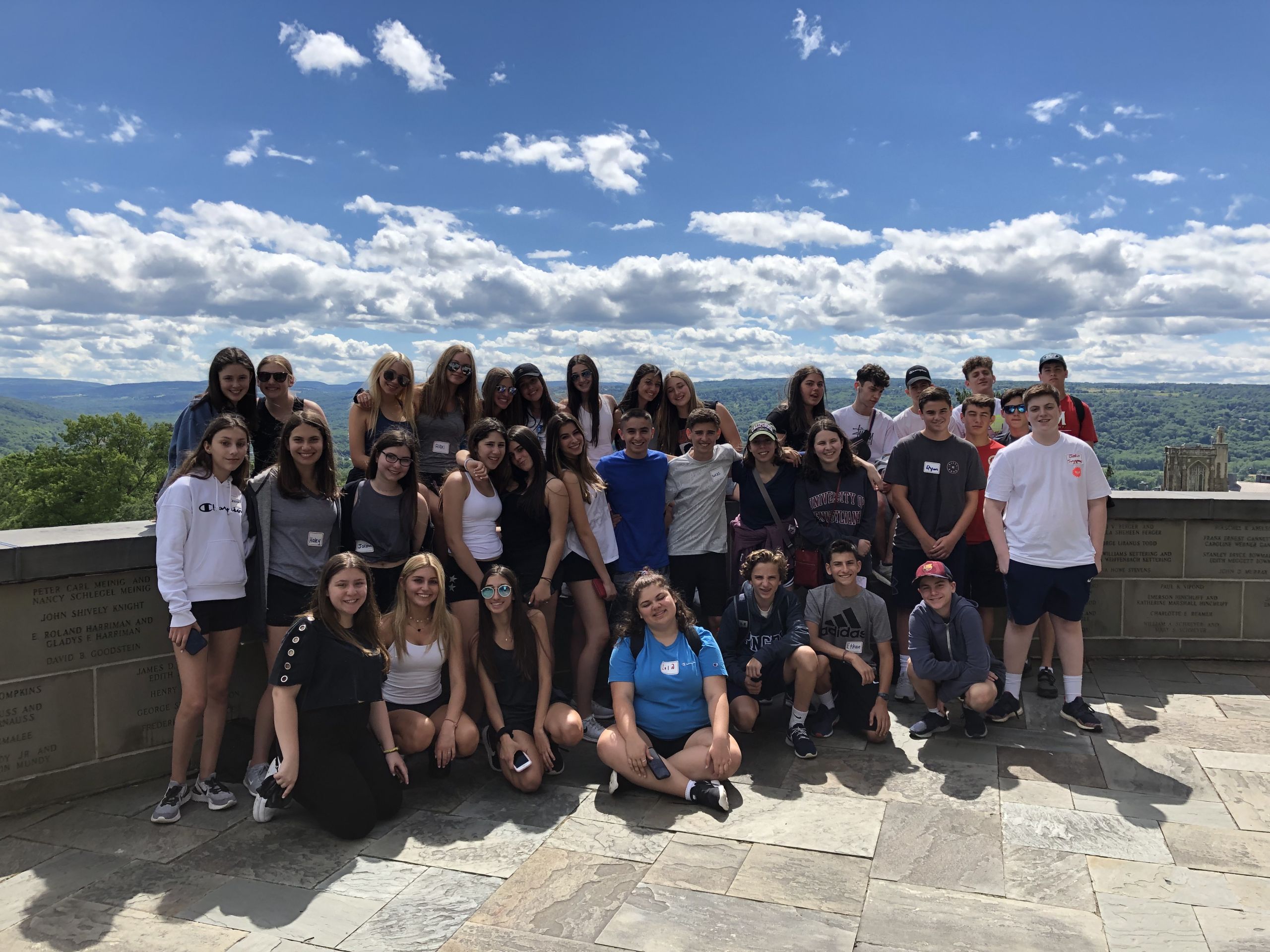 Feeling eager and excited, we kicked off our 40-day exploration across the United States from New York. Our bus ride to Ithaca was a blast, as we played ice breakers, got to know each other and sung along to some cool tunes! That evening, we got to try some delicious Japanese cuisine for dinner. The chefs were so friendly as they kept all of us laughing and having fun during our meal. We also celebrated one of our trip member's birthdays, Bella as well as one of our trip leader's birthdays, Rachel, with a delicious cake and cool birthday masks! After the fun birthday celebrations, it was time to stop for some of Ithaca's best ice cream where we all enjoyed a late night dessert to end off a great first day. 
The next day brought us to Cornell for our leadership training ropes course. That morning was spent working on leadership building and group dynamics, all while getting to know each other even more. After 3 short hours, we had already grown so much closer, and even the staff from our course told us how impressed they were by our awesome leaders! After a great day of bonding, we all had an amazing time Zip Lining through the forest. The entire ropes course experience definitely helped strengthen the bonds between the group and brought everyone closer. Our next stop was the prestigious Ivy League college, Cornell University, where we got to admire its historic clock tower. Dinner brought many choices of delicious street food at the Ithaca Commons public square. It was a great evening with good food and lots of fun.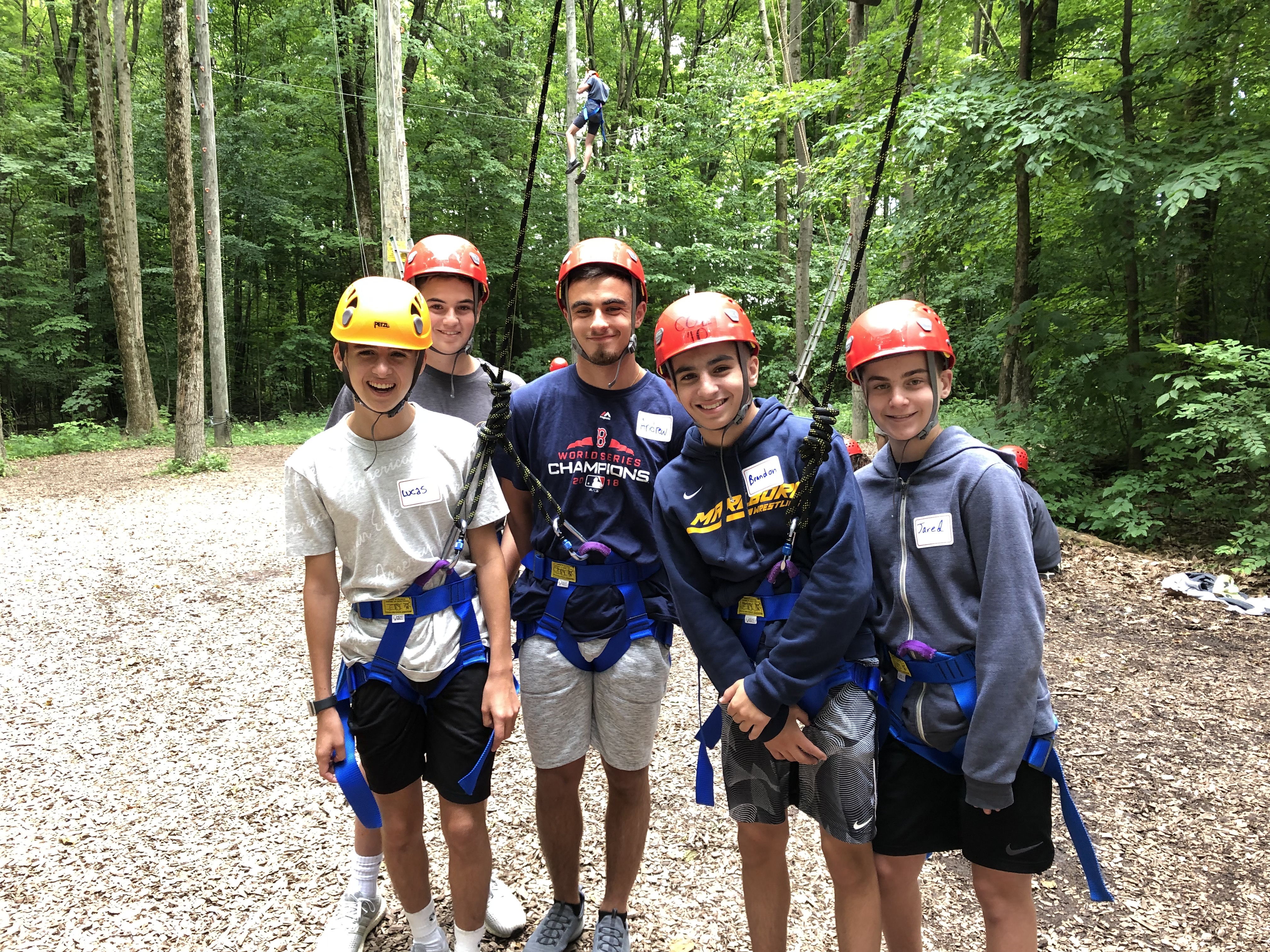 On the morning of Canada Day, we hopped on the bus and made our way to the Niagara Falls! We all dressed up in red and white and played Canadian songs to show off our Canadian pride. Once we arrived, we went to the campsite where we were staying for two nights. Everybody came together to help pitching tents and get everything set up. Next came the Canada Day celebrations! We went to Niagara Falls for the Canada Day fireworks, where we all spent some time playing games, throwing a football and hanging out until the booming fireworks started. It was an incredible experience for everyone!
Bright and early the next day, we returned to Falls. We went on the "Voyage to the Falls" boat tour which brought us straight to the base of the beautiful Niagara Falls. We had on our big red rain ponchos, but that wasn't enough to keep us dry from the misty falls! After exploring Clifton Hill, a fun-filled street with different foods and tourist activities, we were off to our jet boat tour of the Niagara River. Once again, we geared up with our ponchos and were off to the rapids. What an amazing time it was. Definitely the highlight of our day! Back at the campsite, we broke up into groups and had a lip sync battle! The teams performed pop, country, broadway, rock, Disney and early 2000's songs as they battled for the lip sync crown. After many laughs, we ended off our amazing day by setting up a campfire and made some delicious s'mores while enjoying the outdoors.
Until next time… US Explorer out!
The Westcoast Blogger
Interested in making your own Westcoast Connection? Learn more about our U.S. Explorer tour here!