Hello Families!
We've been busy kicking off our summer in San Francisco. We started getting to know one another while walking around in Chinatown, where some of us got to try homemade fortune cookies, browse the different shops, and eat some great Chinese food. The next morning consisted of playing a number of group activities (including WAA, Ninja, Speed Dating and more), and walking along the Golden Gate Bridge!  We played Trade It Up in Sausalito – a game where each group was given a playing card, and was challenged to attempt to trade it for something better. One group managed to trade their card for a coin purse in the shape of a sock. We all ended up with some interesting knickknacks and some even better stories! We got to see the great view of San Francisco when we walked up Lombard Street and drove by the house from "Full House" (which has since been repainted brown!). We ended the day off with bowling – a first time experience for Olivia and Karen!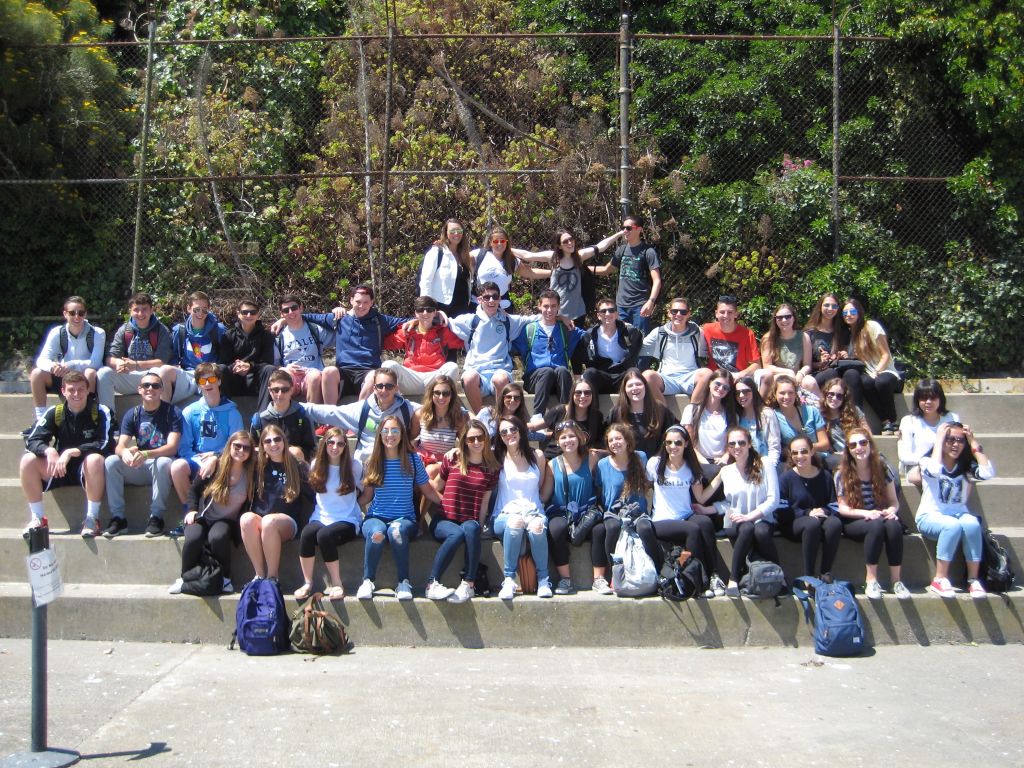 July 3rd began with a trip to Alcatraz. We got to walk around the famous landmark with the accompaniment of an audio tour, and ended up seeing one of the former prisoners doing a book signing in the gift shop. We ate lunch at Pier 39, and got a chance to see the seals on the dock.  Soon after, we headed to the infamous Ghiradelli Square. A few boys started a dance party in the middle of the square, and got some bystanders to jump in too! The rest of us tasted some delicious chocolate and ice cream, while hanging out and enjoying the scenery. We all enjoyed our evening at the baseball game – we watched the Seattle Mariners play against the Oakland Athletics while we ate our dinner, and had a lot of entertainment from our trip members' cheering and great energy. Unfortunately, the home team didn't take home the W but we certainly had a blast!
The game ended off our stay in San Francisco! We're packed up and ready to travel to our next destination: Lake Tahoe! We've managed to develop an amazing group dynamic and look forward to creating more memories at the campsite over the next few days!  Speak soon!
The Westcoast Blogger