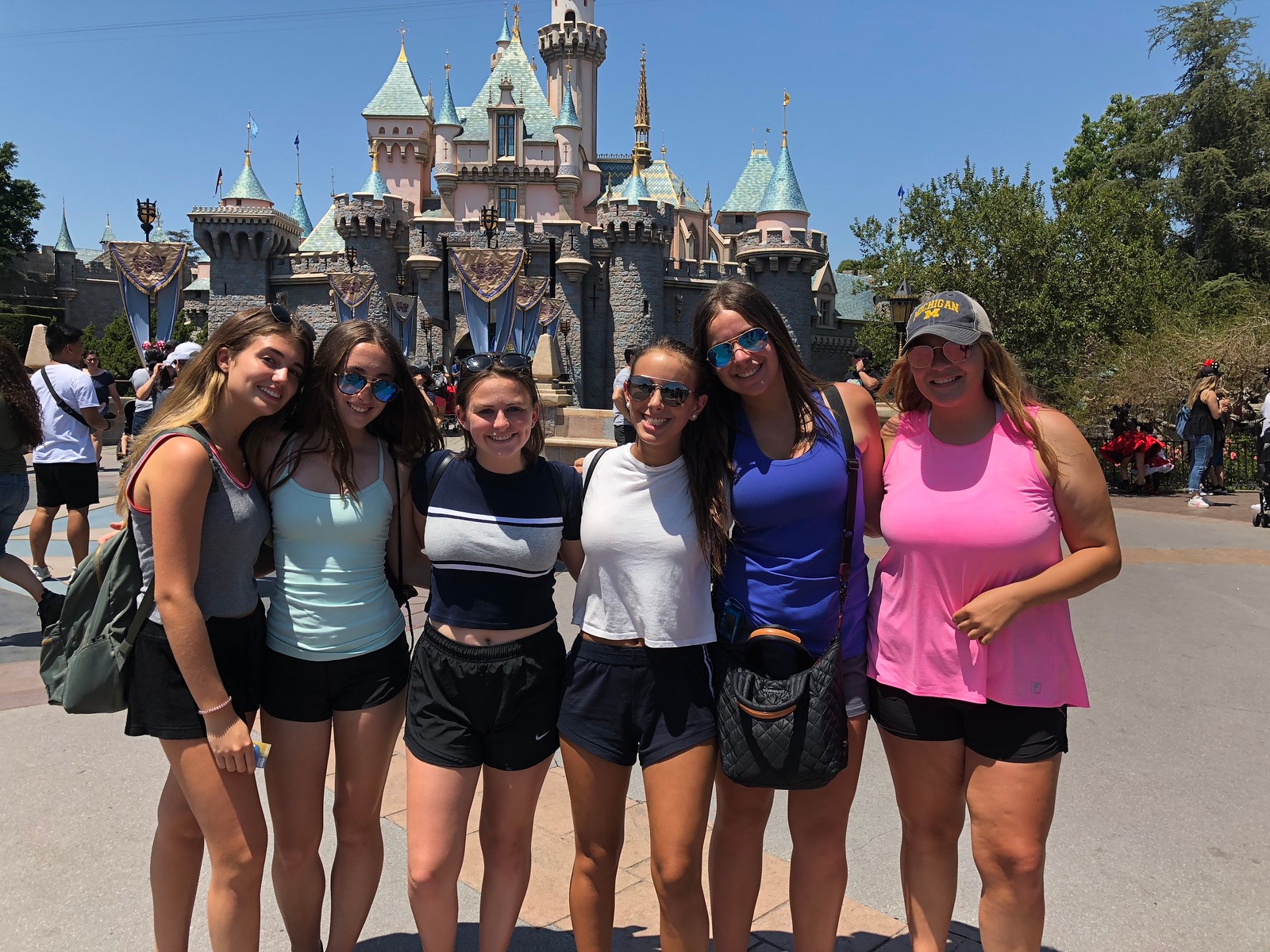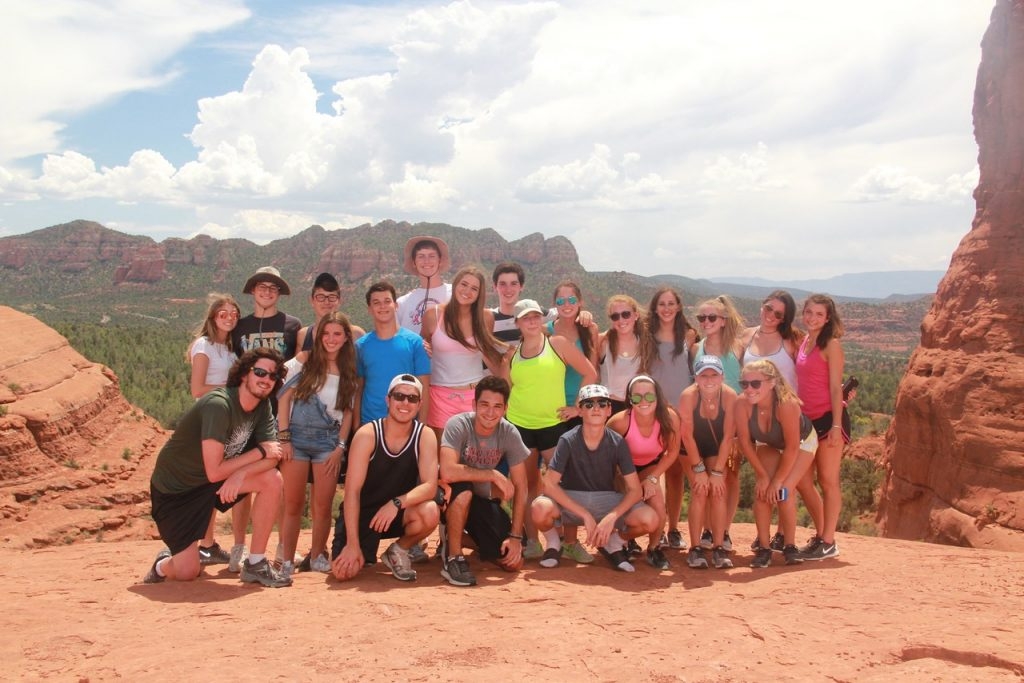 Wow what a trip!
Yesterday we wrapped up our 28 day California Extravaganza! From San Diego we blasted off to Las Vegas. Everyone filled themselves up at typical Vegas buffet. We took a short bus ride to the Venetian and as we rode up the escalator the trip members felt like they had just arrived in Venice. From there we walked the Strip and took in the light show of all the hotels and casinos. To cap the night off we witnessed the famous water show at the Bellagio. The following day trip members got to see all of Vegas from the top of the Stratosphere. After that we beat the heat in the Monte Carlo pool. The wave pool was a big hit!
That night at dinner a group of boys spotted NBA player Kelly Obrue, who allowed them to take pictures with him.
We left the heat of Vegas behind us and ventured to Bryce Canyon. Through Zion National Park the trip wanted to hike to the Emerald Pools. After the hike a surprise happened right before we got back on the bus…COLOR WAR! That's right, the trip was split into two teams to compete at a variety of events. That night for dinner we had a cowboy style BBQ, but after dinner was the real show where all the trip members learned to line dance. Some of them also tried their hand at roping and almost everyone hit the target. The next day the hike down into Bryce Canyon was one they said they would never forget. Great pictures including selfies were taken by everyone.
After the hike, Color War continued with events like bobbing for apples, passing the greased up watermelon, and lip sync! The winner was the Blue team by 6 points!
From Bryce we headed to Flagstaff which was a base for our Grand Canyon trip. The crew hiked 3 miles into the Grand Canyon and thought it was more than grand!
From Flagstaff we stopped off in Sedona for a Pink Jeep Tour. Many trip members said the 4×4 adventure was one of their favorite parts of the trip. The trip continued on to our final stop in Scottsdale. At night we went to Dave and Buster's where Jacob beat our trip director Zach at air hockey. Our final night we had a banquet where Alec toasted the group saying we might not remember the little things but we would all remember each other. The trip danced the night away until it was time to pack up the bus and head to the airport. There were tears shed at the first terminal as we said our goodbyes.
Our trip for the past month has been an amazing one! Thank you for following along with us!
Californian Extravaganza is signing off!
The Westcoast Blogger
Interested in experience your own California teen tour? Learn more about booking one of our Westcoast Connection California Extravaganza trips.
Save