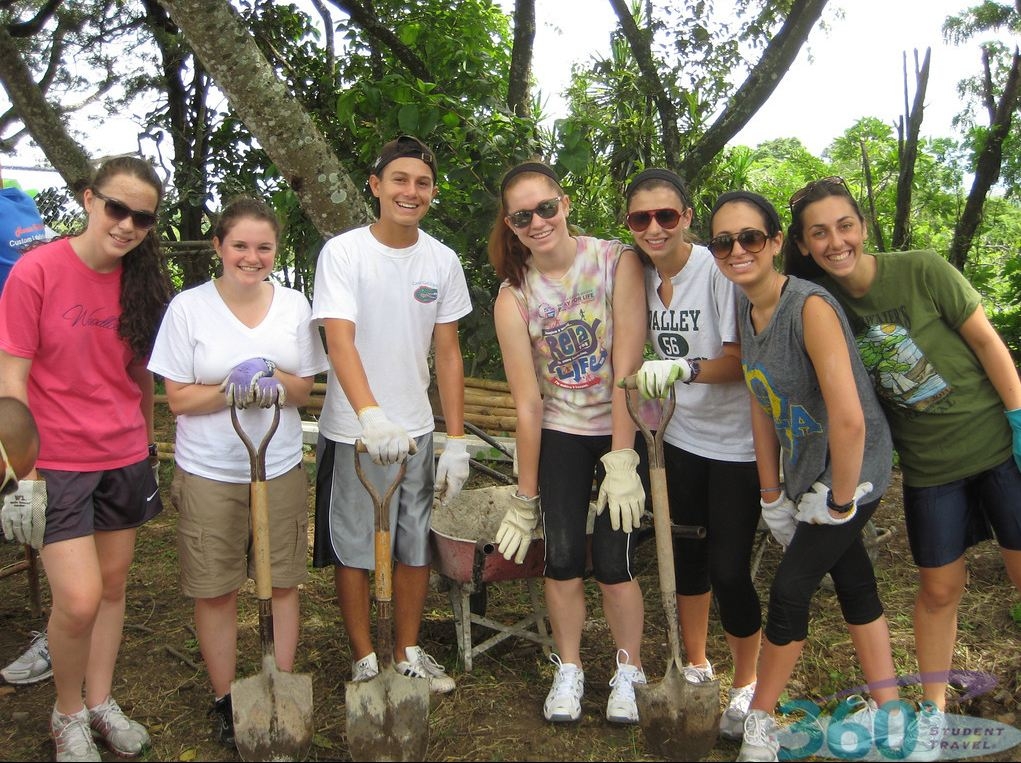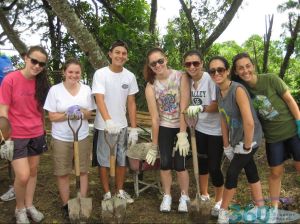 Hola parents from Costa Rica!
 
We have had an amazing start to our Costa Rican adventure and we continue to have lots of fun! We spent much of the first day getting to know each other, playing some fun ice breakers, and using the facilities of our incredible hotel.  For dinner, we went to a Costa Rican restaurant, "Rostipollo", where everyone enjoyed a traditional chicken meal.
 
On Saturday, we went white water rafting along the river "El Reventazon", where Ike and Garret had a great time going over the rapids and splashing the other rafts. After dinner that evening, we played an awesome game of Family Feud.
 
On Sunday, we began our community service project building an English classroom for kids who live in an impoverished community. We put up the cement walls for the classroom, cleared the area around it, and cleaned and painted the beams for the roof. Taylor played a key role in lifting the cement blocks for the walls of the classroom. Everyone was impressed with Scott's dedication and hard work and very thankful for Meier and Justin's helpfulness in clearing the bed of rocks surrounding the school. Ricki, Sarah and Katherine were proud of their hard work once they finished painting the beams for the roof. During breaks, Jeremy, Jacob, and the rest of the boys had a blast playing soccer.  Margot's high point of the day was seeing the English teacher's expression when she saw how much work we accomplished for her soon-to-be classroom.
 After a tiring but rewarding day of hard work, we had pizza for dinner and had an amazing time during our Latin Dance lesson, where Emily definitely grooved to the Salsa music.
 
We miss you all very much. Watch for our next update as we continue on this wonderful adventure!
 
Your staff,
Simon & Natalia
The Westcoast Blogger