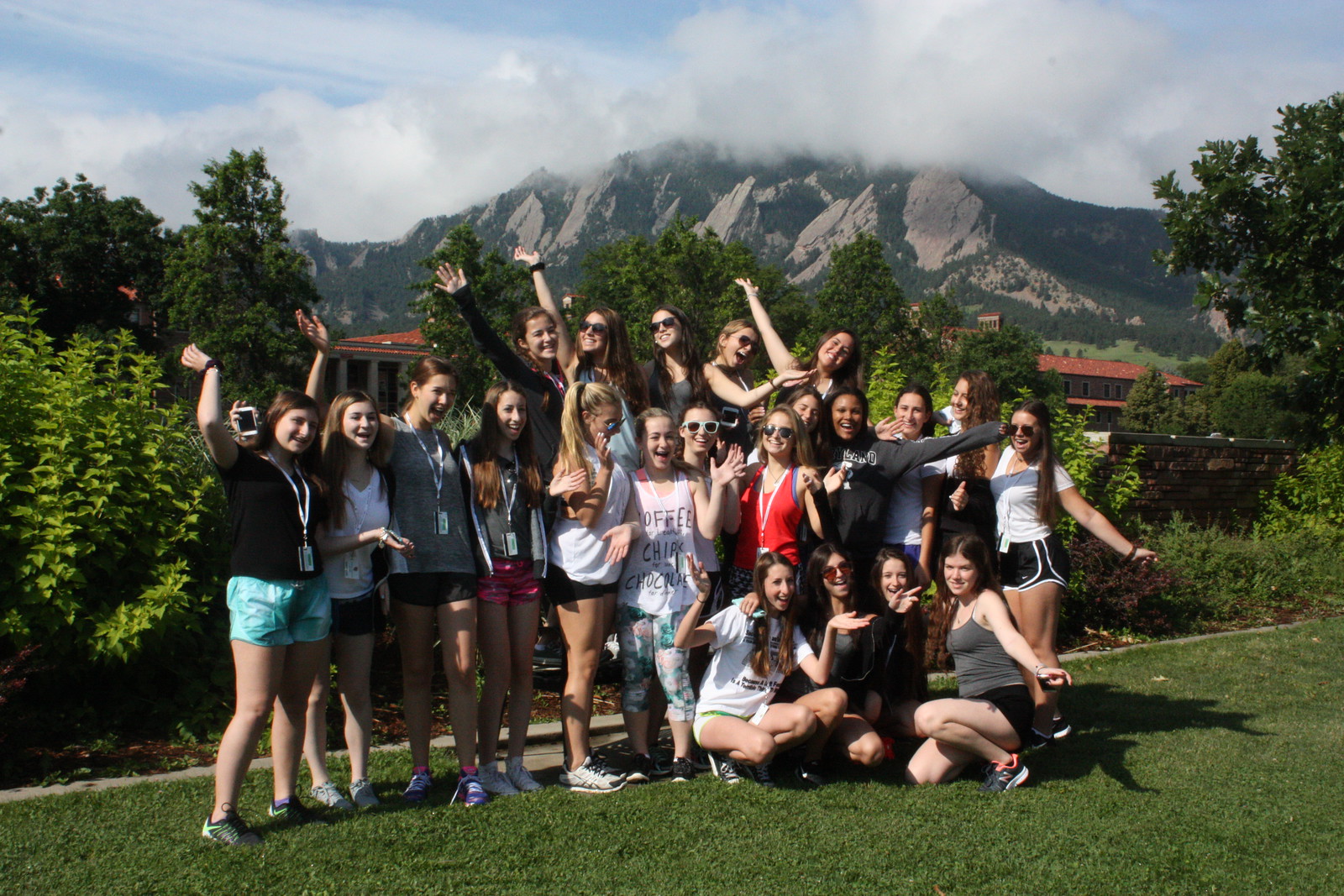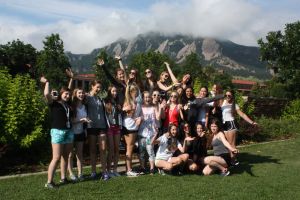 So begins the Californian Extravaganza! After arriving safely at the airport in Denver, Colorado, the trip members enjoyed playing icebreaker games and getting to know each other. A big thank you to captain Don (our bus driver) for picking us up at the airport and another big thank you to our amazing duffle crew for volunteering to help get the bags on and off the bus when needed. We were very pumped to get on the bus to travel to our first destination: University of Colorado, Boulder.   The trip members settled into their rooms and then we quickly continued our adventure.
Next stop: The Sink, which is a very popular restaurant here in Boulder, Colorado. You might know it, as it was featured on Diners, Drive-Ins, and Dives.  As some of us have heard of this landmark, we were really excited and during dinner, "this is the best meal I've ever had!!" was exclaimed across the table.  We ate their famous succulent hamburgers and pizza, and even got to leave our mark by signing our names on the walls. We finished our day by hanging out at the bowling alley, playing some billiards, and arcade games.  There a few rousing games of air hockey and foosball – some real nail biters!
The next morning, we filled our stomachs at breakfast, hydrated, and hopped on the bus to take to Pearl Street where we explored the area, checked out some stores, and ate some good food together. After this relaxing morning, the trip members were ready for Elitch Gardens Amusement Park for a little thrill. Rachel W. got to ride her first roller coaster ever! Some others enjoyed cooling down with some Dip-n-Dots. To keep the momentum going, we headed to the Jumpstreet Trampoline Park where we played dodge ball and basketball on trampolines. On our way back to the University of Colorado, we enjoyed blasting some music on the bus for our seated dance party with a special guest trip member DJ.
We are ready to head to Jackson now and really excited to continue our adventure!
-The Westcoast Blogger