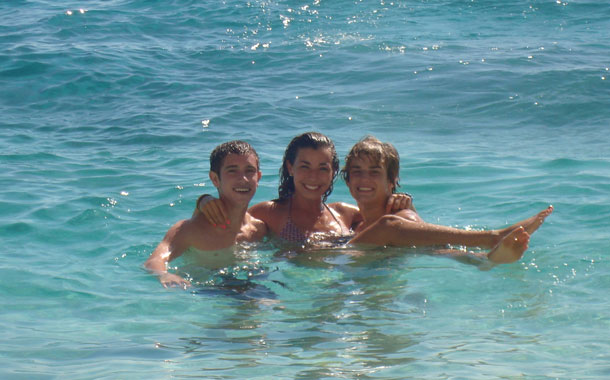 Hola from an altitude of 9,350 feet!
Our first few days here in Quito, Ecuador have been unforgettable and have set the bar high for the next few weeks. Our travels started off with the tour of the Mitad Del Mundo (the middle of the world), including a demonstration of how water spins opposite ways on different sides of the equator and how centrifugal force shifts balance and strength. Ava got to try on a culturally traditional hat of the merchants here in Quito, and the trip members had time to buy some latitude 0 souvenirs.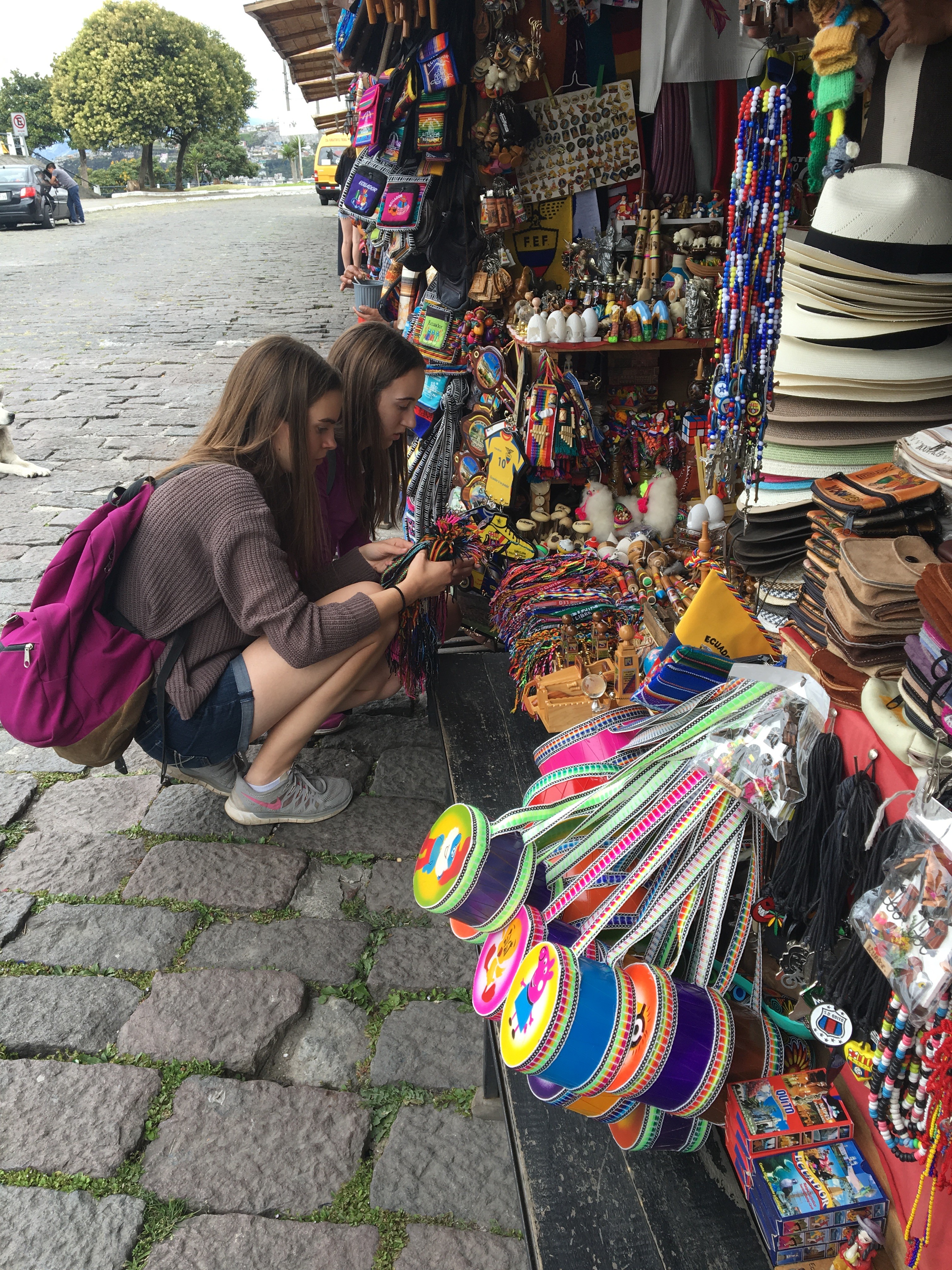 Our tour guide Carlos walked us through a tour of Quito and showed us how the old city and original buildings, like the presidential palace, slowly mesh into the newer, modern landscape of the city. A special destination on our walking tour was the Basilica Church, the oldest and largest church in the Americas.
After our stop at the lookout point over the city, Claire won the trip's first bonding name game and was awarded our mascot, Timmy the shark, for the next 24 hours! A surprise concert from Carlos put smiles on everyone's faces and raised the excitement for our next few days of community service. Gardening, baking and giving new life to the living quarters with some new paint, were our goals for our time at the Aliñambi orphanage. Everyone was high energy at our projects, Emily and Savannah did great digging trenches for a new irrigation system.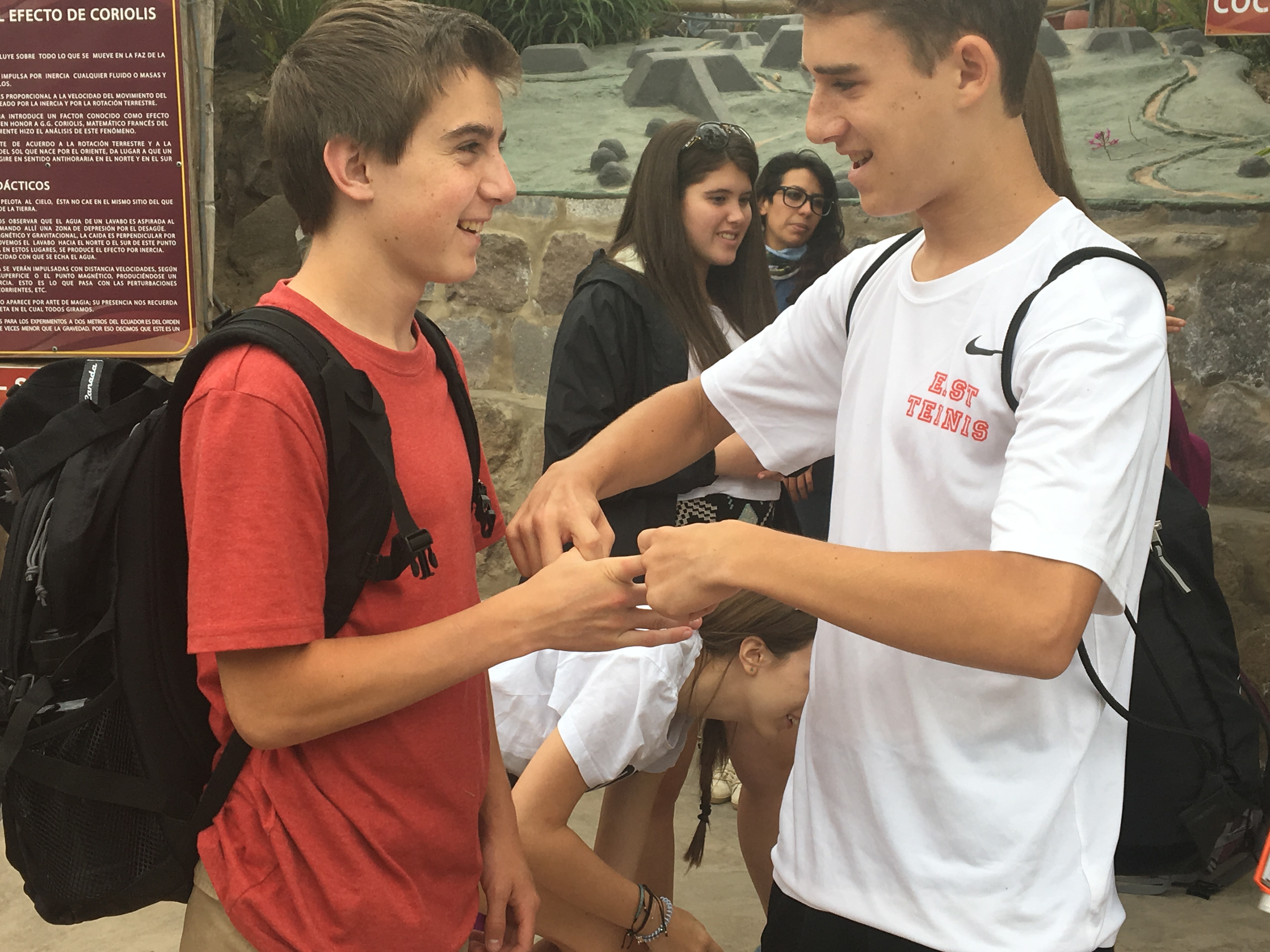 Of course, after a delicious home-made lunch by the leaders at the orphanage, we all had time to get to know and play with all the kids who live and go to school there. Aliñambi houses and cares for many orphans and at-risk children, ranging from the ages of 2 to 18, including young mothers who want to become more educated. The language barrier was no problem for Callie and Julia Z. who quickly got the hang of using their Spanish skill to make friends with many of the little girls. Spirits were great after our projects at Aliñambi and the excitement carried through to our day of zip lining and river tubing.
Up next is the city of Latacunga where we will be continuing our community service at the Simon Rodriguez School and hiking to Lake Quilotoa!
Until next time,
The Westcoast Blogger