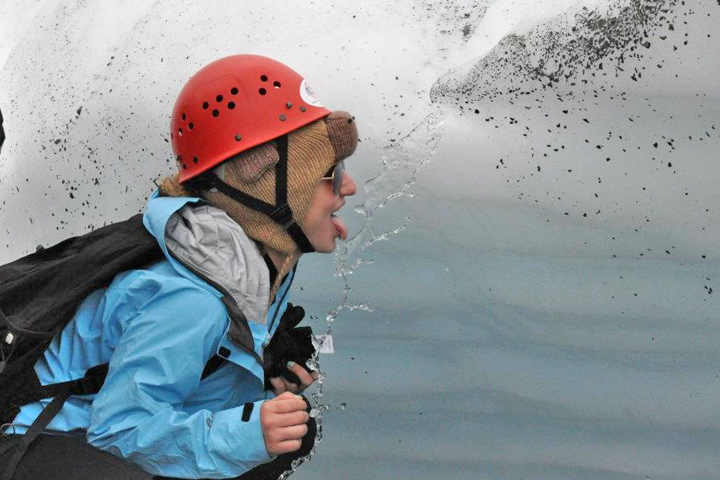 1. Drink out of a reusable bottle (or errr fresh from a glacier stream)
A plastic bottle often travels thousands of miles before you buy it. Not to mention the fact that plastic bottles contain Bisphenol A (BPA), the chemical used to make the plastic hard and clear. BPA is an endocrine disruptor that has been proven to be hazardous to human health. Invest in a BPA-free reusable bottle. Carry a refillable, BPA-free bottle when you are on the go, and refill it whenever the option arises.

2. Eat local
One of the joys of traveling is diving into the local cuisine. Be sure to buy local products whenever possible instead of products that have been flown or shipped in from overseas.

3. Be an educated shopper
Do not buy souvenirs or other products made from endangered animals or plants. In most cases, you can't get them through customs anyway.

4. Recycle trash (or better yet, lend a helping hand)
It seems obvious, but tourists contribute to a lot of waste. Make sure you know a city's recycling policies and follow them.

5. Pack light
The lighter the plane, the less fuel is required.

6. Download digital guidebooks
You're saving paper and trees.

7. Stick to the trails
When hiking be sure to stay on marked trails so as not to disturb (and potentially destroy) the surrounding environment.

8. Focus on bringing home more memories than things.

The Westcoast Blogger