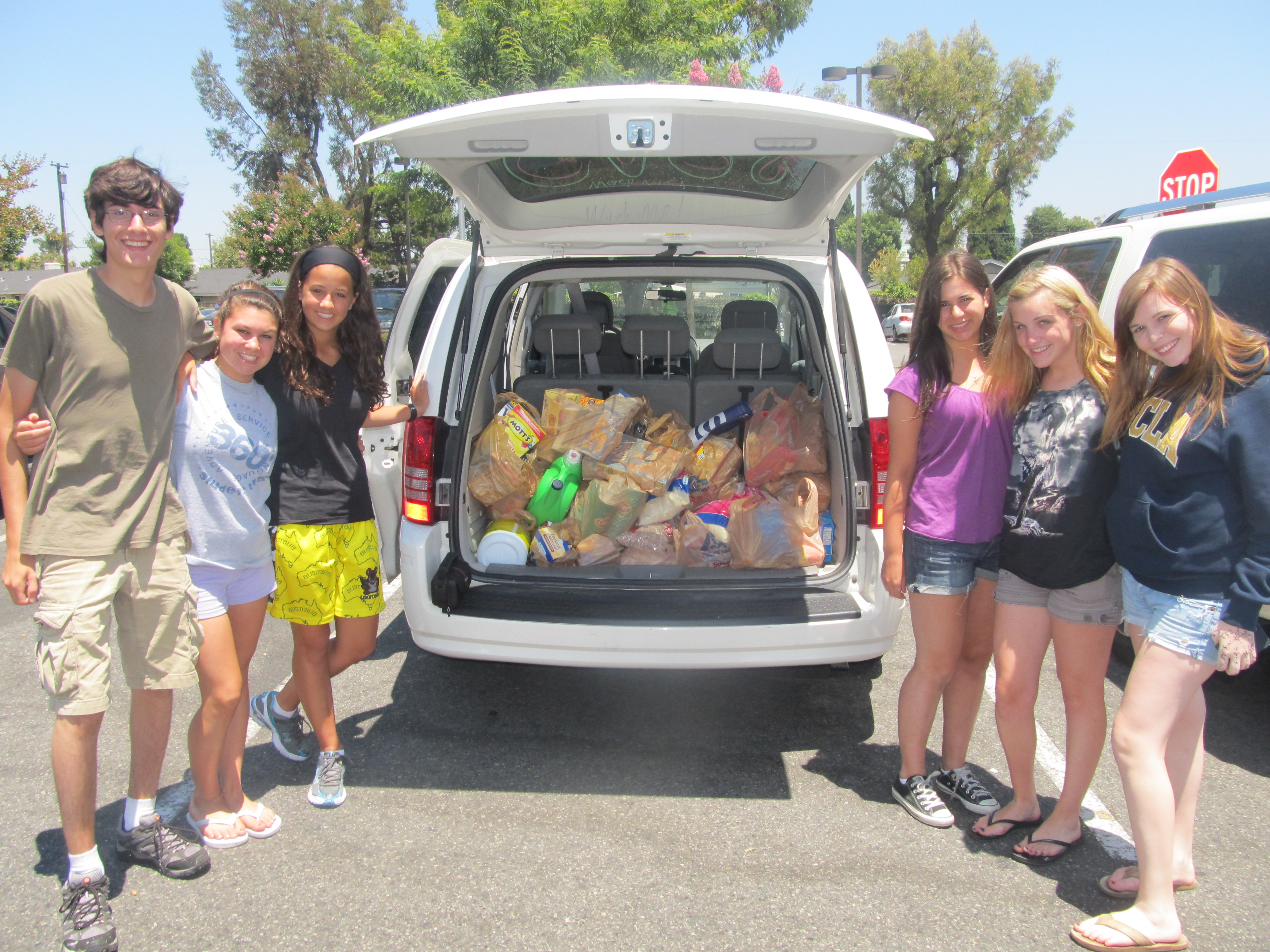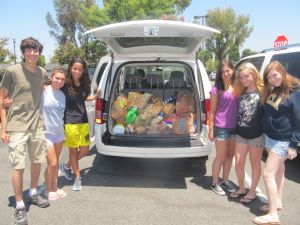 Dear California Community Service Parents and Families,
WOW! It's hard to believe that this will be the final update of the summer. Our time here has flown by and it has most definitely been a very memorable summer. This week a lot of exciting events have happened!
On Monday, we started the week with Venice Beach, which all of the trip members were excited to see. It was a perfect beach day. After getting back we headed out to famous & fabulous Hollywood! We saw the Hollywood sign, the Hollywood Walk of Fame and all of the handprints of the stars outside the Mann's Chinese Theater.
Tuesday was our first day at the Boys & Girls Club. We divided the group into teams of four people. Each group was put with a different age group, which they would spend the next three days working with. Katherine, Lindsay and Tucker were put with the 7-8 year olds, Sydney, Michaela and Aaron were with the 9-10 year olds, Michelle, Ally and Niki were with the 11 year olds and Lauren, Valerie and Josh were with the 12 year olds. Everyone made such amazing connections with the kids. We really saw these connections after our final day as we said goodbye to the kids and all were sad to see us go. It was truly touching and I think this service project made a big impact on each of the trip members.
We woke up on Wednesday morning to head back to the Boys & Girls Club. Once again it was Aaron and Michaela climbing through the jungle gym in the playground tagging 9 and 10 year olds in an intense game of freeze tag.  Josh made a close connection with a kid through a card game, while Valerie and Lauren dominated at ping-pong.  Wednesday night, Lindsay was thrilled to see the final Harry Potter with her new friends on the trip.
On Thursday, we had an emotional last day at the Boys & Girls Club.  Our day started off the same as the previous two, with all our members spending the day with the kids, but ended differently because it was the last time we would see our new friends.  Katherine and Sydney had trouble trying to saying goodbye to some of the kids they had made a particularly close connection with. Tucker taught a kid how to play ping-pong the right way and Niki, Michelle and Ally played soccer with the 11 year olds.
Thursday night was a night filled with laughs as we went to the world famous Hollywood Improv.  Our whole group were the stars of the show. We had an awesome time there seeing some well-known comedians perform. Also a special treat was that one of the comedians was actually a Westcoast Connection alumni. He told us that he did a teen tour back in 1989! He told us to follow our dreams and that one-day we could make it in Hollywood, just as he had.
On Friday, we went back to the Orange County Rescue Mission where we received a more detailed tour and then split up to supermarkets to collect food for the mission.  Although we tried being competitive, the real winners were the recipients of the about 75 bags of groceries we collected.  It was inspiring to see so many people donate and a great end to our community service work. Friday night it was time for some baseball! The Dodgers played the Nationals in what was a good game until the 9th inning when the Nationals hit a grand slam to put the game away.
On Saturday we went to Raging Waters, California's biggest water park. They had some great rides. After our last dinner at UCLA we went back to Westwood Village one last time for some souvenir shopping and of course one last visit to Diddy Riese. Tomorrow, our final day will be spent at Universal. We are excited but sad that the summer is coming to a close. The time really flew by! As a final discussion we spoke about some meaningful experiences we had this summer. As counselors, we spoke of how we were inspired by the big hearts and good work of your children. They really made a difference in so many people's lives this summer!
Thank you for sharing them with us!
The Westcoast Blogger