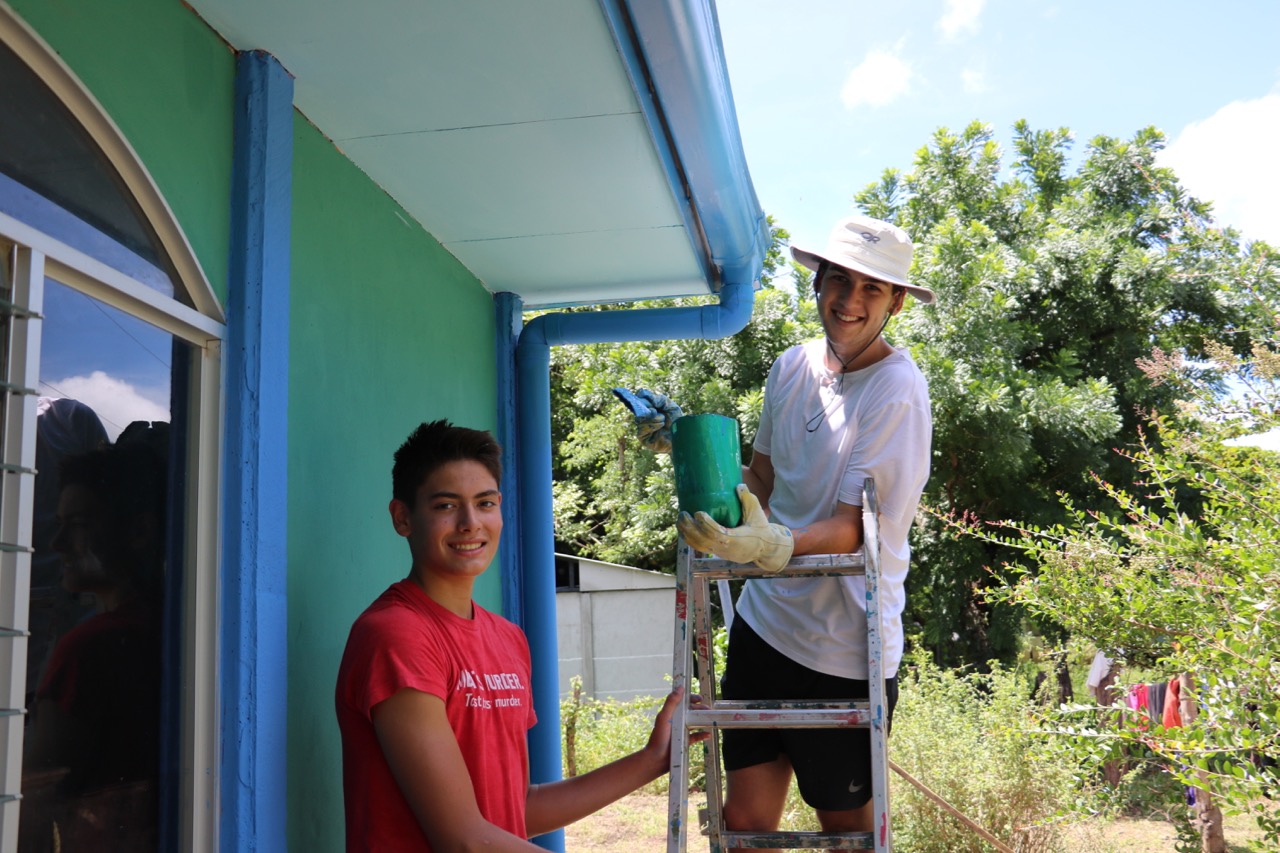 Did you know that our programs were able to operate safely and successfully this past summer? This means that teens were once again given the opportunity to feel empowered to make a difference while participating in meaningful community service projects in Alaska, Hawaii, Costa Rica, California, Maine and the Florida Keys. 
Now looking forward to summer 2022, are you wondering how to choose the right volunteer program? To get you started we've gone through our full list of amazing community service programs and hand-picked 7 that will transport you to exciting destinations. Some focus on environmental sustainability, some are volunteer abroad programs, and they all share one common characteristic: they're all incredible.
First let's take a moment to recognize the positive outcomes of combining a transformative volunteer experience with the incredible benefits of travel. Volunteer programs give teens the opportunity to broaden their perspectives at a critical point in their personal development. They'll gain leadership, teamwork, social, and problem-solving skills while working on a variety of community service projects with their peers. What's more; the friendships forged while volunteering can last a lifetime.
Here's everything you need to know about our volunteer programs that teens won't want to miss in 2022:
7 of our best volunteer programs for teens in 2022

Florida Keys: Marine & Wildlife Conservation
Duration: 18 days
Service Hours: 25
Completing Grades: 8, 9, 10
Service Projects: Environmental Sustainability & Wildlife Conservation
Adventure Highlights: Snorkel the crystal clear John Pennekamp Coral Reef State Park, spot alligators on an airboat tour in Everglades National Park, and enjoy a splash and swim experience with Atlantic bottlenose dolphins.
Overview: Looking for a chance to reconnect with nature? This string of tropical islands stretches off the southern tip of Florida, and is home to some of the most incredible marine and wildlife in the U.S! On this Florida Keys program, you will help restore coral nurseries, preserve the marine environment, learn about proper dolphin care, and much more. You'll also learn how to protect biodiversity and ocean life through partnerships with the scientific community. Laid-back island vibes and golden sunsets are just a bonus on this community service program. Find out more about this program!

Hawaii Community Service
Duration: 10 days
Service Hours: 25
Completing Grades: 8, 9, 10
Service Projects: Environmental Sustainability
Adventure Highlights: Master the waves with professional surf lessons on the beaches of Kihei, Maui, sail and snorkel among 250 species of tropical fish, dance your way through a traditional Hula lesson and then compare your moves to the real thing at an authentic luau.
Overview: Wake up in paradise on the tropical island of Maui. While you are there, you will help preserve the coral reefs and marine ecosystems. You'll also learn about Hawaiian culture and gain an appreciation of the Hawaiian people and their way of life. Beautiful beaches, radical surfing and breathtaking scenery make Hawaii a dream destination for this community service program. Find out more about this program

Costa Rica Community Service
Duration: 21 days
Service Hours: 60
Completing Grades: 7, 8, 9, 10, 11
Service Projects: Community Welfare, Wildlife Conservation & Infrastructure
Adventure Highlights: Zip-line over the canopy in Rincon de la Vieja National Park, surf the Pacific at Tamarindo Beach, and learn new dance moves at a Latin salsa class.
Overview: Known for its stunning beaches and vibrant culture, Costa Rica is a perfect volunteering destination for teens. You'll improve the quality of life for underprivileged locals through infrastructure and beautification projects. Put a smile on the faces of children in La Carpio, Palenque and Concepción by arranging sports, dance and craft activities. And the best part? You'll be taking part in these meaningful initiatives all while exploring the different regions of Costa Rica alongside your new friends! Get ready to make a splash while whitewater rafting, canyoning and snorkeling! With the perfect balance of service and adventure, this teen volunteer program is truly unforgettable. Find out more about this program

Alaska Community Service
Duration: 14 days
Service Hours: 25
Completing Grades: 9, 10, 11
Service Projects: Infrastructure & Environmental Sustainability
Adventure Highlights: Whitewater raft the Matanuska River, hike across a glacier for stunning views of Denali National Park and feel the power, excitement, and energy of amazing sled dogs.
Overview: Some call it the Land of the Midnight Sun, others the Last Frontier – you will call it your community service adventure of a lifetime! You will learn about the Alaskan ecosystem and ongoing conservation efforts. Lend a hand at the Habitat for Humanity ReStore in Anchorage and participate in service projects that help the Center for Alaskan Coastal Studies' mission to foster responsible interaction with our natural surroundings. This volunteer program also includes a leadership component which will help you develop your own leadership style, while learning and practicing leadership skills. And that's not all! Axe throwing and kayaking in Resurrection Bay are just a few of the amazing adventures planned. Find out more about this program

Maine: Sustainability & Island Exploration
Duration: 12 days
Service Hours: 25
Completing Grades: 8, 9, 10
Service Projects: Environmental Sustainability
Adventure Highlights:  Rock climb Hurricane Island's granite quarry wall, explore Faneuil Hall and Quincy Market in the heart of downtown Boston, and bike the scenic route along the Carriage Roads in Acadia National Park.
Overview: On this community service program on Hurricane Island, Maine, you'll truly be part of sustainability in action! Whether it's engaging with the sustainable systems that support the breathtaking off-the-grid campus, collecting data for fisheries and aquaculture research that really impacts communities, or helping to harvest food that will be directly incorporated into the island meals, participants will be immersed in activities that prepare them to address global challenges. Cap off your program with 2 nights in Bar Harbor, Maine with lots of adventure in Acadia National Park and two nights in Boston! Find out more about this program

Ecuador & the Galapagos Community Service
Duration: 21 days
Service Hours: 40
Completing Grades: 9, 10, 11
Service Projects: Environmental Sustainability, Infrastructure & Wildlife Conservation
Adventure Highlights:  Snorkel, kayak and hike by the beautiful beaches in the Galapagos Islands, whitewater raft the thrilling Pastaza River, and visit Otavalo Market to discover all its colorful fabrics, crafts and local food.
Overview: Experience the natural beauty and cultural richness of South America on this summer volunteer program. Work on diverse community service projects alongside locals in Quito, Riobamba, the Amazon Rainforest and the spectacular Galapagos Islands. When not volunteering, explore Quito – the first city to be declared a World Heritage Site by UNESCO –, where you'll straddle the Northern and Southern Hemispheres at the same time. You'll be one of the privileged travelers to visit the Galapagos Islands where we explore the home of Darwin's theory of evolution and observe many species of animals, including the giant tortoise. This program will also awaken your sense of adventure as we whitewater raft and snorkel crystal blue waters and more! Find out more about this program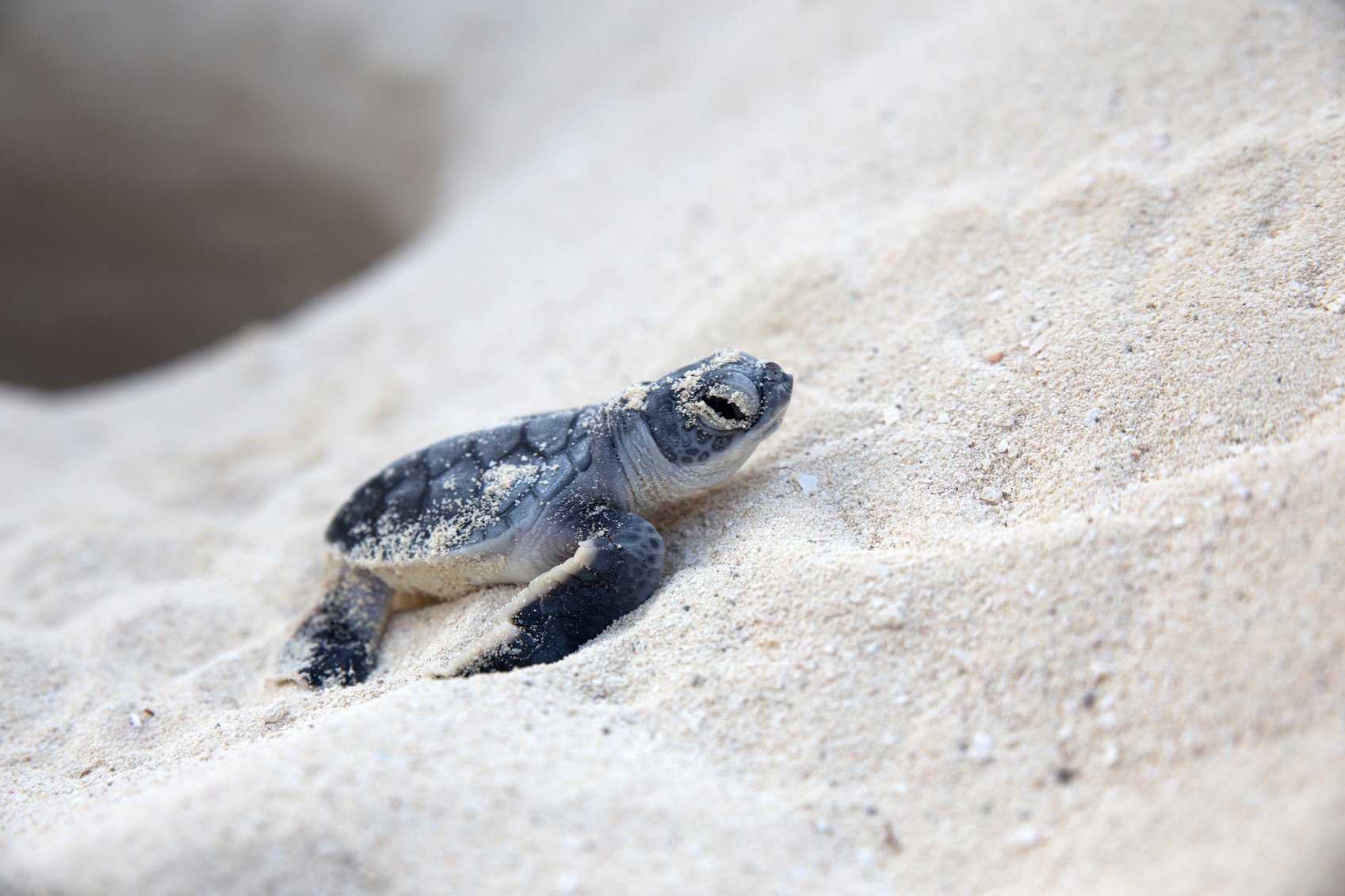 Costa Rica: Sea Turtle Conservation
Duration: 14 days
Service Hours: 25
Completing Grades: 9, 10, 11
Service Projects: Wildlife Conservation
Adventure Highlights: Snorkel and discover ocean wildlife on a sunset catamaran cruise, enjoy a thrilling whitewater rafting adventure, surf with professional instructors, & learn how to salsa at a Latin dance class.
Overview: This is the perfect summer program for teens who want to learn about and support wildlife conservation efforts! You will travel to both the Caribbean and Pacific coasts of Costa Rica while working with like-minded peers in an effort to protect the country's sea turtle population. Every day will be different as you help with various conservation tasks such as scientific research, egg incubation and mangrove preservation. Afternoons and evenings will be just as hands-on and unique with harbor patrol, hatchling rescue and collecting and re-burying sea turtle eggs. There is so much to be done as you help to protect this endangered species. Outside your volunteering time, you will experience amazing adventures, from whitewater rafting to a sunset catamaran snorkel cruise. Find out more about this program
Interested in checking out our other teen volunteer programs?