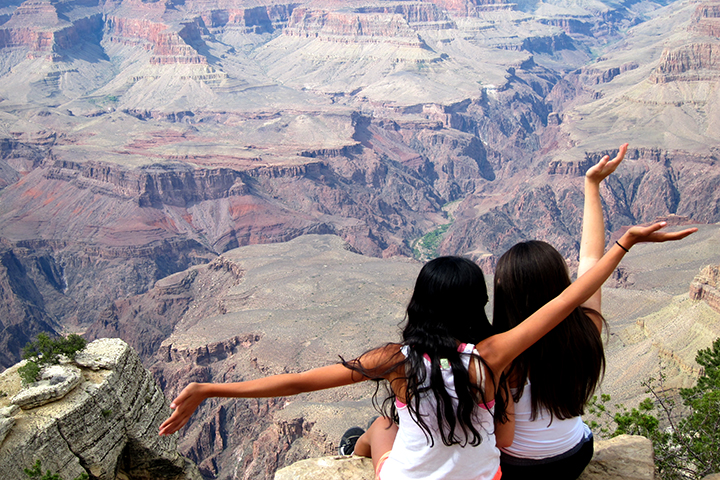 Have you ever wanted to experience all the natural beauty our country has to offer? Luckily, the majority of our North American summer programs have the opportunity to visit incredible National Parks and explore the amazing views, forestry, wildlife and outdoor activities that are so unique to each area. Check out our top 7 Awe-Inspiring North American National Parks. 


Acadia
With more than 47,000 acres across Maine, Acadia National Park has an amazingly unique landscape full of mountains, woodlands and lakes where you can swim, hike and canoe. Acadia is home to Cadillac Mountain, the tallest mountain in the East Coast and runs along the ocean, so if you're lucky you could spot a whale!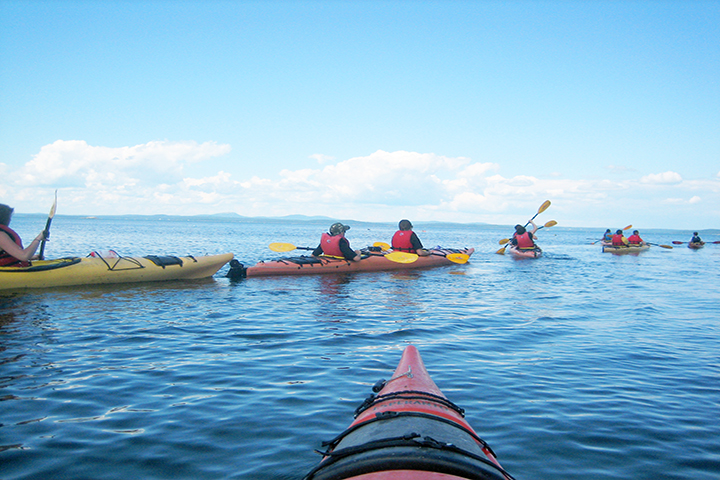 Sea-kayaking in a National Park?! Check out the beautiful Acadia National Park on our Eastcoast Encounter program!
Grand Canyon

The most popular of all the National Parks, when arriving at the famous Grand Canyon you're sure to be overwhelmed with the vast, intense beauty below. One of the 7 Natural Wonders of the World, visitors can hike along the colorful rocks and view the stunning North rim.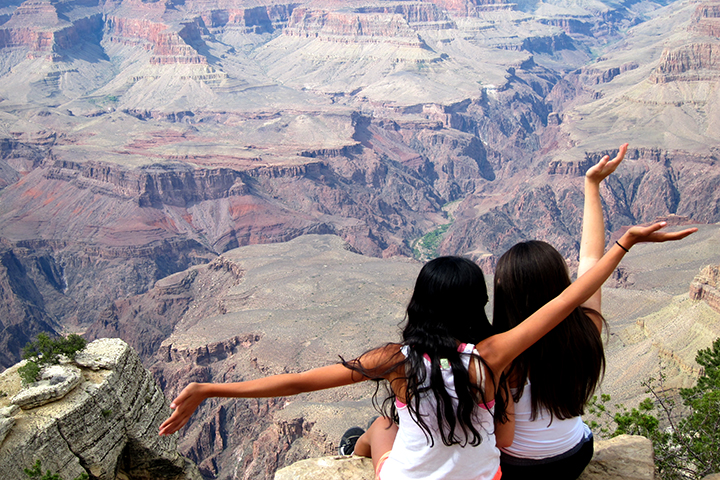 A number of our programs get to marvel at the Grand Canyon. Click to view our California Extravaganza, California & the Canyons, US Explorer  and American Voyageur programs!
Bryce
Who knew rocks could come in so many colors! Bryce Canyon boasts bright orange, red and white rocks and holds the largest collection of natural amphitheaters within its peaks and valleys.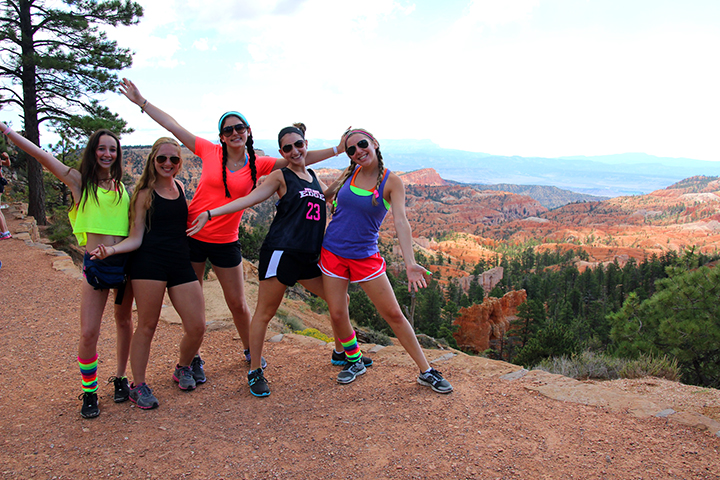 Marvel at the beauty of Bryce Canyon on our California Extravaganza, California & the Canyons, US Explorer and American Voyageur programs!
Banff
Canada's very first National Park, Banff spans across 2564 miles of Alberta. One of the most diverse parks, it hosts valleys, mountains, forests, meadows, rivers, glaciers and hot springs!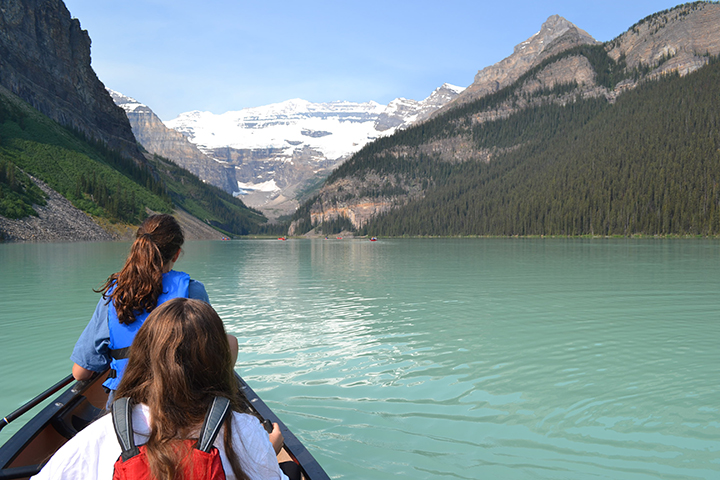 If you've ever dreamed of canoeing along the Canadian Rockies, our Canadian Mountain Magic, American Voyageur and Northwestern Odyssey programs are a must!
Volcanoes
This Hawaiian National Park is true to its name, hosting hundreds of volcanoes with two active volcanoes in its midst. Volcanoes aside, it has a dramatically varied landscape with a rainforest, rare flowers, plant life and is home to the Hawaiian goddess of fire!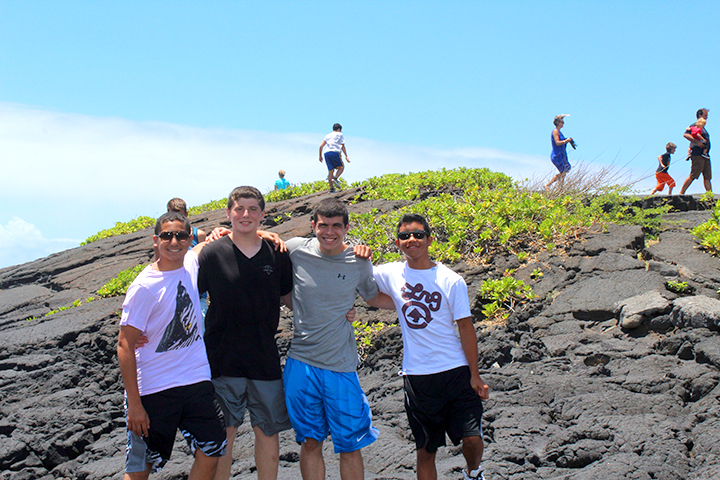 To get this once in a lifetime opportunity of viewing an active volcano, check out our Hawaiian Spirit program.
Glacier
Lying on the border of the USA and Canada, this park touches Montana Alberta and BC. The beautiful Glacier National Park includes mountain ranges, prairies, 130 lakes, 1,000 different species of plants and hundreds of different animals including the mountain goat and Canadian moose!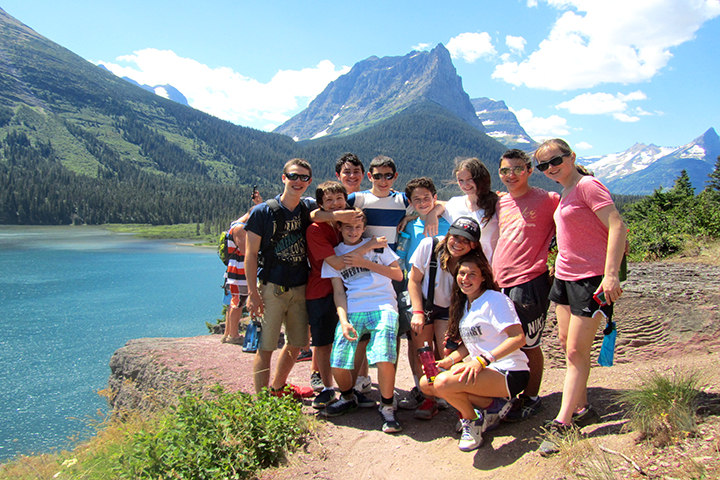 Hike and explore the hidden waterfalls of Glacier on our Northwestern Odyssey program!
Grand Teton & Yellowstone
Set in Wyoming, this incredible park spreads into parts of Montana and Idaho too. Featuring dramatic canyons, alpine rivers, lush forests, hot springs and the famous Old Faithful geyser that naturally explodes right in front of your eyes, Yellowstone is also home to hundreds of wildlife including bison, elk and antelope.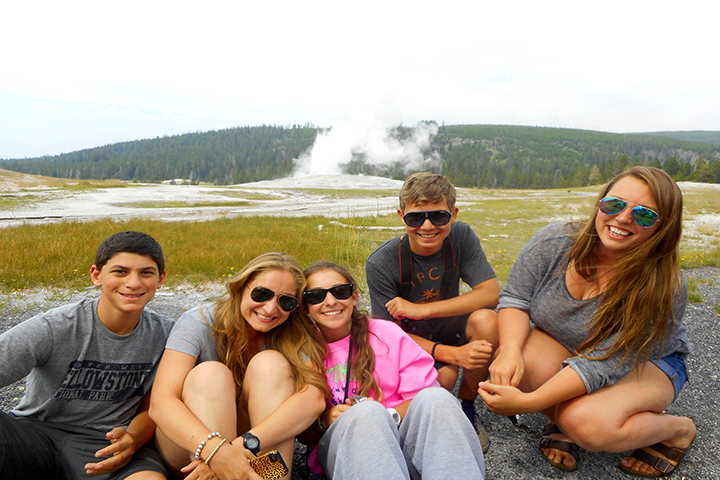 Explore the wonder of Yellowstone on our California Extravaganza,  American Voyageur, Northwestern Odyssey, US Explorer, and Ultimate California programs.