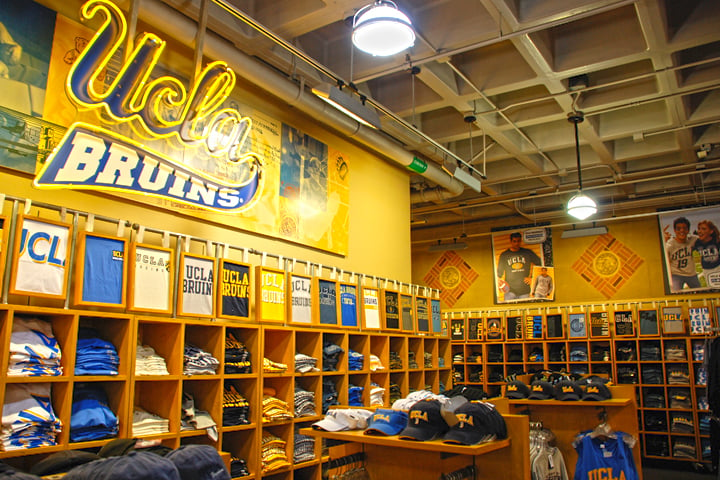 High school students can get ahead of the crowd by finding ways to start preparing for college, even before the application process begins. Summer is the perfect time to equip yourself with these tools for success, as you won't have to add anything to your already busy, high school academic year. If you're wondering where to start, pre-college summer programs make it possible to cover all of these college prep ideas in one organized package. And what better way to prepare for college than to actually have a sample experience while still in high school? Check out these six ways to start preparing for college.
1. Learn about the college application process
Choosing the college that's the right fit for your academic and personal interests is the first step in the process and requires careful research and self-evaluation. Some college preparation programs provide you with tools and resources to develop a checklist of criteria that will help you choose appropriate colleges to consider. Explore the basic elements of a college application and learn the ins and outs of the Common Application, which centralizes all of your information in one place and is accepted by more than 700 colleges. Develop your academic profile, learn how to craft a high caliber application and set up your college preparation timeline for completion of forms, supplements and essays so you won't miss any deadlines. Also, remember the important role extracurricular activities, leadership and community service plays, so you can make sure you're on the right track in high school. Plus learn about finding and applying for scholarships and aid.
2. Explore strategies for writing your college essay
Explore different essay topics and strategies to write a proper admission essay that distinguishes you. As one of the top qualitative measures in the admissions process, your personal essay is an integral part of your application. Some college prep courses and workshops include an overview of fundamental writing skills, using real examples of college essays. By starting early you can think about which topics you want to cover that are important to you and showcase your personality, while having plenty of time to practice your writing skills.
3. Take courses to help discover your passion
Choosing a career track sooner rather than later will help you streamline your college applications and focus on getting ahead in your chosen discipline. Starting this exploration in high school is invaluable as it can steer you in the right direction, providing the opportunity to try something before committing to costly college tuition. Whether you know which career you want to pursue, or if you're figuring it out based on your interests and academic strengths, taking a few pre-college summer courses can help inspire you. Offered on a college campus, the experience of attending courses means that while learning you'll also be preparing for college life.
4. Get advice from a college advisor
Meet with an experienced college advisor who will help guide you on finding the school that best suits your academic, social and financial profile. Consider it your personalized roadmap as a college advisor can help tie everything together through one-on-one counseling. In addition to tailored advice based on your academic interests and chosen career track, they can also share expertise and college preparation tips to help you navigate the college admissions process.
5. Practice your test taking skills
As most colleges require either the SAT or ACT, taking a test prep course can help you become a better test taker through in-class practice, drills and test reviews. Review math, critical reading and writing concepts tested on the exams as your instructor teaches proven test-taking techniques and strategies. For example, with the Princeton Review SAT course, get plenty of practice with diagnostic exams, online drills and practice questions, so you'll have everything you need to familiarize yourself with the test. The ACT self-paced online prep course is also included so you can take ACT practice tests on your own terms. By committing time to test prep during the summer, get one step closer to achieving your target test scores without increasing your workload during the school year.
6. Visit college campuses
Getting ready for college life is made easy when you get a sneak peek while staying on campus or in a college residence during a pre-college summer program. This immersive approach to preparing for college in high school allows you to attend the courses of your choice, meet new people, share a dorm room, use the gym and sports facilities, all while getting acquainted with the campus grounds. Some programs also feature guided campus visits where, for example, in Boston you can tour Boston University, Harvard University, MIT, Northeastern University and Tufts University. By visiting different campuses you can learn about what to look for so you can select the college that best fits you. See the differences in programs, campus size and speak with admissions officers to hear firsthand what schools look for.
With these ideas you'll be well on your way to ticking off all items on your preparing for college checklist. If you're looking for the most comprehensive pre-college plan, Westcoast Connection offers pre-college summer programs for high school students on the campus of UCLA in Los Angeles and on the campus of McGill University in Montreal. Both of these programs include courses, workshops, campus visits and a meeting with a college advisor. If you would prefer a summer study abroad program, Westcoast Connection also offers pre-college summer programs at Florence University of the Arts and at prestigious schools in Barcelona.