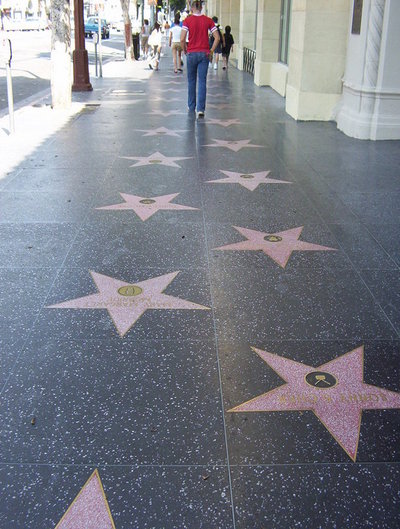 In 1960, the Hollywood Chamber of Commerce created the Walk of Fame to "maintain the glory of a community whose name means glamour and excitement in the four corners of the world." What wasn't shared was that this was a genius way to make money.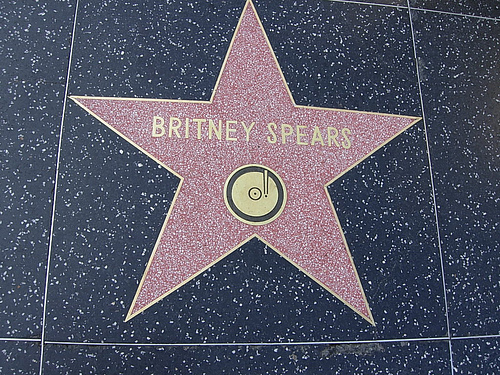 Today, there are 2,400 stars along the 3.5 mile stretch honoring celebrities, fictional and real, from Mickey Mouse and Kermit the Frog to Madonna and Michael Jackson. Feel free to nominate your favorite artist, comedian, singer, song writer, etc. but know that being selection carries a $25,000 sponsorship fee and in order for a person to get a star on the Walk of Fame, he or she must agree to attend a presentation ceremony.
Honorees can receive a star for their contribution to film, television, recording, broadcast, or live theater.
The first eight stars were dedicated in September 1958, a few months prior to the official ground-breaking so that the entrance would be ready for the opening of the First Federal Savings and Loan of Hollywood building.
Some firsts:
Actress Joanne Woodward was the first to receive a star on the Hollywood Walk of Fame.
Gene Autry was the first to receive all five possible stars for his contribution in each of the five categories.
Michael Jackson was the first to have two stars in the same category, as a solo artist an as a member of The Jackson Five.
Strongheart was the first of three dogs to receive a star
The 18-year old Olsen twins are the younger people to receive a star
Mickey Mouse was the first cartoon charter to receive a star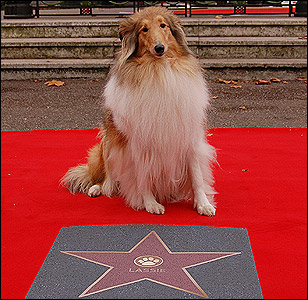 See the Hollywood Walk of Fame on our Western Teen Tours or Pre-College Enrichment Los Angeles on the Campus of UCLA program. And, happy anniversary to the Walk of Fame.
The Westcoast Blogger