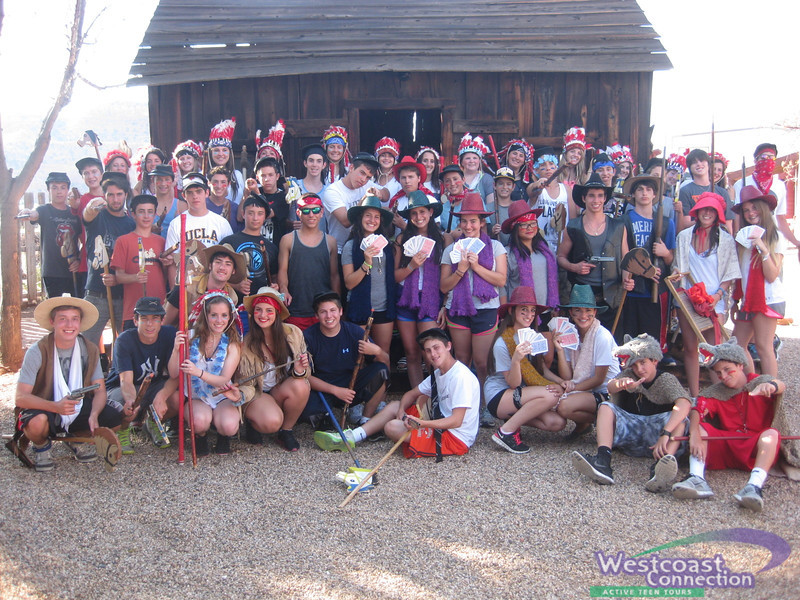 Dear Voyageurs,
On our way to Flagstaff, we stopped at the Grand Canyon where we saw breathtaking views – Jarett, Alec S. and Allie couldn't believe the picturesque landscape. When we got to the hotel, we finished our competition and surprisingly enough, blue and red team ended up in a tie for first place! The captains of the two teams played rock, paper, scissors to break the tie. Lauren and Justin L. reigned victorious over Liv and Alec B. CONGRATULATIONS BLUE TEAM!!!!!
Sedona was surrounded by red rock, trees and a mountain range in the distance. We were so excited to go off-roading in the pink jeeps. Haley P. wanted the driver to drive faster despite the rocky terrain. Zach S. wanted to find some tarantulas and rattle snakes out in the desert, but there were none to be seen and Sarah was so excited to try rattlesnake and cactus fries at The Cowboy Club in town.
At Dave & Buster's that night, many trip members succeeded at winning tickets and taking home prizes. Jordan and Emily won stuffed animal lions, Ben C. got a stuffed animal Minion from Despicable Me, and many others got various other prizes.
After 39 days of nonstop fun, spontaneous outbreaks of sing-a-longs and countless memories, we can't believe that it was our last day together. The bonds that everybody has made with one another are so strong for only knowing each other for a short time. We had a delicious brunch at Cheesecake Factory, and spent time together at the pool and hanging out for one last day. At our banquet, we watched a slideshow to reminisce on the past month and a half and danced the night away. We know that we will all keep in touch and never forget about the amazing summer of 2013 on the American Voyageur.
We can't wait to see you all later today.
For one last time,
Over and out,
American Voyageur Staff
Mike, Nicole, Ari, Valerie, Michelle, Zohar and Jesse