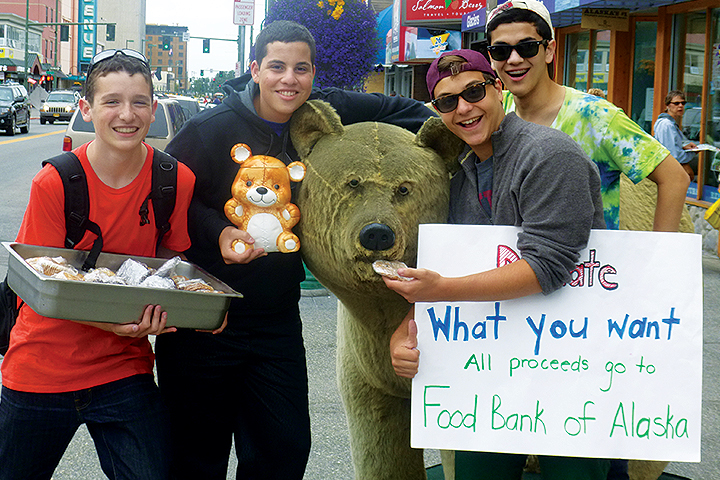 We are more connected than ever before and yet communication has been decreased to what we can type in 140 characters or less. If you're more comfortable having a conversation by text than face-to-face, it's time to take a technology break and get back into the real world. In honor of February being Random Acts of Kindness Month, we've compiled a list of 21 inspirational acts. How many can you do?
1) Leave small notes for strangers in random places.
I found one of these notes at the milk station at Starbucks last fall. The note was in an envelope that said, "Open me". Inside was a handwritten note that simply said, "Have a nice day. Pass it on."
2) Call someone you haven't spoken to in awhile.
Just say hi, and tell them you miss them.
3) When a friend is at home sick, bring them a magazine, their favorite treat and your notes from Algebra.
4) Donate your used books and magazines to your local library. 
5) Praise someone at school for doing a good job.
To make it even more meaningful do it in front of others.
6) Give a homeless person food or a gift card to a restaurant.
7) Go a week without using sarcasm.
This is tougher than it sounds. Sarcasm breeds negativity, even if the intent isn't meant to be malicious.
8) Talk to a shy or new person sitting alone in class. 
9) Know the names of people you encounter every day.
The barista at Starbucks who makes your coffee in the morning and the crossing guard at the end of your street are people too. Knowing their names will brighten their day and your mood. "Coffee lady" and "Crossing guard dude" don't count!
10) Sincerely compliment someone every day.

11) Use less plastic because it's better for the environment.
12) Donate blood.
13) Mentor or tutor someone at school who needs a little extra help.
14) Take a moment to help someone who is lost (even if you're in a rush). 
15) Pick up clothes in a department store that others have dropped.
16) Throw away your trash after a movie (bonus points if you pick up someone else's too). 
17) Volunteer to take care of a friend or neighbour's pet when they go on vacation.

18) Be grateful for everything you have.
Go on; write out what you're grateful for in your day planner so you have a handy reminder when you're feeling down.
19) Learn CPR.
You might end up saving someone's life!
20) Have integrity.
Integrity is doing the right thing when no one else is looking.
21) Be kinder to yourself.
Thoughts turn into reality. If your best friend stared you straight in the eyes and said a fraction of the things you think about yourself, you probably wouldn't be friends with them, right? So why would you say them to yourself?
Ready to take on an even bigger random act of kindness? Why not sign yourself up for a Community Service summer trip! Lend a helping hand with other students like you on the trip of a lifetime while immersing yourself in a completely new country and all the adventure it has to offer!
View All Community Service Trips
The Westcoast Blogger