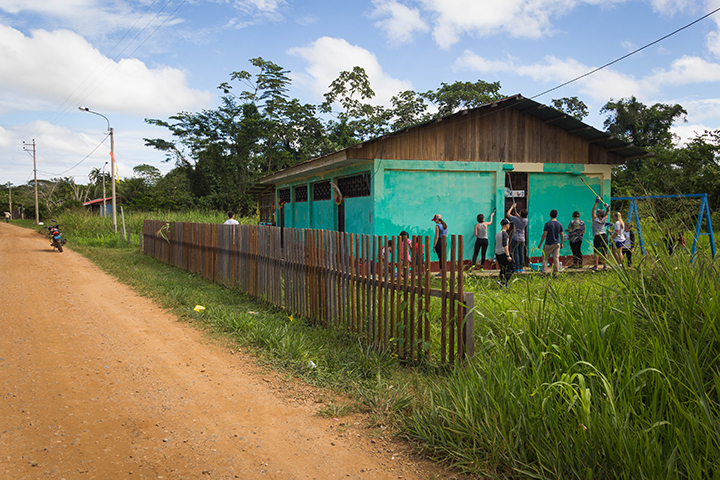 This past summer, 360° Student Travel participants proudly completed 29,743.5 hours across all of our dedicated Community Service programs, which is the equivalent of a single person working for 3.4 years! Whether we prepared and served meals at a shelter in Anchorage, Alaska or leant a hand (and an ear!) at a seniors' home in rural Peru, we participated in a wide array of meaningful projects on four continents! With the help and direction of our longstanding local partners, our projects focus on three main themes: infrastructure, education and leadership, and environmental sustainability. Check out some noteworthy projects we completed to give you a glimpse at how we made summer 2015 count!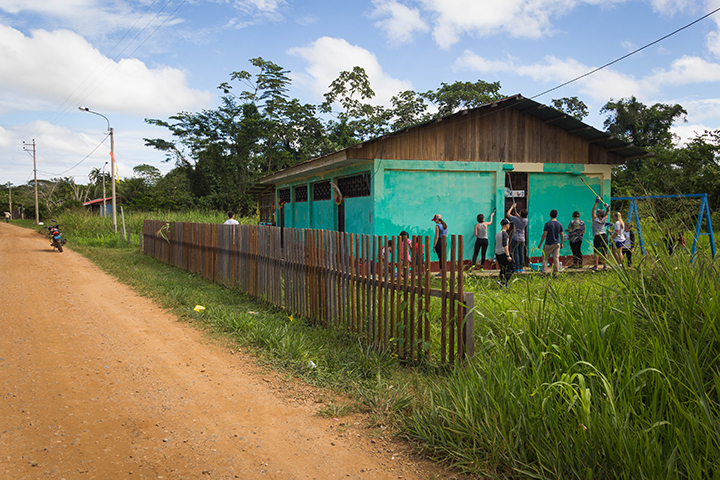 Costa Rica
With the Costa Rican Humanitarian Foundation we helped build a home for Santa Ana resident Julietta and her family.
Over the course of three days we dug a five foot hold for the septic tank, hollowed out a trench and laid a water pipe
and prepared the foundation of the house and front yard. At the end of our time there Julietta addressed our group,
saying we were not just part of the story, but part of a dream. She made us feel like a member of her family, welcoming
us back and offering us a place to stay.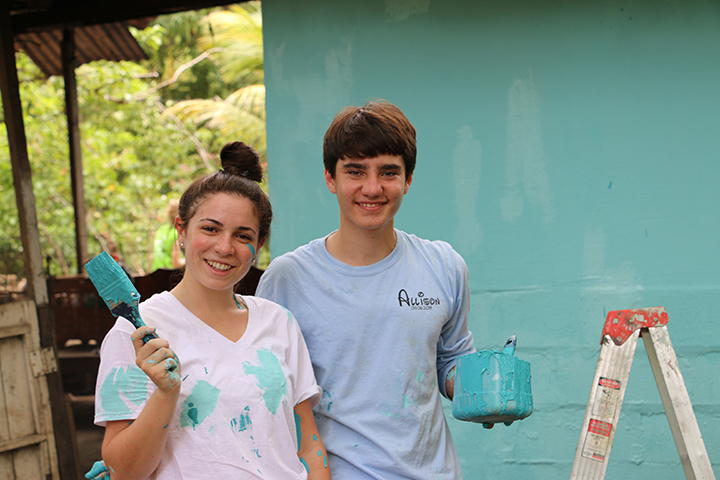 Hawaii
At the Boys and Girls Club Windward Clubhouse in Kailua, we directed programming for the children and teens of the
club. At our "Teen Talk" we facilitated a discussion in which older teen members spoke about their personal experiences in high school. The space allowed for the club members to ask questions about the transition into high school.  We also led a "Map Talk" which created an opportunity to learn about the different areas of the US and Canada we come from. The Boys and Girls Club members also pinned places they were from, their place of origin prior to moving to Hawaii, places they have visited, and places they wished to visit. This meaningful exchange allowed for our trip members and the Boys and Girls Club members to learn about each other's hometowns and cultures.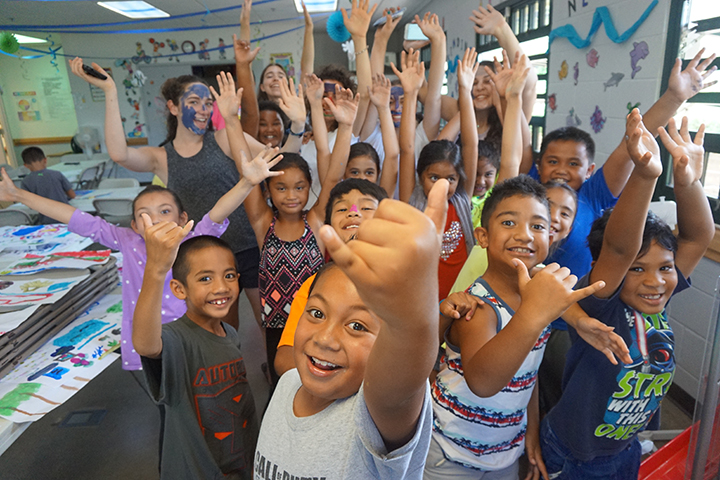 Thailand
For two days we volunteered at the Patara Elephant Farm in Chiang Mai where we had the opportunity to be elephant
caretakers for a day. We fed them bananas and sugar cane and bathed them in a nearby river. We helped apply the
elephants' daily skin care, which keeps them happy and healthy. The elephant population of Thailand has plummeted in
the past century. We learned a great deal about their needs and conservation initiatives in place to ensure they are
protected. Over a two day visit with the hill tribe village of Lahu we mixed and laid concrete to build a road. Since the
steep road was previously made of dirt, the locals were not able to use it during the rainy season. Over the next two days, we dedicated our time carrying rocks and sand and laying concrete. With the help and guidance of the locals, we also planted two rice paddies in the village fields. Once our work was complete, the Lahu people set up a bonfire where they sang and danced with us in a beautiful celebration of the work we had completed together.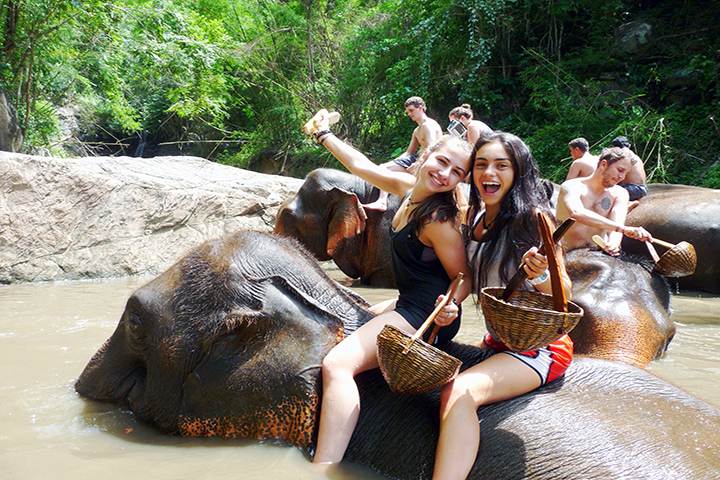 Ecuador & the Galapagos
The goal of the Ranchos Primicias Reforestation Project was to reforest the natural habitat of the Giant Tortoise and the
endemic Darwin Finch, a bird famously named after the evolutionary theorist who discovered it on the Galapagos island
of Santa Cruz. This past summer one of our groups planted 200 indigenous trees to aid in reforestation there. We
learned about balance in ecology and removed intrusive species and helped replace them with native plants.

A major "Thank You!" to everyone who made this year so special. We can't wait to get back to these regions next
summer for more valuable community service, and memorable experiences.
– The Westcoast Blogger