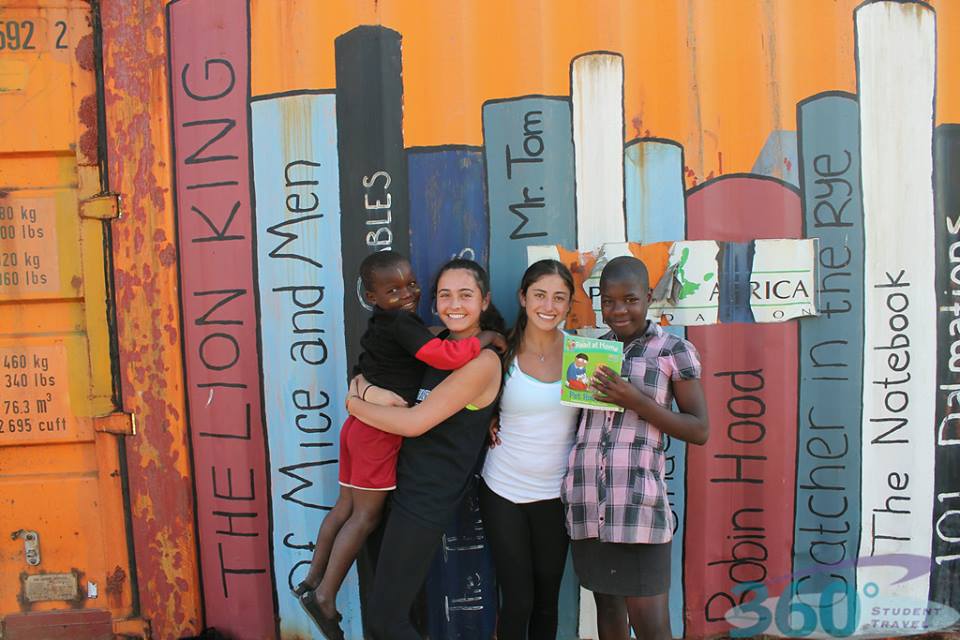 Molo from Cape Town!
On both Tuesday and Wednesday trip members divided into two groups to efficiently work on two designated service projects, building the gogo's house and working on a farm in the Khula Village. Kevin, Bossy, Lucky, and Zach work with the local community to teach them how to create usable soil that can grow sustainable vegetables; Zulu land is known for not being very fertile. Keaton and Griffin were amongst the trip members who used hoes and rakes to turn up the soil, created soil beds, put in organic lime and compost to enrich the soil, laid down irrigation pipes and finally plastic to protect the vegetables. Julia was amongst the few to try out new tools such as the rotovator. As a team, they built over three to four lanes of vegetable plots that would normally take over two weeks in only two days!
While the group worked on developing the farm, the other half continued construction on the house. Dani T. helped fill in the gaps between the bricks with cement with some help from Melissa. Ruby W. and Ruby V. assisted with mixing the cement, taking advantage of the skills that they had previously learned from working at the Mahlathi Primary School. On Thursday, both groups came together at the housing site to advance the project as much as possible; by the end of the day, both a door and window frame were in place and the bricks were stacked several levels higher.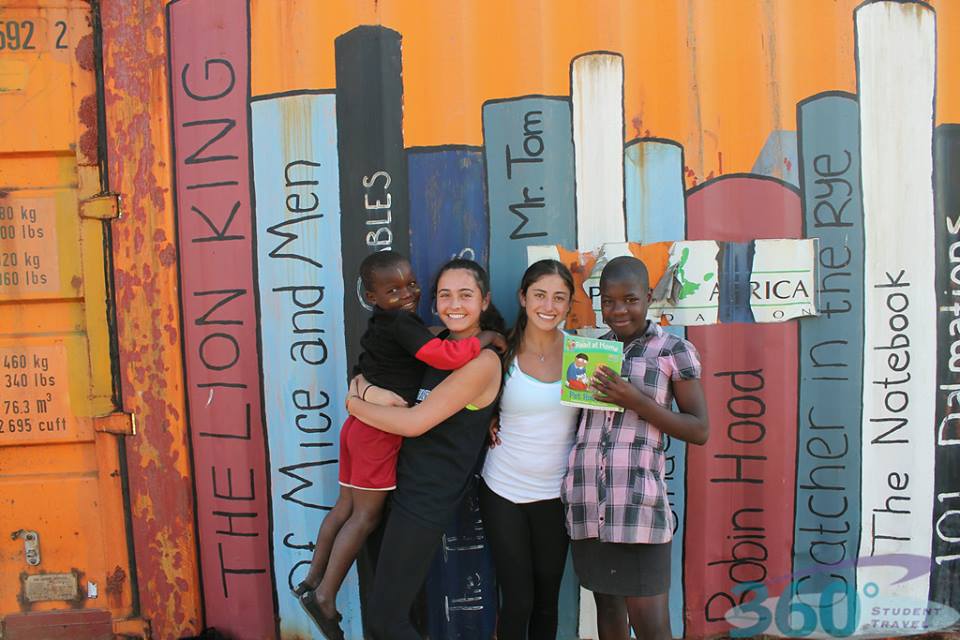 In addition to these service projects, trip members had the opportunity to participate in both a reading club and a holiday club that African Impact ran. Students received individualized attention and assistance while reading with our trip members on Wednesday afternoon. The following morning, we joined students in a morning circle of songs and dances before beginning a variety of activities. After a round of Capture the Flag and "Ride the Pony," some trip members joined the students in performing in a talent show while others watched and judged the performances. Sydney led a group in "Heads, Shoulders, Knees, and Toes" while Alyssa and her group did a traditional Zulu dance. Our service projects in St. Lucia got us excited for our upcoming work in Simon's Town where we will be working with young children as well.
Thursday was also a special day for AFUN since it was Carly's birthday! She woke up to our group serenading her with "Happy Birthday to you" and even got a special breakfast pastry with a sparkling candle. We ended the evening with a cake at dinner where she got yet another surprise as she tried to blow out the magical, relighting candles!
Friday morning, we drove back to Durban and had a chance to see the Indian Ocean while we strolled through the nearby street markets. On Saturday, we packed our bag and commenced our last leg of travel by flying to Cape Town. Upon arrival, trip members had the chance to explore the surrounding Wharf area. Though we overlook Table Mountain, the following morning we got to take the cable car to the top and view the scenic overlook. Trip members enjoyed walking the flap-topped mountain that is one of the seven Natural Wonders of the World and took a lot of pictures to capture the incredible view. From there, we took a ferry to Robben Island and got a tour of the prison where Nelson Mandela was for eighteen years. We boarded a bus to continue our tour around the island and ended at a scenic point that looked out on Cape Town; it is a beautiful city and we are excited to be returning here after our stay in Simon's Town!
The Westcoast Blogger