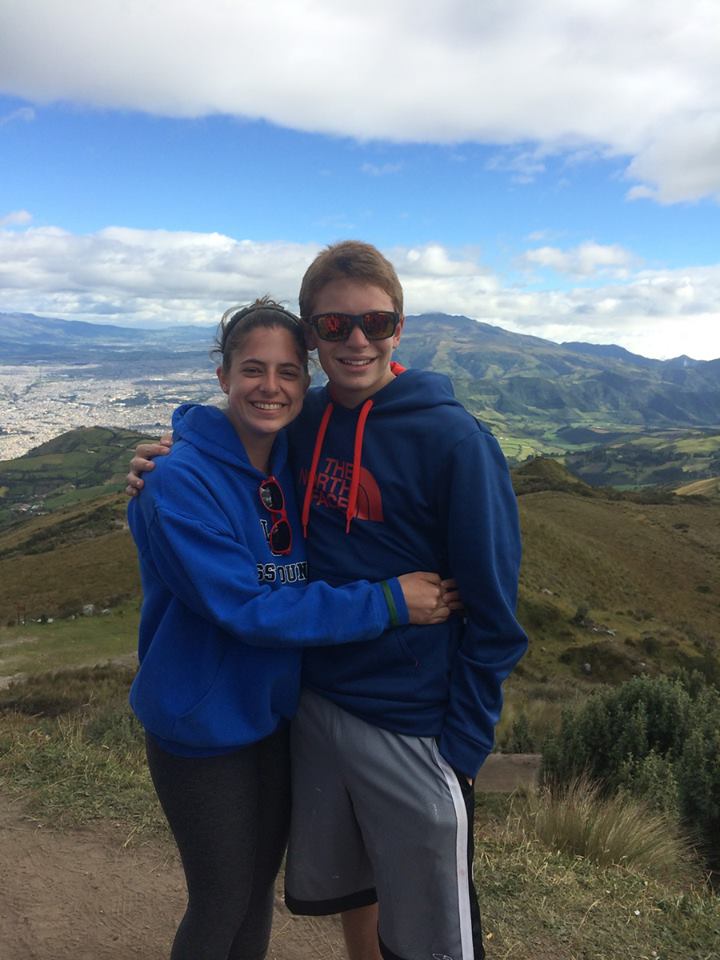 Karaoke Jams? Choral musical numbers? Choreographed dance performances? Is this a senior citizens home or the biggest fiesta in all of Ecuador? Our trip members truly brought a sense of joy and excitement to the lives of those living at the 'Charity Mother Nuns Home for Seniors' in Latacunga. The whole day left us feeling both empowered and helpful. Whether it was joining the seniors in a variety of craft projects, involving them in different recreational activities, or simply entertaining them, we felt incredible knowing we made an impact in their lives. Working with the elderly has its challenges, but our wonderful group rose to the occasion and spent hours getting to know everyone at the facility. While Tom was showing off his magic card tricks, Olivia and Alyssa S made bracelets for many people. Aliza, Steven and Jax gave everyone a wonderful shoe shine and Jenna busted out some nail polish to provide manicures to all who wanted. Props to Sam D for practising her Spanish with many members of the home. We also need to give a huge shout out to Julia T for serenading the entire crowd with a number from the musical 'Wicked', as well as Josh and Brendan for performing the 'Cha-Cha Slide'! All in all, we were very grateful for this amazing opportunity.
You know you're far from home when you're summer is filled with snow! Hiking the tremendous volcano 'Cotopaxi' got us into our winter gear to face the great hike ahead. Don't worry folks, it may have been tough, but it was nothing our group couldn't handle. Ain't no mountain high enough for us! We took in the breathtaking views, a pep in our steps the entire way. Mastering this crazy climb left us all feeling a huge sense of accomplishment. We owe a huge thanks to Liza, Sabrina and Alyssa M for leading the way up! Ending the day with a huge bonfire and delicious s'mores was the perfect way to unwind.
The next day we caught ourselves some jungle fever and headed to the rustic 'Lianna Lodge' along the Napo River in the Amazon just in time for Flora's birthday celebration. We shared some cake, laughs, and good times in the depths of the jungle beneath the stars. Someone call CBS, we've got a group of trip members that would make the perfect cast for next season's 'Survivor'!
We awoke the next day re-energized and feeling like 'Amazon Warriors' ready to work. With machetes in hand, we mustered all of our strength to help slice and dice trees and weeds to make a clearing for a local sustainable farm. After working up a sweat, we were feeling something chill and were lucky enough to be able to cool down in the fresh water for our second river tubing challenge. Jon, Olivia and Brooke had a total tubing blast swimming, splashing and surfing around. Talk about the perfect balance of work and play! To end off the day, we made our way to 'AmaZOOnica' a beautiful refuge for Amazonian animals. Monkeys, tapirs and toucans- oh my! Sam M, Julia S, Amy and Rebecca couldn't get enough of the adorable trumpeteer birds and probably would have spent the night with them if we didn't have to head back to the lodge for dinner. Another round of bonfires, jokes and bonding time was just the thing we needed to take in the calm and peaceful environment around us.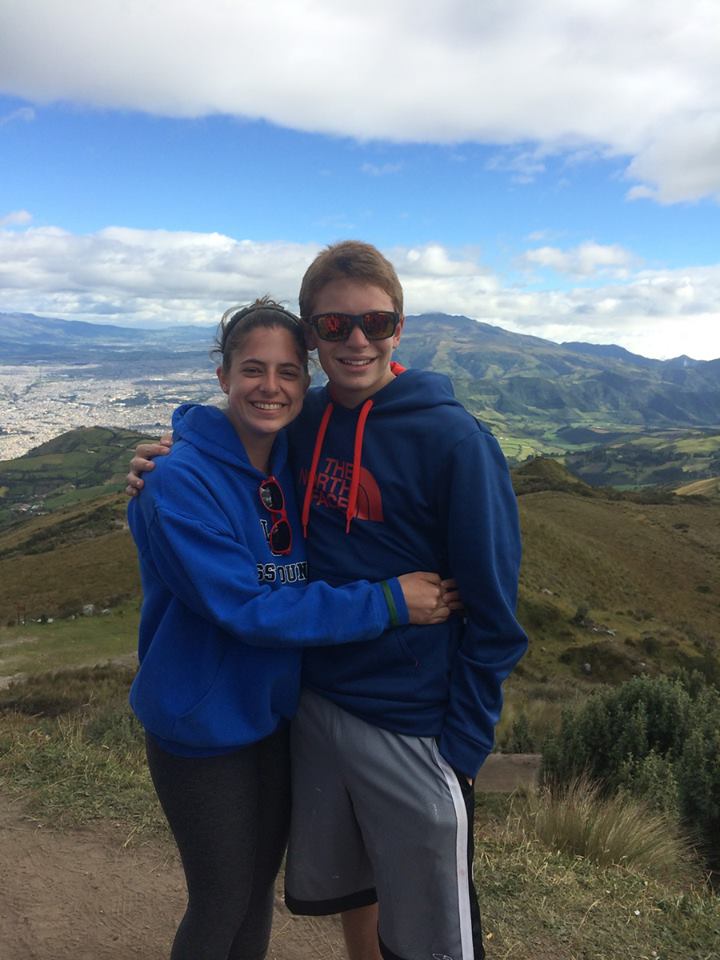 These trip members are some mean, green, gardening machines! We spent our last day in the jungle planting yuca and banana trees for the local community to enjoy for generations to come. As a reward, the local 'Quichwa' community treated us like true tribe members by teaching us the secret hunting technique of the blowgun. Val was all bullseyes hitting the target with every shot! That's all for now- Asta luego amigos, were off to 'Baños' for our next
adventure! We shall be in touch!
The Westcoast Blogger