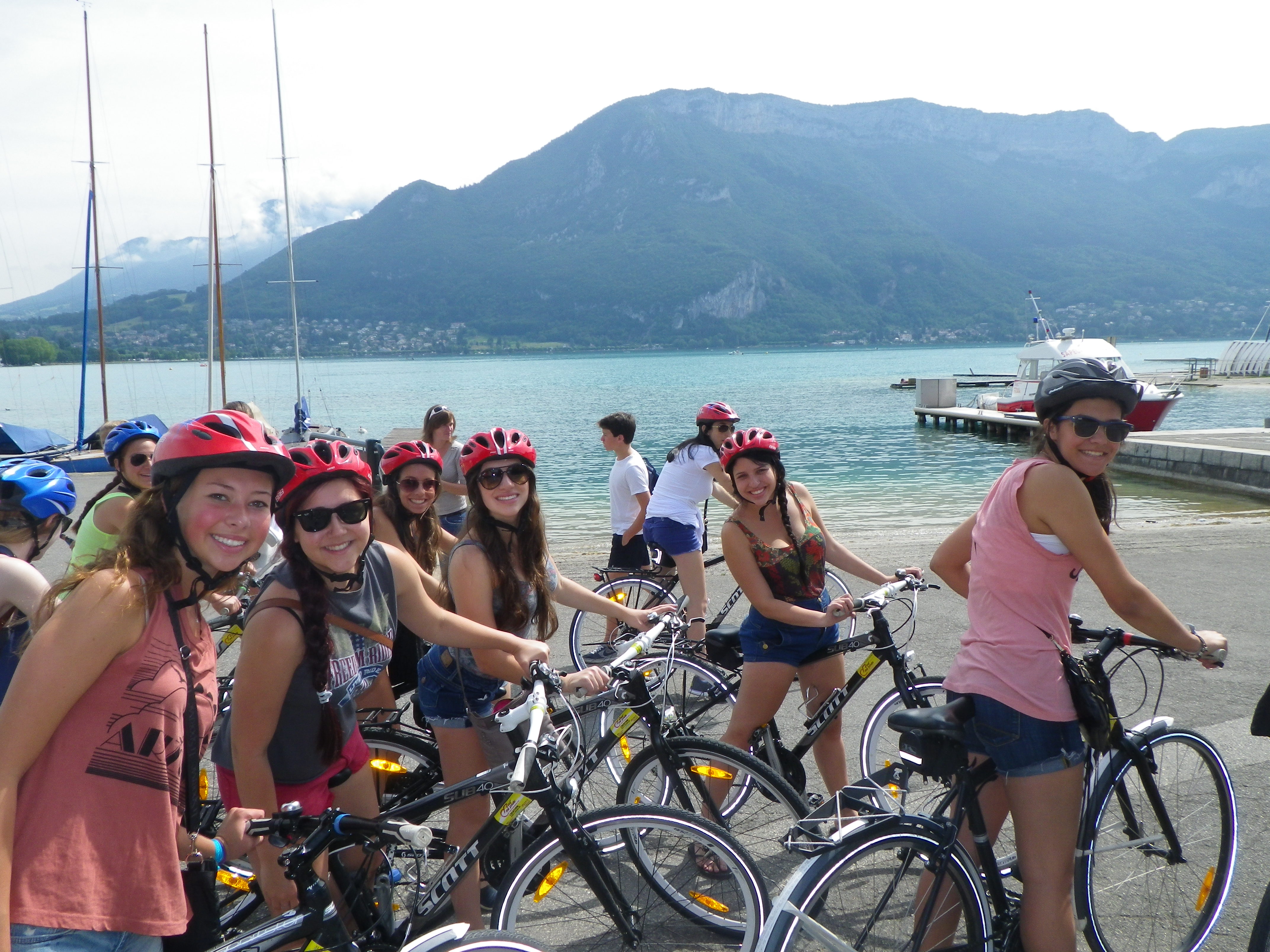 An update from European Experience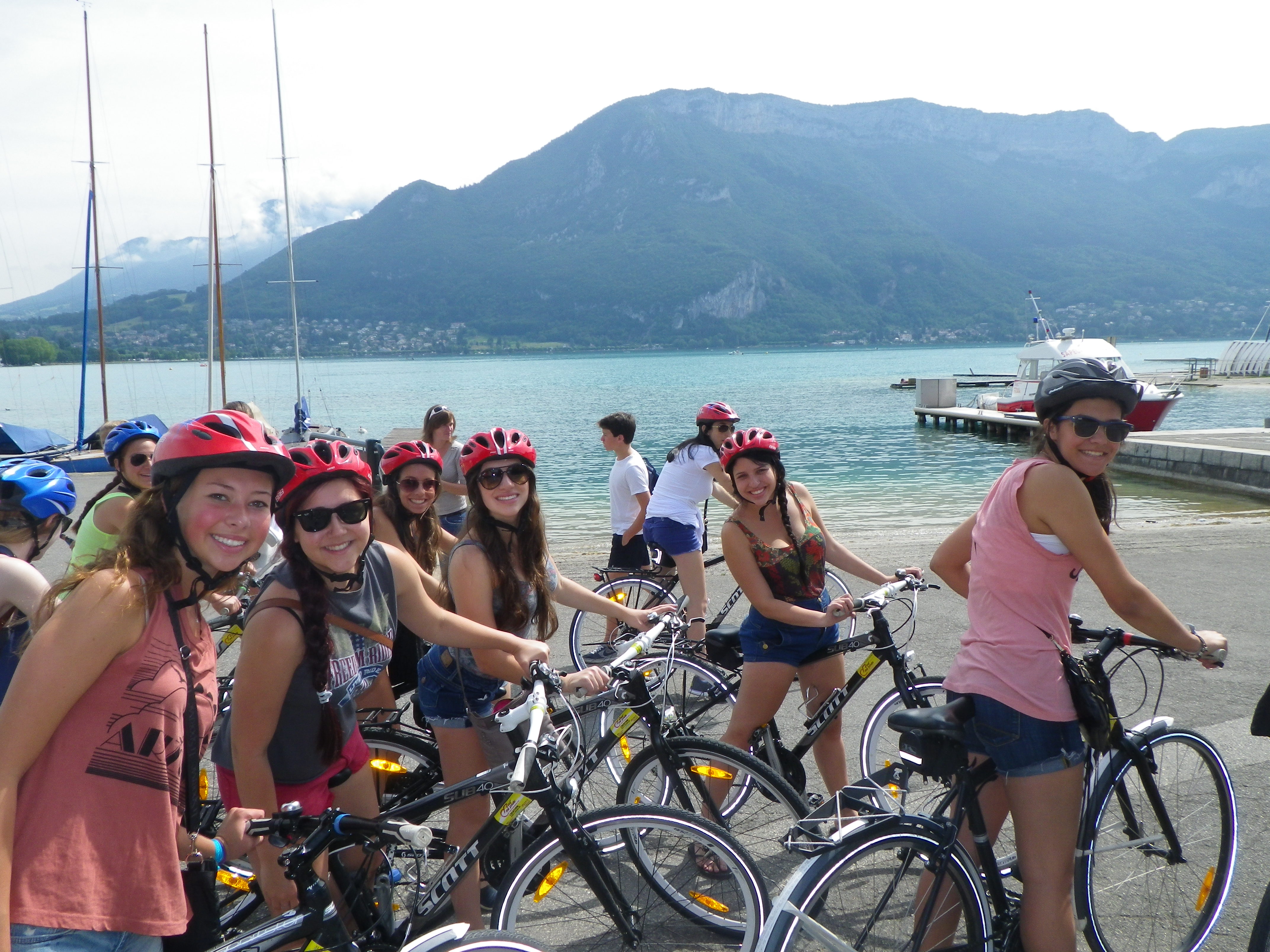 Greetings from Annecy!
Our Westcoast family left the beautiful city of Paris to head to Annecy. After a nice drive and lunch break, we arrived in the breathtaking city. Then we drove to the hotel where the group freshened up and headed out for dinner.
We ate at Lila's Rose where trip members cooked their own food and began the evening's activity. Hannah was a master of cooking the chicken and Brian made a mean steak. The group was split into teams during dinner, marking the start of the evening's scavenger hunt. Rachel G and Jordan K scored points for their team by wearing napkins as bibs and Noah and Annie licked their plates clean all while being photographed by Paige.  Amy, Jenna, and Danielle's group chased a jogger down the streets surrounding the restaurant to snap photos with him.
The following day we went for a leisurely bike ride around the beautiful and clear lake in Annecy. After lunch we met back up to head to a water park. Steve, Zach and Evan tried out the water slide and played soccer by the lake while Melissa, Melody, Tara and Lindsay dipped their feet in the water to cool off. The others lay out by the water and tanned. Later that day, Hannah and Lydia experienced French clothing stores while out on a mission to find some new shorts. After dinner we returned to the hotel to prepare for the following day's adventure: white water rafting!
Despite the relatively early start to the day, we were all smiles as we headed out for white water rafting. The boys' raft and the girls' rafts were busy competing to be the loudest, most energetic raft on the river. Katherine R and Stephen took one for the team and jumped into the water to practice safety procedures, while Zach S. went swimming while rafting through the calm section of the river. Sawyer, Carly and Jordan showed off their skills by remaining on the raft through rapids, rocks and waterfalls. Rafting was a memorable and exciting experience for all, and was definitely a highlight for Amy C, Dylan and Perry.
After rafting we went for lunch we had some time to relax.  Lindsay Was. enjoyed a Nutella crepe with her lunch, and Katie P raved about her cheese omelet. Some group members played sports in a nearby park, others shopped in the nearby village. Paige and Paulina G. explored Annecy and picked up some delicious chocolate. We then split into groups for dinner, where Perry, Jackie and Jamie's group ordered 7 cheese fondues. After another great meal, Director Matt treated us to gelato. Jaimie and Katie wasted no time choosing among all the great flavors. It's been an eventful couple of days, and we can't wait to arrive at our next stop Zermatt, Switzerland!
The Westcoast Blogger