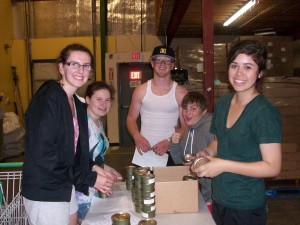 Talk about a great way to start the week. Check out the letter we received from the Food Bank of Alaska. Kudos to our Alaska Community Service Program!
The Westcoast Blogger
Dear 360° Student Travel,
We at Food Bank of Alaska would like to thank you for donating 178.5 total hours of 360° Student Travel's time baking and selling cookies as well as re-packing frozen salmon and french fries on July 11, 12, and 13. We know that there are many places to volunteer in Alaska, and we especially thank you for choosing Food Bank of Alaska.
As Food Bank of Alaska begins its new fiscal year, we are pleased to report that we, with your help, were able to distribute more than 6 million pounds of food. Because of you, more than 80,000 kids in rural Alaska have school lunch replacement meals this summer.
Because of you, more than 73,000 Alaskans are able to receive food assistance when it is needed the most. We are so grateful to have you as a partner.
We are grateful that you believe, as we do, that no one deserves to be hungry.
Sincerely,
The Food Bank of Alaska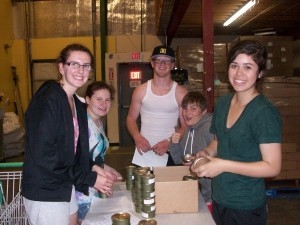 Do you want to be part of a unique trip? Come onboard our 27-day Hawaii and Alaska cruise for high school students and visit hawaiian islands, Alaskan towns & more.