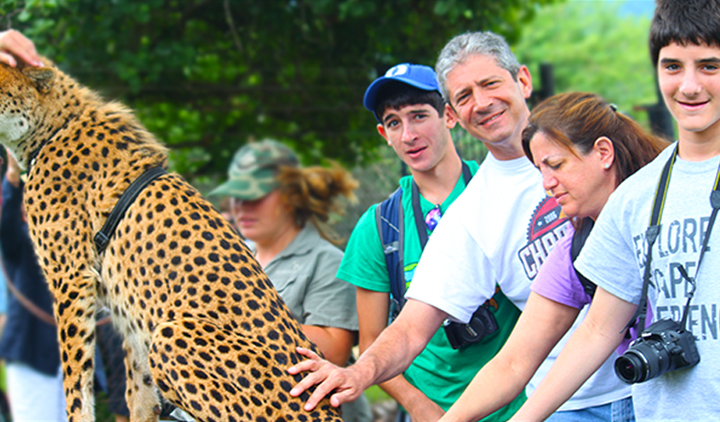 So grandma forgot her passport, David and Alex won't stop fighting over the iPad, you accidentally packed the ear plugs you can't live without in your checked luggage and you haven't even boarded the plane yet! Traveling with family is an enriching, amazing and challenging experience. Read these tips to keep everyone smiling in those photos and bonding over your shared adventure…
Choose a destination
Stop searching for the ideal place that will make everyone happy and focus in on a destination that allows for the family to be together for some activities and split up as needed.
Keep it simple
Don't focus on seeing and doing everything in one week. Instead enjoy the destination and immerse yourself and your family in the culture of the country you are visiting.
Wide-open spaces
Remember that just because you're on vacation, doesn't mean you have to be glued together the whole time (in fact if you want to make it home alive, it's best if everyone can have some solid 'me' time).
Mix it up
Just like you don't have to be together 24/7, it's also great to spend time in smaller family groups. Have a girls afternoon walking around town looking at artwork and getting ice cream while the boys try their hand at sailing. The next day, switch it up and spend time with another member of the family. This special time allows you to bond over new shared experiences.
Get a little uncomfortable
So you've never surfed before in your life. There's no better time to step outside your comfort zone! Try activities you wouldn't normally do at home and you're sure to have a laugh around the dinner table at the end of the day over Dad's surf wipeout.
Have a safe word
Regardless of who's causing the friction, remember that you are a team. If someone is going to blow their top, it helps to have a family safe word that reminds one another to take a moment to cool off. We like to use the acronym H.A.L.T. (Ask yourself if you're Hungry, Angry, Lonely or Tired and then deal with the issue at hand).
Come together
Remember why you're all here. As in life, it doesn't need to perfect to be incredible. Enjoy the journey as much as the destination!
 The Westcoast Blogger