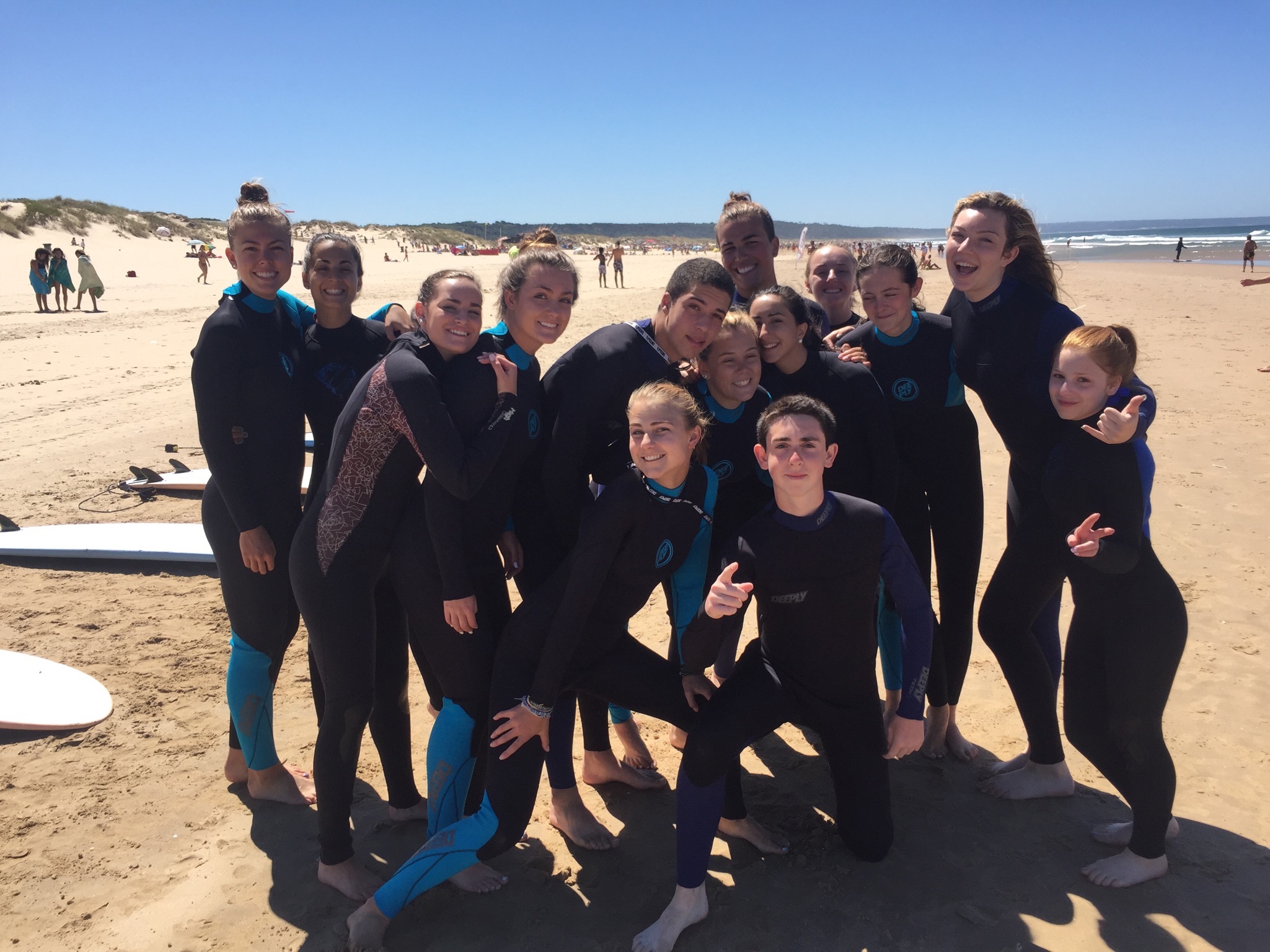 Bon Dia from Portugal! Portugal winning the Euro cup for the first time was a monumental moment for the Portuguese and our trip members! We found a square that had patio restaurants with TVs outside. Wearing our flags, face paint and jerseys we fit right in with the locals singing and cheering the night away. Our bike tour the following day led us through the beautiful sights of Lisbon while ending at the parade for the Portugese soccer team. They flew in that morning and drove through the streets hoisting up the Euro cup for all of us to see.
The adventuring continued with a day of surfing. Donning our wetsuits and surfboards we hit the waves with our three wonderful instructions in tow. They worked hard to ensure we could stand up and many of us were successful!
Our next stop was the town of Lagos, where beautiful rock formations and caves to explore in surrounded the beaches. We swam, played beach volleyball, soccer and paddle games.  After a day of surfing, it was the relaxation we deserved.
One of the highlights of Lagos would have been the food trucks by the beach where we ate lunch daily. The variety of food and adorable vehicles that had been transformed into the perfect beach themed place for lunch added to our relaxing beach vibes of this stop. Our personal favourite was the fresh smoothie bar with some trip members returning multiple times daily!
We are sad to say tchau (goodbye) to Portugal but are eagerly anticipated what lays ahead for us in southern Spain.
The Westcoast Blogger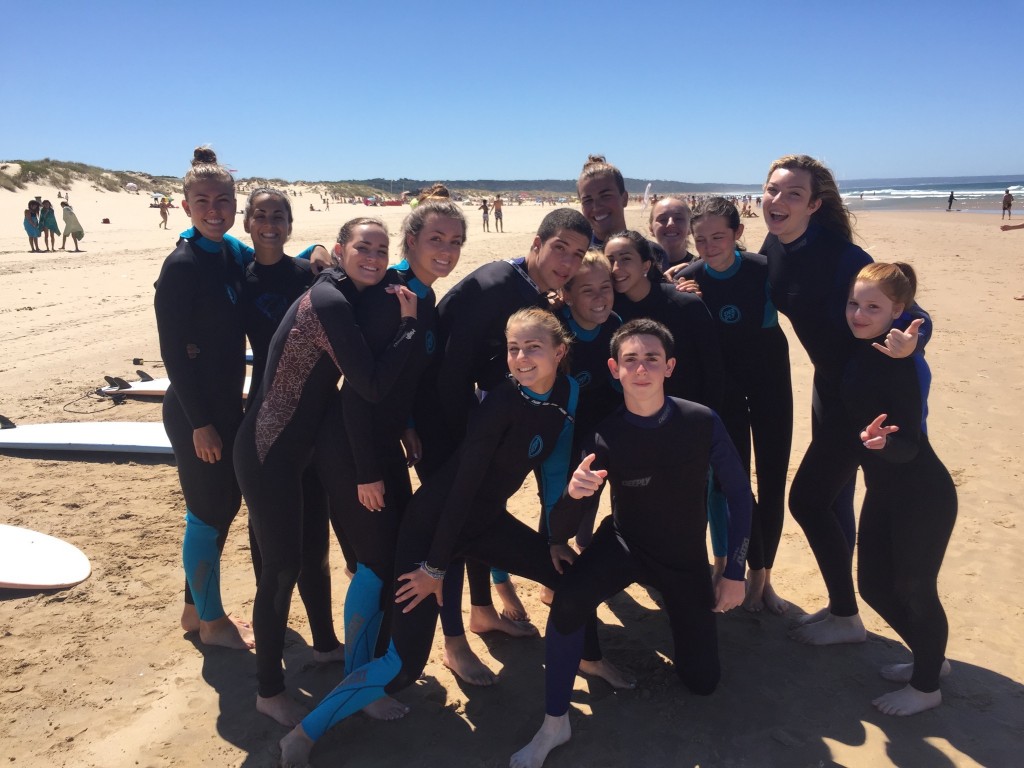 Do you want to be part of an adventure? Get ready for 18 days or 28 days in our Spain and Portugal tours for high school students and create unforgettable memories.