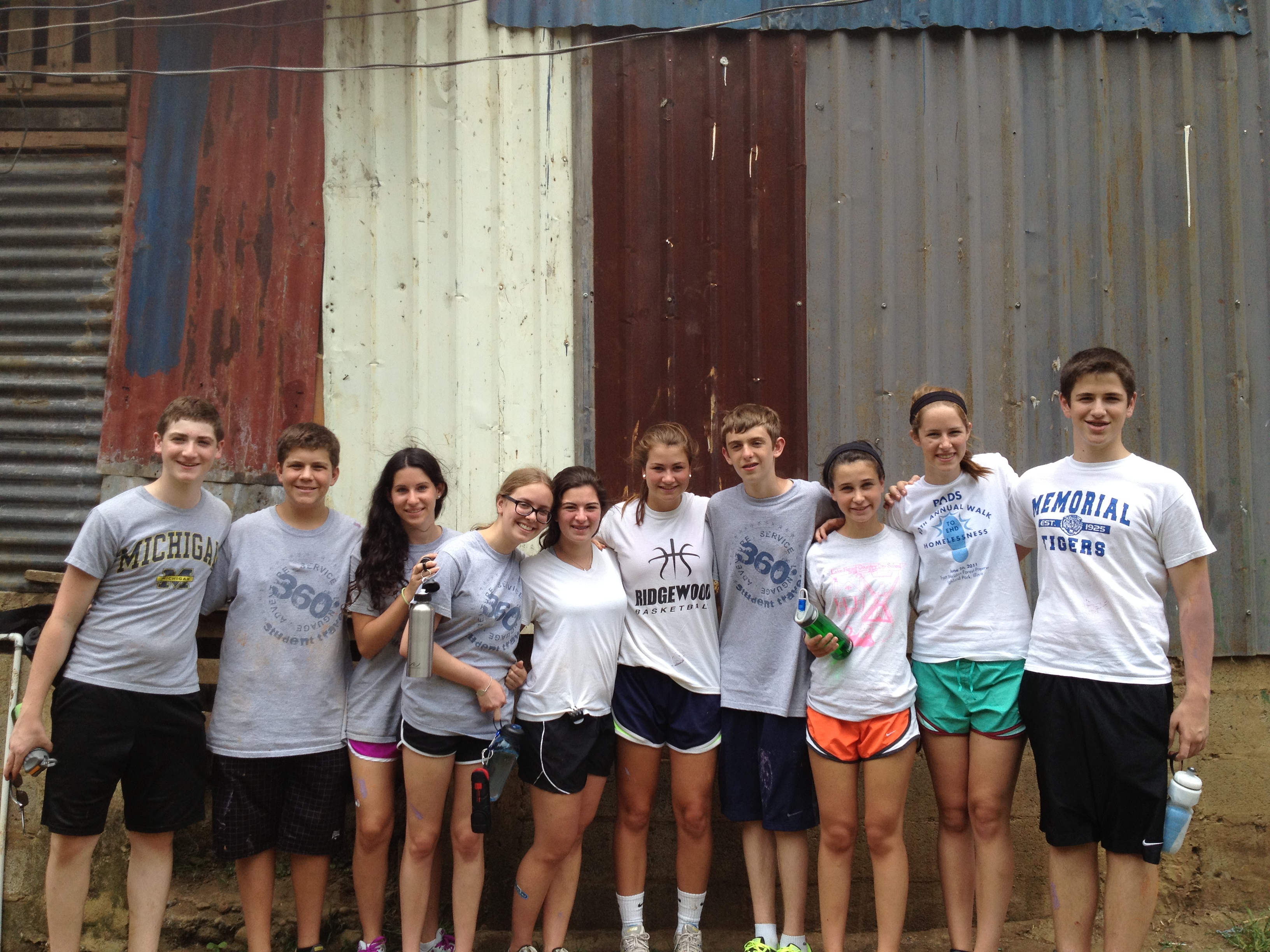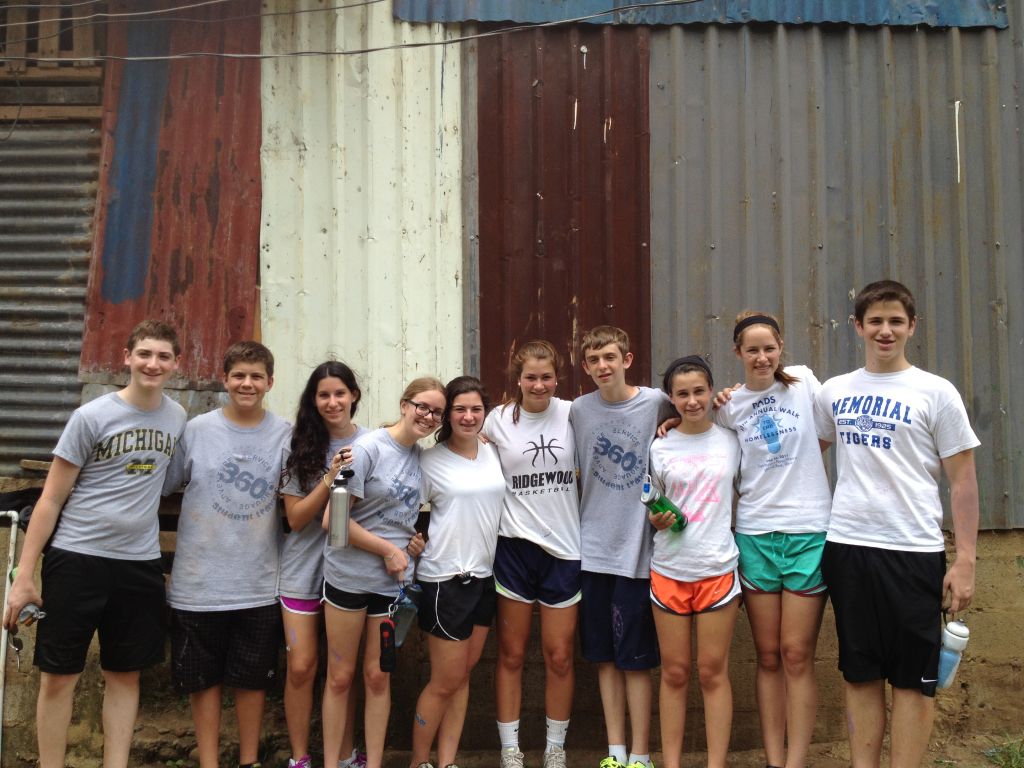 An update from Costa Rica Combination:
Queridos padres y amigos
We are pleased to report that we´ve all arrived safely and are settling in to our new home in Costa Rica´s Central Valley!
On Tuesday we had the distinct pleasure of rafting down a class 3 rapids section of the Revetazon River.  We all reached our destination sunned, happy and intact!
Yesterday morning we were off bright and early to Poas Volcano.  The clouds seemed to miraculously disperse as we approached the giant crater at the summit and stayed away long enough for us to catch a clear view.  On the way back down from our hike Allie led a course in heel clicking (Allie, Kathryn, Julia, Claudia and Jack were superb students – video forthcoming).
Yesterday afternoon we arrived at the Centro Panamericanos de Idiomas were we will be taking Spanish classes. After taking the placement test we found a few minutes for a game of pick up football on the school´s pitch which, among other things, afforded Marc the opportunity to learn that goalies can use their hands in soccer!  Special mention to Joey and Hannah for their hustle on the field and an honourable mention to Kylie who proved highly skilled at posing for an action shot.
This morning we began the community service component of our adventure with a visit to the La Carpio neighborhood.  We had a great time playing with area children but they sure did they wear us out.
We will keep you posted in the coming days.
 The Westcoast Blogger