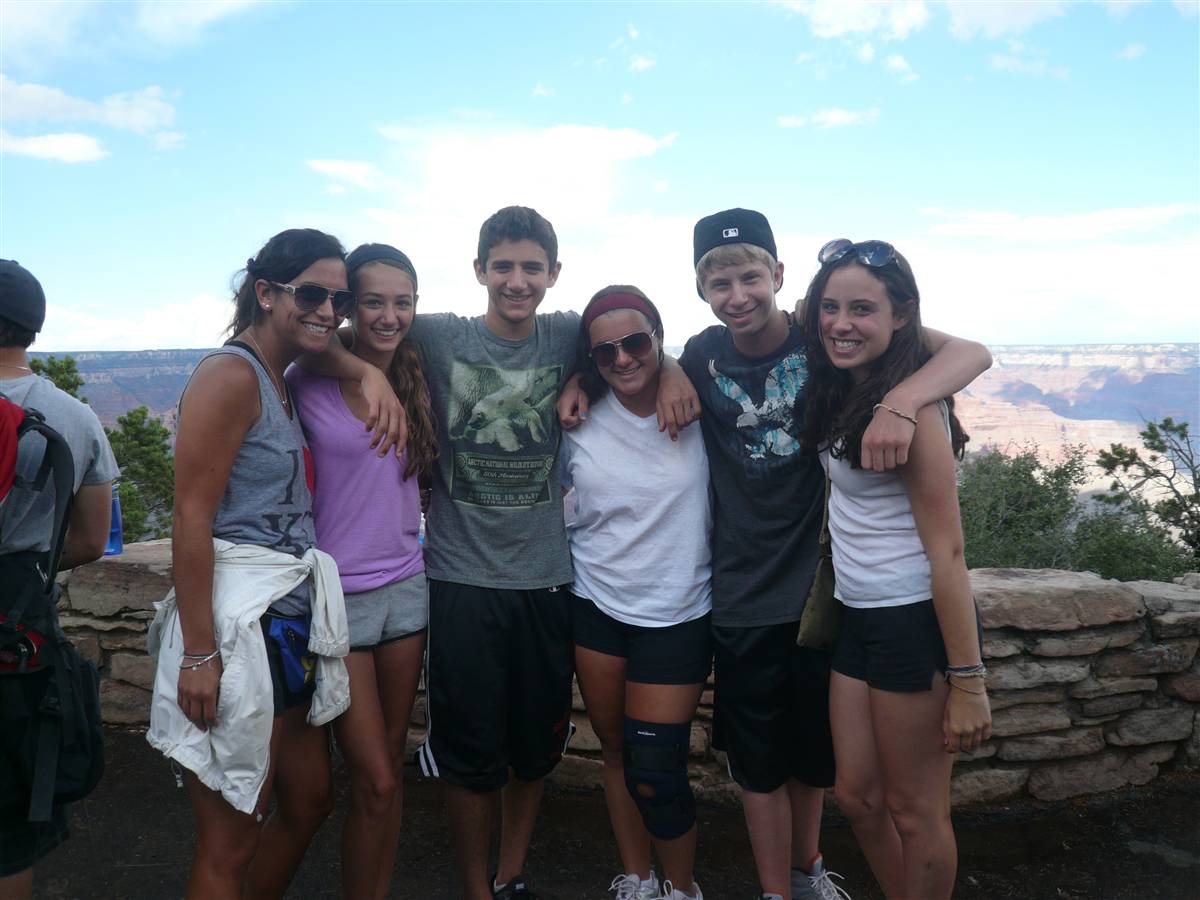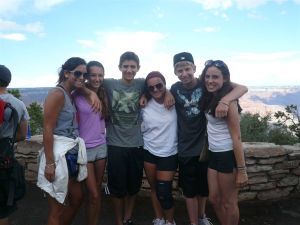 Alpine Coaster in Utah, Olympic Park in Calgary, skiing in British Columbia, moose and elk in Yellowstone, Disneyland in California, Carnival Paradise cruise to Mexico, Pink Jeep tour in Arizona … Pen exchange in Jackson Hole, Make Me Laugh in Calgary, flash mob in Whistler, tie dye shirts in Tahoe, Grant as a famous celebrity at Universal, Color War in Bryce … This is the end of forty days … The best summer of our lives!
As we reflect on the time that we have spent together, it is amazing to see "how far we've come." We have become so much more then friends; family is a more apt term to describe the bonds that have been forged. We are all interconnected by what we have experienced and shared together.
We have learned over these past 6 weeks that we are all unique, and have all contributed something to make this trip the amazing experience it was …
Matt L. is responsible
Matt M. is funny
Jason is friendly
Sam R. is caring
Jaime is compassionate
Ariel is energetic
Eden is polite
Sarah is outgoing
Emily K. is down-to-earth
Emily B. is creative
Ronni is a dancing diva
David is a comedian
Steven is silly
Danielle is personable
Jacob is always smiling
Joli is always happy
Sam D. is huggable
Lexi is motivated
Ethan is supportive
Jeff is knowledgeable
Erika is athletic
Sam H. is always laughing
Jeremy is wise
Gabi is talkative
Courtney is considerate
Aja is a leader
Jordan is optimistic
Grant is mature
Allie is conscientious
Rachael is our fashionista
Andrew is exuberant
Noah is comical
Each one of us has a unique personality making us who we are and making us an invaluable part of our AmVoy #2 community.
It is with a heavy heart and tear-filled eyes that we say goodbye. Our memories are forever embedded in our hearts.
It is more fitting though, to not say goodbye, but to say "see you next time", because even though we may never be completely together again on the bus, we relive our adventures in our minds and in our hearts.
Instead of sadness and sulking, it is imperative that we think of all we have accomplished and seen in the last forty days. We have all changed for the better and for that we owe all  of you a thank you!
It has been an incredible summer, an unforgettable experience. Thank you all for the memories, laughs, and truly the best summer of our lives!
40 days later "look how far we've come." We've found we are "better together" and it truly is a "happy ending."
Jared, Jess, Jonny, Jodie, Raquel and Amanda
The Westcoast Blogger