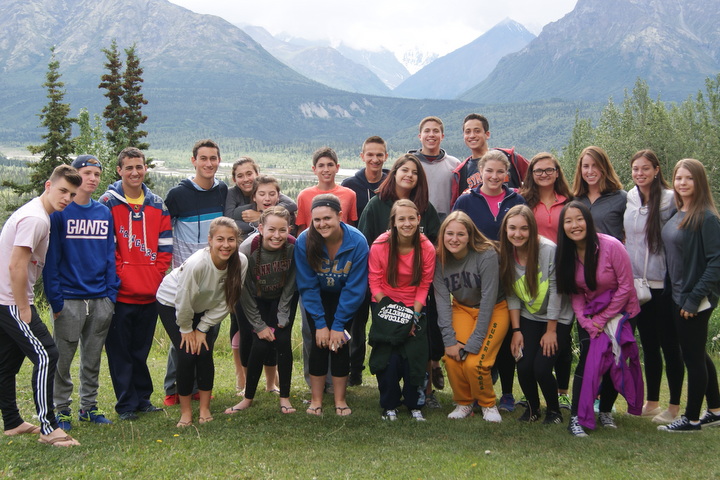 Greetings from Alaska!
After arriving at the University of Alaska Anchorage and playing some exciting and fun icebreaker games to get to know one another, we ate a delicious pizza dinner and settled into the dorms for our first night of endless light.
We woke up the following morning to a beautiful, sunny day for whitewater rafting. We put on our dry suits and loaded into five rafts for our day trip. The water was freezing as Dahlia swam in the glacier fed river and Ellie, Saige, and Kyle led their respective rafts.  We had such a blast with the incredible scenery and amazing rapids!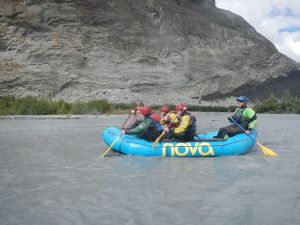 The next two days were spent at the Boys & Girls Club in Anchorage. Sami S. and Jess led some popular sessions of arts & crafts for the children, while Marc, Becca, and Sammy F. led the boys in games of soccer and kickball. The trip members enjoyed bonding and and playing with the younger kids, everyone was smiling and laughing. During the second day of service Ana, Emma, and Charlotte helped lead their groups in an outdoor field day with a game of Sharks & Minnows, Red Light Green Light, and Simon Says. During the evening we ate a feast of amazing fresh local salmon. Afterwards we had so much fun bowling together. Our expert bowlers, Bree and Adam had the highest scores during our evening.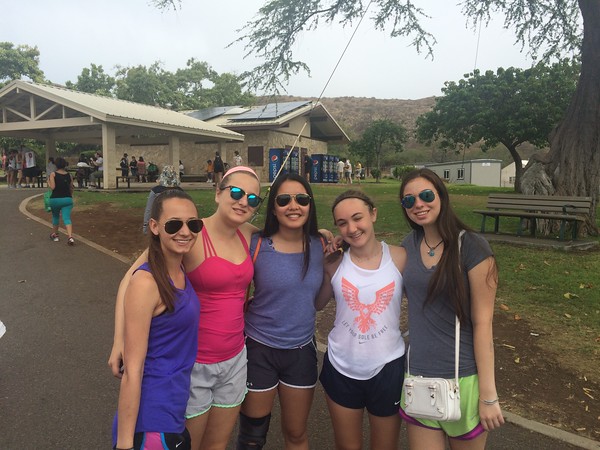 We can't believe that we're nearing the end of our time in the land of the midnight sun! We loved celebrating July 4th altogether wearing red, white and blue. We have truly had a great first week here in Alaska and are looking forward to our upcoming trip to Seattle and then Hawaii!
We are now in the beautiful mountain town of Cooper's Landing outside of Seward. We are looking forward to kayaking and playing with husky Iditarod dogs.
We will keep exchanging pictures and stories with everyone. We miss you all and can't wait to continue our journey to Seattle next!
The Westcoast Blogger
Got yourself interested? Be part of this community service for high school students and travel to Hawaii & Alaska for a one-of-a-kind experience.