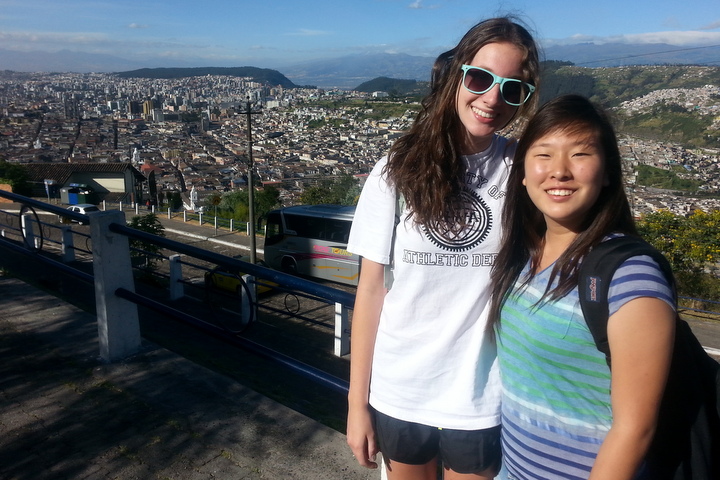 We're just three days into our trip to Ecuador and it's already clear that it's shaping up to be the trip of a lifetime! We've already had great Ecuadorian food (muy delicioso), travelled to the top of a mountain to get a great view of Quito (¡que lindo!), and volunteered at an orphanage (¡divertido!). We can't wait to see what's in store for us over the next 22 days!
We began our first full day in beautiful Quito with a tour of the city. The highlight was a visit to a museum right on the equator. We all tried to balance one-footed on the equator, and to our amazement, it's much harder than it is to balance just a few feet to either side! On the other hand, standing on the equator somehow makes balancing an egg on end much easier – in fact, Martin won a certificate from the museum for his egg-balancing skills. At the end of our first day, we ended the night at a cosy restaurant with a gorgeous view of Quito.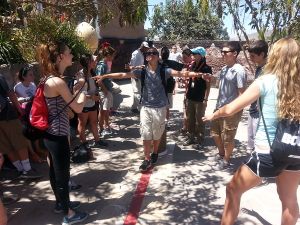 Our second day began with community service at a local orphanage. We had the great experience of volunteering alongside trip members from two other Westcoast Connection tours, and as a team we accomplished a great deal – among other activities, we gardened, baked, and played sports with the kids. After a delicious lunch at the orphanage (and a surprise dance party started by some Ecuadorian dancers!), we took a cable car up a mountain to see Quito from over 13,000 feet. The view was stunning.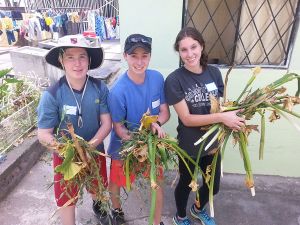 We've only just arrived, but the first two days have been fantastic and we're excited to have more great times!
¡Hasta luego!
The Westcoast Blogger