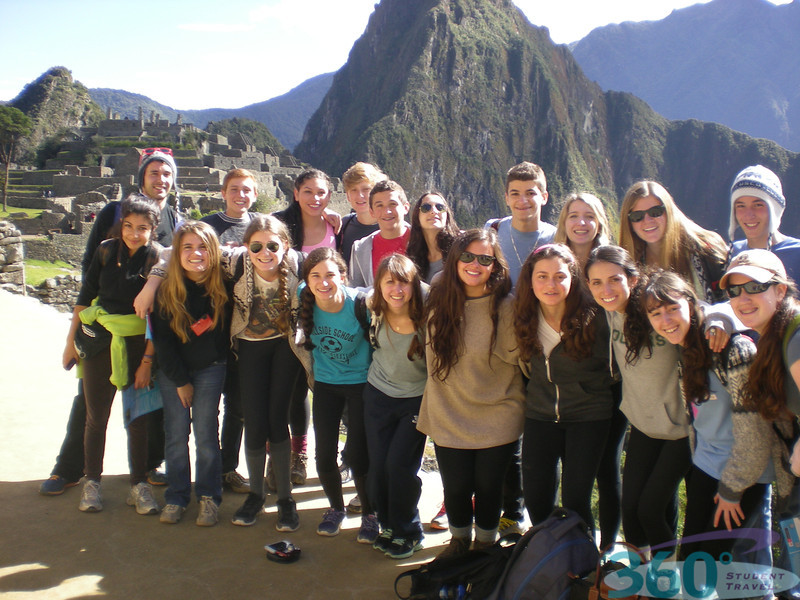 ¡Chevre! After a successful flight to Lima, Peru, it was apparent that each and every Trip Member had become fast friends, bonding on the plane ride down over their immense excitement to begin this new adventure.
¡Chévere!  Después de un vuelo exitoso a Lima, Perú, fue evidente que cada miembro ya había hecho amigos, conociéndose en camino con emoción inmensa para comenzar esta aventura nueva.
We started our first morning with fried eggs, fresh juice, and ice breakers (with a view of the ocean), led by some of our wonderful Trip Members.  Wade and Molly introduced the group to an incredibly clever game called Whiz.  In addition, Josh R taught us the card game "Presidents," while Robert showed off his awesome Ninja moves.
Empezamos nuestra primera mañana con huevos fritos, jugos frescos, y rompehielos (con una vista del mar), guiado por unos de nuestros miembros maravillosos.  Wade y Molly presentó al grupo un juego increíblemente listo que se llama Whiz.  También, Josh R nos ensenó el juego de naipes "presidentes", mientras Robert mostró sus habilidades asombrosas de Ninja.
During our tour of downtown Lima, Leo contributed by sharing all of his advance knowledge and fun facts about the fantastic city, including the impressive catacombs.
Durante nuestra guía del centro de Lima, Leo contribuyó muchísimo con su conocimiento avanzado y hechos divertidos sobre la ciudad fantástica, incluyendo las catacumbas impresionantes.
At dinnertime, Joshua E. tried some traditional anticuchos, also known as cow heart, for dinner, which he very much enjoyed.  Some of the Trip Members, like Christophe and Alexandra, ordered "chicha," a traditional Peruvian beverage made from purple corn.  Our first real Peruvian dinner at Pardo's Chicken was enjoyed by everyone.
En la cena, Joshua E. probó un plato tradicional de Perú, anticuchos, conocido también como "el corazón de vaca" y lo disfrutó mucho.  Algunos, como Christophe y Alexandra, pidieron "chicha," una bebida tradicional peruana hecho de maíz morado.  Todos disfrutaron nuestra primera cena peruana en Pardo's Chicken.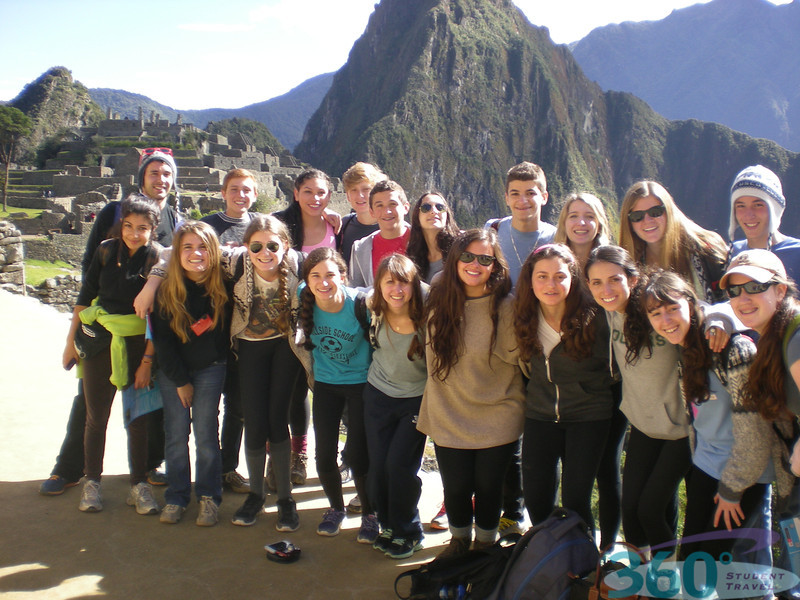 On our walk home from dinner along the Pacific, led by Jack and Manny, the group explored typical limeño parks, where they were able to enjoy evening exercises overlooking the beautiful coastline.
En camino al hotel Faro a la orilla del Pacifico, guiado por Jack y Manny, el grupo exploró los parques limeños, donde podían disfrutar el ejercicio de la noche.
Once back at El Faro Inn, we met with our trip families on the rooftop terrace to create team chants and continue getting to know each other.
Ya en el hotel, reunimos con nuestras familias del viaje en la terraza del techo para crear gritos del equipo y seguir conociéndose.
Tomorrow, we're headed to the Amazon jungle!  Until next time,
Mañana, ¡vamos a la selva!  Hasta pronto,
 The Westcoast Blogger