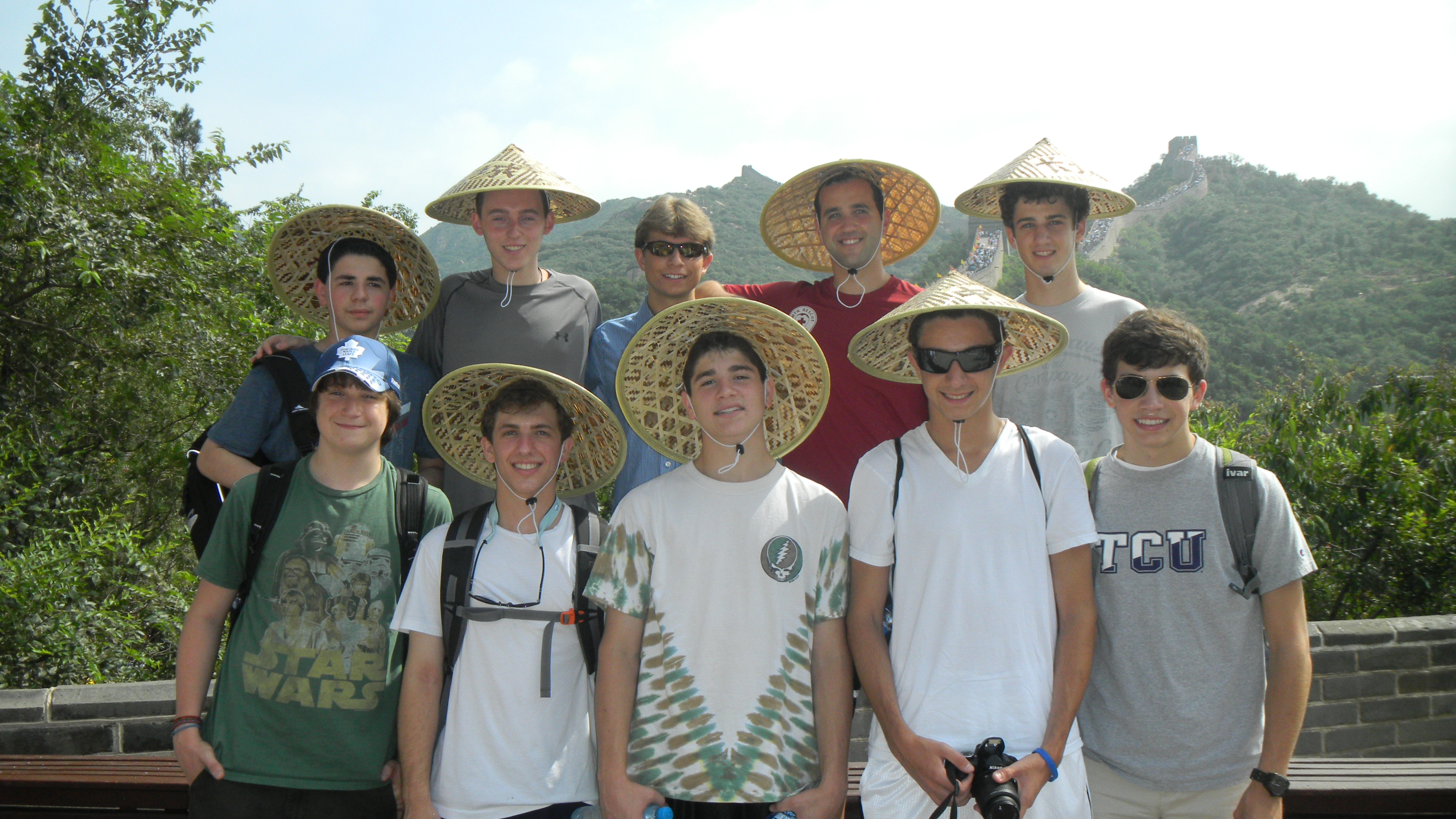 Ni'Hao Parents,        
   So imagine you're a farmer, plowing your land like any typical day. Suddenly, your shovel hits something hard. Upon further inspection, you find a man's face! That's precisely what happened in Xi'an in the 1970s. Though the discovery of the site of the Terracotta Warriors was likely terrifying for that particular man, the people of Xi'an welcomed the long-awaited discovery and their new top tourist attraction!  On our visit, we got to see the astounding number of lifelike statues, and we also molded our own miniature versions so we could get an idea of the labor that went into each of the emperor's guards. The whole experience spawned one major, clearly relevant issue: would you rather be the unsuspecting farmer who uncovered the seemingly mythical pits of 10,000 six-foot clay soldiers or the emperor whose following was loyal enough to create such a temple in the first place? You'd think the answer would be obvious, but the lack of toilet paper around here in 2011 definitely called to question the quality of life 2,200 years ago.
 In addition to the tourist sites, our trip has provided plenty of adventures, innumerable laughs, and first-hand insight into Eastern culture. We certainly will take away lifelong friendships, but our time spent teaching English to elementary students provided an opportunity for personal growth unparalleled to any other group experience thus far.  For starters, we were humbled to see children and teachers who speak Chinese, the most-spoken language in the world, literally jump for joy at the chance to meet English speakers. Talk about invoking pride in your native tongue! That we could so cheerfully impact lives in just a few short days, and merely by teaching basic words and songs like "Heads, Shoulders, Knees, and Toes", allowed all of us to recognize how lucky we are and how easily we can help others. As onlookers, we saw the excitement in your children's eyes as they rose to the occasion after being put into these leadership roles. In fact, one teacher commented that our trip members' relationships with their students, after just two days, were mei li, or beautiful.
 We also explored our creative sides during our stint in Xi'an. We learned how to make dumplings and noodles, both of which turned out to be quite tasty. We then met a famous Chinese painter and paper cutter. None of us turned out to be quite the master of scissors, but we definitely painted a few frame-worthy pandas!  One evening on this stop, we tested everyone's daring side. We sent groups of trip members to compete in what you might call a "scavenger hunt for people". Each team returned in stitches, as they'd finally come to understand the significance of a language barrier. How on earth were they to videotape a person singing Sinatra's "New York, New York" when we can hardly apologize after bumping into someone?! By the way, the consensus to that question seemed to be: look for a European or an American.
Our people hunt was definitely one of our funny highlights, as trip members painstakingly searched high and low for break-dancers, redheads, and handlebar moustaches. On our last day in this city, our guide had time to show us her favorite local market. Haggling for souvenirs is definitely turning out to be one of our favorite challenges. Oh yeah – and to update you on our ever-refining palates, your children have, alas, tasted the most popular Chinese movie snack. Never mind popcorn – you should now tell others you're the proud parent of someone who has nibbled on chicken feet.
You're welcome! 
Until next time, Brad and Jami 
The Westcoast Blogger