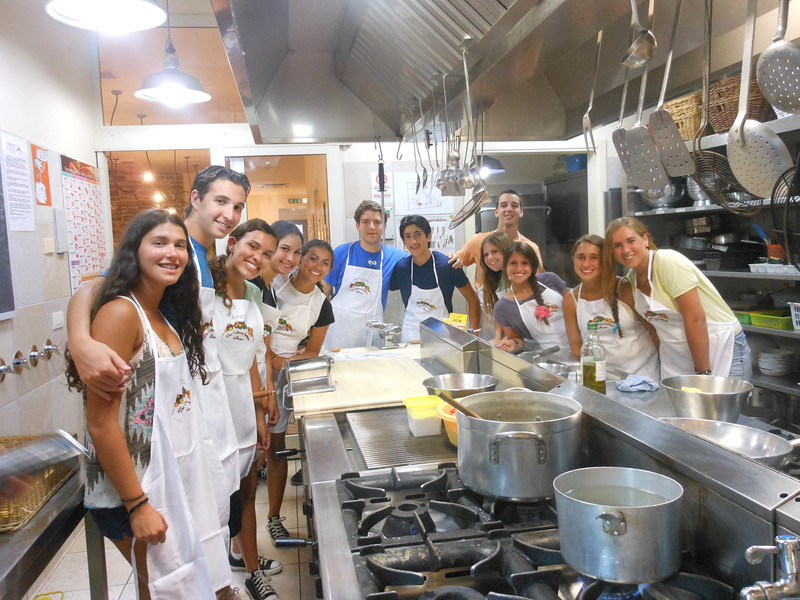 From Rome to Sorrento, we have been loving our time in Italy. After learning about the ancient world in school, it is refreshing to see all the history come alive right before our eyes. From the Vatican to the Coliseum, our tour guides, Mario and Irene, gave us an informational tour of the city of Rome. Did you know, that the Pantheon, which we also visited, is the only monument belonging to ancient Rome that is still intact? Did you also know that when it rains, there is a circular hole in the ceiling and it only rains down into the center of the structure? These are just some of the interesting facts we learned about that day.
​While in Rome, we also visited the Trevi Fountain and threw our coins in wishing for our return. However, a trip member favorite was visiting the catacombs. Rachel H. and Jamie both found it amazing how so many people were buried beneath and the stories behind it. It was unlike any other tour we had taken on this trip and it was certainly a memorable one. We also had a toga dinner party where we got to enjoy some songs from the staff. Our bus driver, Martin, even surprised us with his vocal abilities.
​Following our busy days in Rome, we were ready to relax in the beautiful town of Sorrento. But before we could get into full relaxation mode, we detoured for a quick pit stop in Pompeii. It was stunning to see what life was like nearly 2,000 years ago. Many trip members described it as a town frozen in time. The coolest part was seeing the bodies and original vases. However, on a hot day, nothing cools you down like a cold glass of lemonade. Luckily, Pompeii is known for their lemonade and each trip member thoroughly enjoyed their refreshing drink. After that, we got back on the road and headed to Sorrento. Erin had a great time exploring the town during free time and walking up and down the alleys. We got to take a day trip to Capri and explore the island for all it has to offer. Many of the trip members got authentic hand-made Italian shoes! Giorgia and Leigh both enjoyed the private boat ride and the opportunity to swim by the grottos. The water was so blue and warm and allowed all of the trip members to once again bond! That night we all stayed in and participated in the dating game as our night activity. Everyone was laughing and Briana L. enjoyed listening to each trip member's responses and the reactions when the bachelor or bachelorette turned around for the first time and saw their trip soul mate!
​Our last day in Sorrento, we journeyed to the beautiful town of Positano. Jake and some of the other trip members decided to roam through the entire town and ended up at the top at a famous restaurant. After all their hard work, they decided to give the restaurant a try. Each trip member said it was some of the best food (and views) they had ever had in their life. James and his friends chose to stay closer to sea level and walked along the streets going in and out of the shops.  Just as we all sat down at lunch talking about how the day couldn't get better, we had our first celebrity citing. NBA player, Shawn Marion was eating at the same restaurant as many of our trip members. He was extremely friendly and gladly posed for pictures. He even tweeted some of our trip members!
​Overall, the past few days have been such tremendous fun and filled with excitement. We are thrilled to experience all our last two stops have to offer but saddened that our trip is coming to a close. We definitely are making the most of our time left together!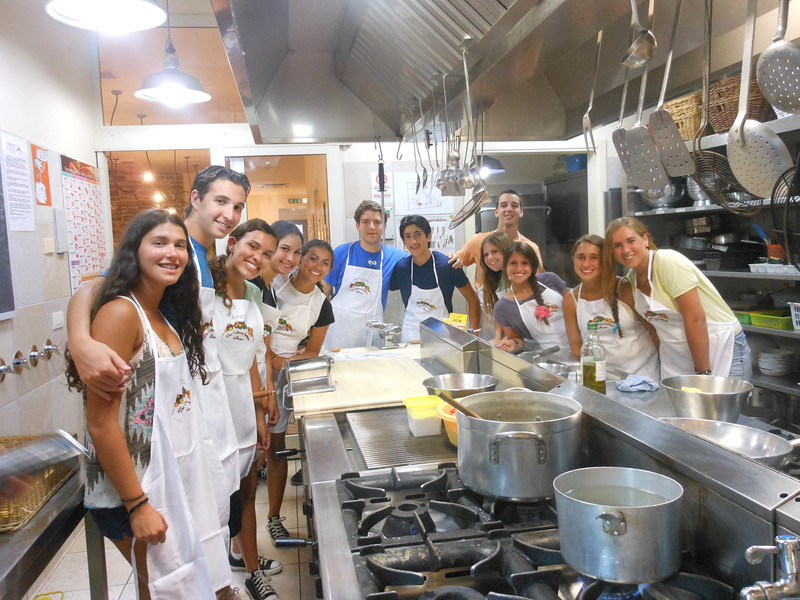 The Westcoast Blogger