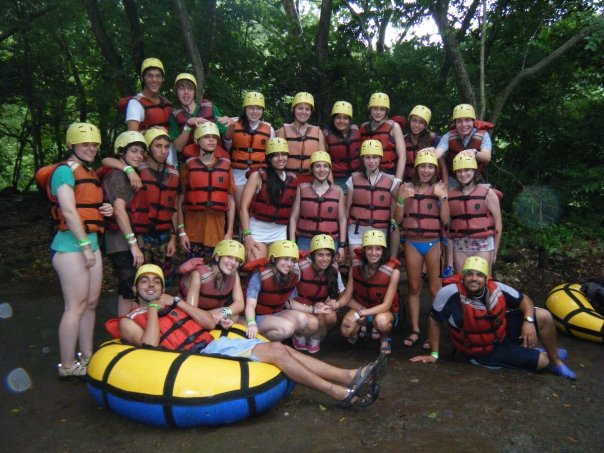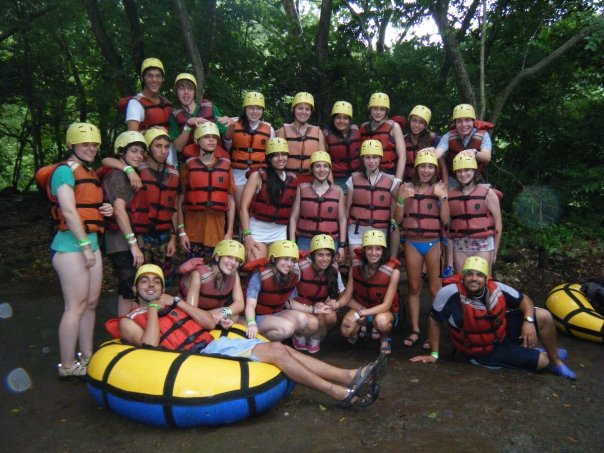 Hola!
After last night's inspirational presentation by Gail Nystrom, founder and Director of the Costa Rica Humanitarian Foundation, our group was ready to start our community service project. We arrived at the Humanitarian Foundation Sports Camp eager to share our donations of sports equipment, small toys and craft supplies and to learn about our tasks for the day. Katya, the camp coordinator prepared us for how excited the kids would be for "la piscina" (the pool!) and indeed it was only lunch that could get them out! Everyone bonded with a few special new friends and nobody could resist the Latino charm of little 3 ½ year old 'Carlitos'! At the end of the day we exchanged thank-you cards with the kids, though none were quite as artistic as Gabby's pop up card! Saying goodbye wasn't easy but we hope to see some of the same kids tomorrow in the home of 'La Carpio.'
La Carpio is a village of 34,000 of the most disadvantaged people in Costa Rica. Many of them are Nicaraguan immigrants who escaped the dictatorship in Nicaragua, traveled on foot to Costa Rica and made their homes in La Carpio, over the past 30 years.  They are friendly wonderful and appreciative people and little did we know at the time we all came down to Costa Rica, how inspirational their lives would be.
In the afternoon, keeping in the theme of our morning songs, we took a trip back to the 60's and made some psychadelic tie-dye clothes- photos to come!! After a quick rest we headed to Anoranzo's for dinner. The name 'Anoranzo' means 'to reminisce.' Why? Well, because the restaurant was a museum of antique treasures, from old cash registers to dentist chairs and everything in between. The view of the Central Valley was almost as good as the food. Rebecca also got an 'alarming' surprise as the first trip member to take a trip to the bathroom at Anoranzos! (Translation!? An alarm goes off in the restaurant when you open a trick door in the bathroom!)
The night closed with some rhythm as Meggie, our guide, taught us some salsa and meringue dances. Baila!!
As you read this it is only the 5th day but we feel we have done so much and are so excited to continue this journey – until next time!
The Costa Rica Community Service Gang
The Westcoast Blogger