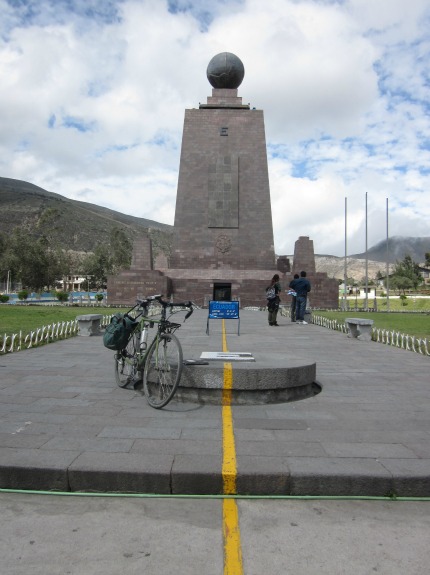 Hola family and friends,
The first few days have been nothing short of amazing. On our first day we went to "Mitad Del Mundo". That's the middle of the earth! While visiting, we learned about the indigenous culture and performed different experiments along the equator line. Paige, Natalie, Jon, Isaac, and Sam were able to balance an egg on a nail. After that we had lunch at a restaurant in the clouds, where some of us tried authentic Ecuadorian food. We then went to the old city of Quito: the architecture was beautiful and its history was fascinating. All of the girls got matching Ecuador bracelets when everyone got to shop in a really cool market.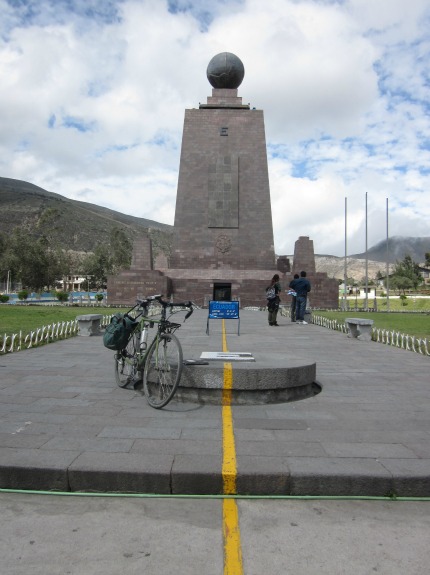 We then walked to dinner in the "Mariscal District" and got serenaded by a local musician.
Our first community service project was at the orphanage and it was very special. In the morning we helped in renovating the homes by sanding and preparing the walls for paint. Everyone was so passionate about what they were doing! We had an awesome lunch with the kids, followed by playing sports and making some arts and crafts together. Alye and Claudia played soccer with the kids for 2 hours. Rachel bonded with a little girl who made her a card that said "I love you". They were so welcoming and loving. After our two incredible days there, nobody wanted to say goodbye.
One evening after the orphanage, we went bowling and had some intense games! Ethan had 5 strikes and Joelle, who had a rough start, ended up with one of the highest scores!
The next day we hiked Cotopaxi Mountain at 16000 feet. It was challenging but everybody made it to the top! Robbie was the first to make it up there! It was well worth the hike as the view was outstanding. We took lots of pictures. When we reached the top we all had hot chocolate and relaxed. We even saw a fox!
We then checked into our next hotel in Latacunga. It's an awesome rustic lodge with the most amazing views of the mountains and it has horses, cows, and dogs. We sat around a huge bonfire and roasted marshmallows under the stars. It was a great night!
Our second community service project was spending the day at a home for the elderly. Grant and Jeremy spent some quality time with some of the residents, even polishing nails for some ladies! We also performed a variety show that highlighted our groups amazing talents including a fake sword fight, singing and dancing the cha-cha slide. We ended our day doing traditional Ecuadorian dances. It was a great day!
We have tons and tons of pictures of everyone, and are hoping to upload them as soon as possible. Please bear with us as we've been in areas with poor Wifi connection. We are having the time of our lives!
The Westcoast Blogger