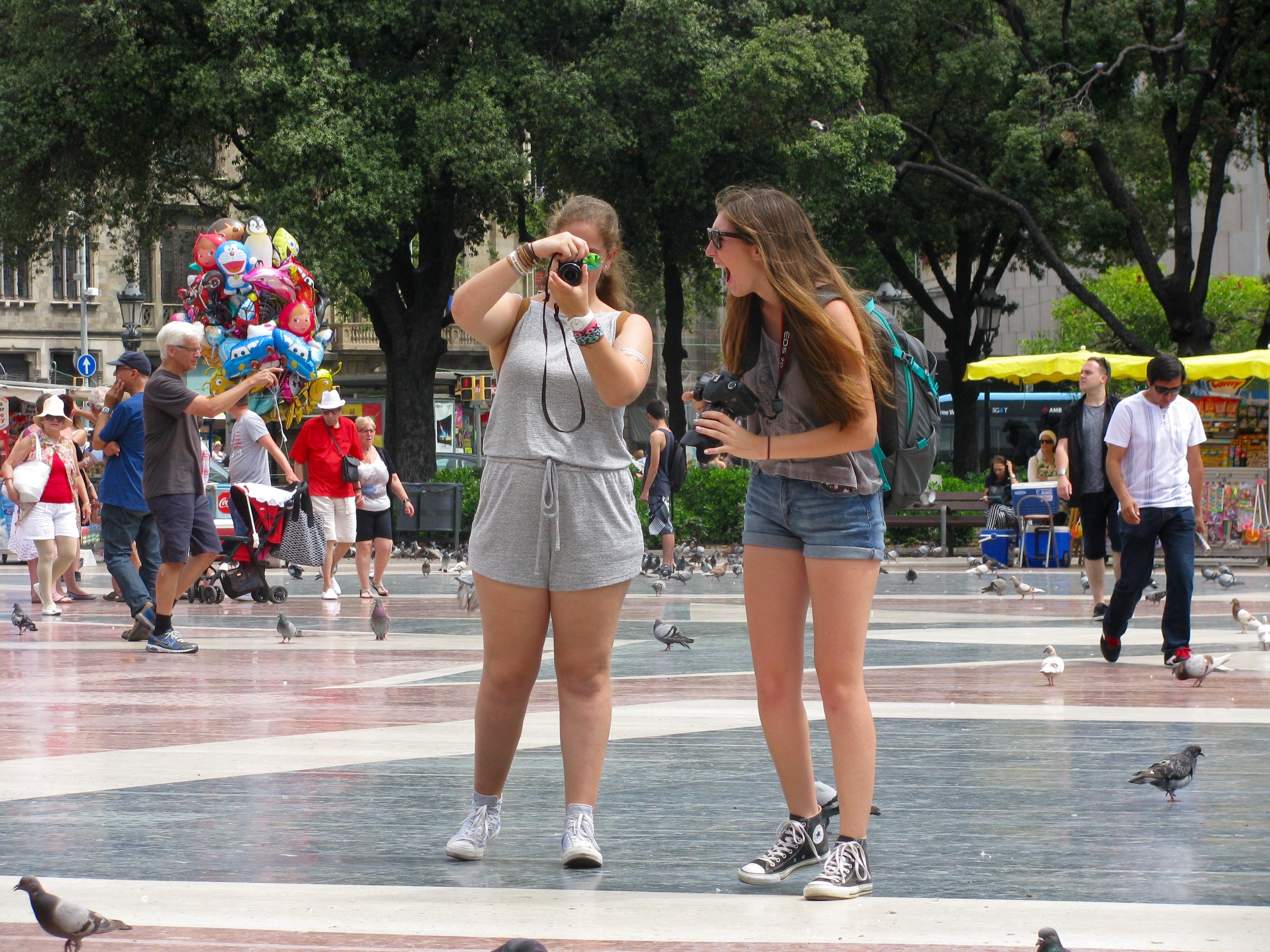 Our group arrived in the beautiful city of Barcelona in the early afternoon on Saturday. Since then, we have been involved in a whirlwind of exploring and adventure! On our first day after a quick lunch near our new home in the Residence (or the Rez as we've come to know it), we were able to explore the area.
Checking out our health club was especially exciting when we saw the incredible pool, workout area and huge selection of classes. So far, spinning, Zumba, and Pilates seem to be on everybody's list of things to do. After settling in and eating our first dinner in our home for the next few weeks, we were able to take some time to get to know our new Barcelona family. After a bit of bonding and sharing our hopes for our time in together, we were able to sleep soundly knowing that we had many future great times to look forward to while we study this summer.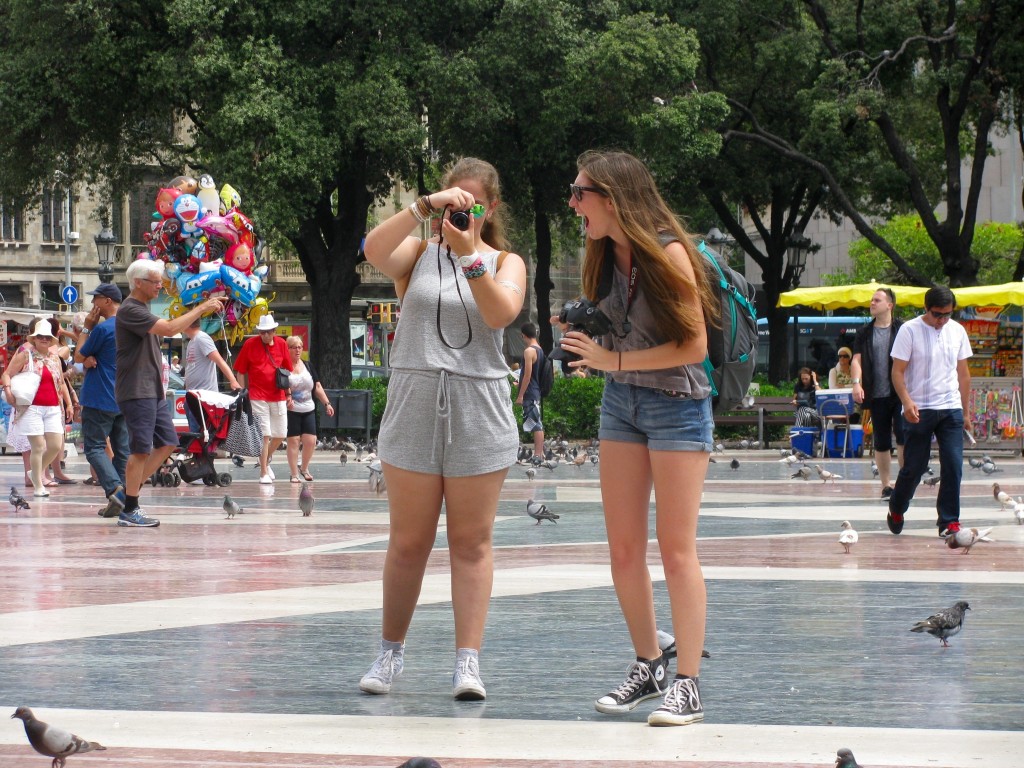 The next day, we were ready to roll through the city (literally) as we partook in a 6-mile guided bike tour. As a group, we saw spectacular views of Barcelonetta Beach and got to know some of the famous architectural structures around the city. It was a great activity as we got some amazing pictures and were able to make some great memories with new friends along the way.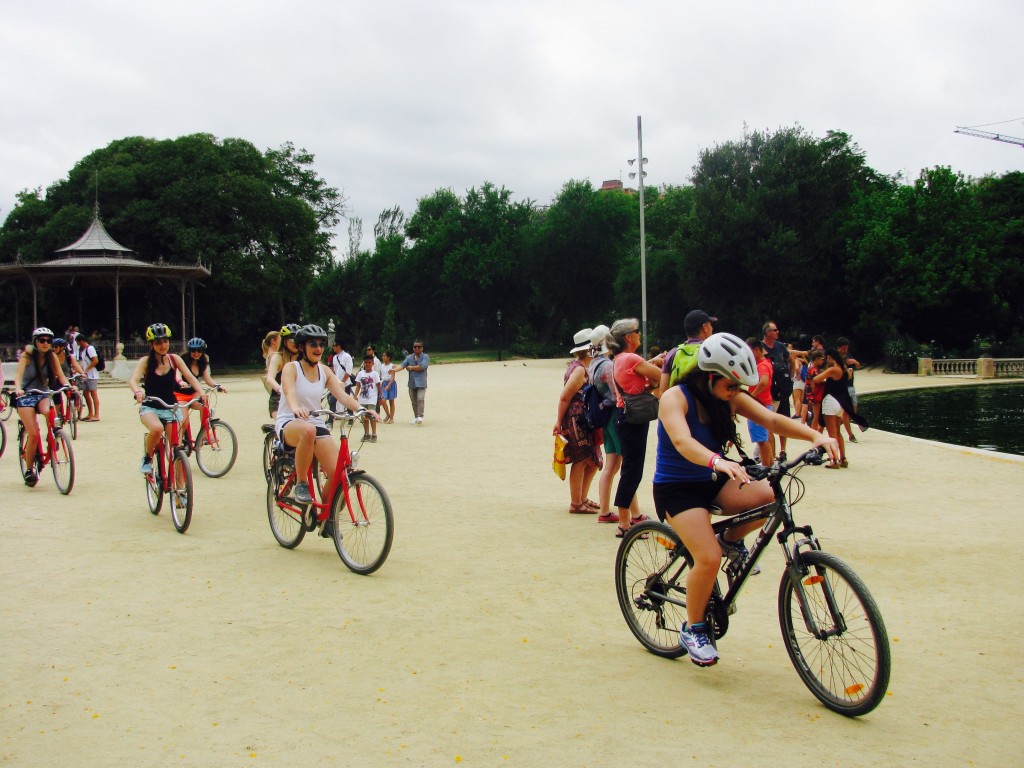 On Monday, we woke up listening to our favorite playlist of American music to celebrate Fourth of July. We began our journey to school by learning how to use the metro, which has been really helpful when we travel around the city. We've already got the hang of it! We traveled on the metro and through Plaza Cataluña in order to head to our first day of classes. We made our way to Spanish, business, cooking, and photography and accomplished a lot on our first day. This was definitely not a typical day of school, and we were all pleasantly surprised by how interactive our classes were. Some of us were even able to explore the world famous Boqueria market and enjoyed various meats and cheeses.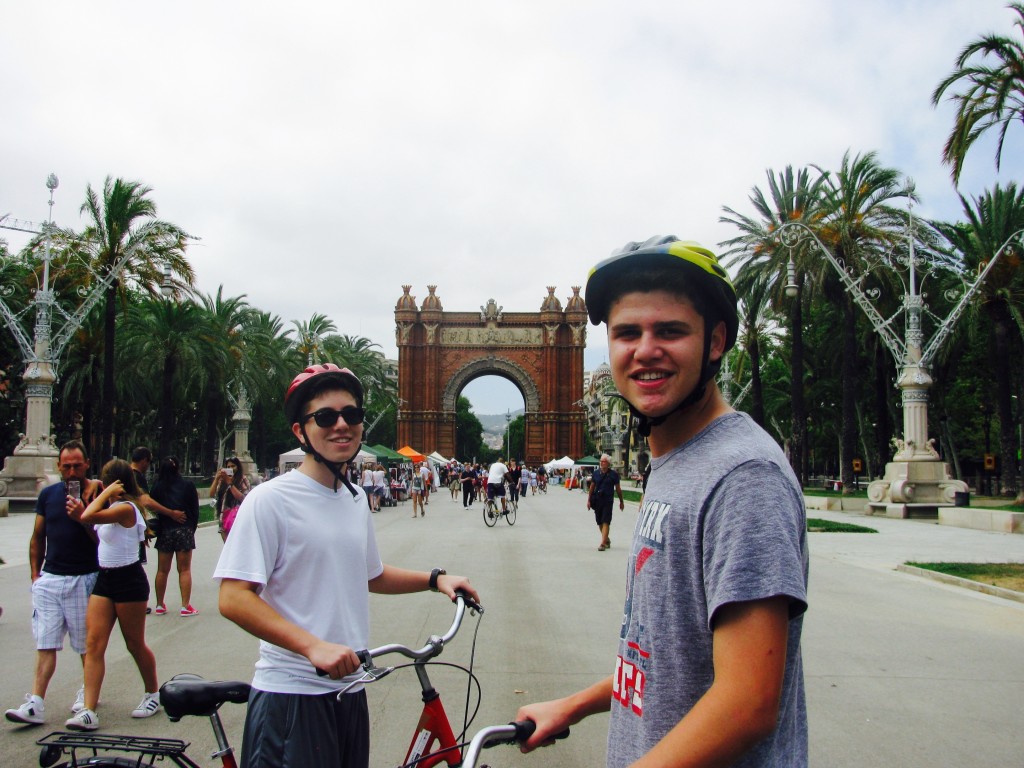 After class, we explored the Plaza and ate some lunch before we made our way to our afternoon electives. Our first day of classes and electives was a whirlwind and we were able to slow it down a bit by exploring Las Ramblas during Student's Choice time. We were able to top it all off with a delicious, traditional tapas group dinner. ¡Que delicioso! We ended the day with an amazing nighttime guided tour of the Gothic Quarter of Barcelona where we learned some of the amazing history of our summer home – Barcelona. It's hard to believe that we have only been living in Barcelona for 4 days, as it has quickly become a second home. We have already had so many adventures together and are looking forward to sharing the future ones together.
¡Hasta luego!
The Westcoast Blogger
For more experiences like this, join our 21-day or 28-day trips to Barcelona with our summer spanish language programs for high school students.