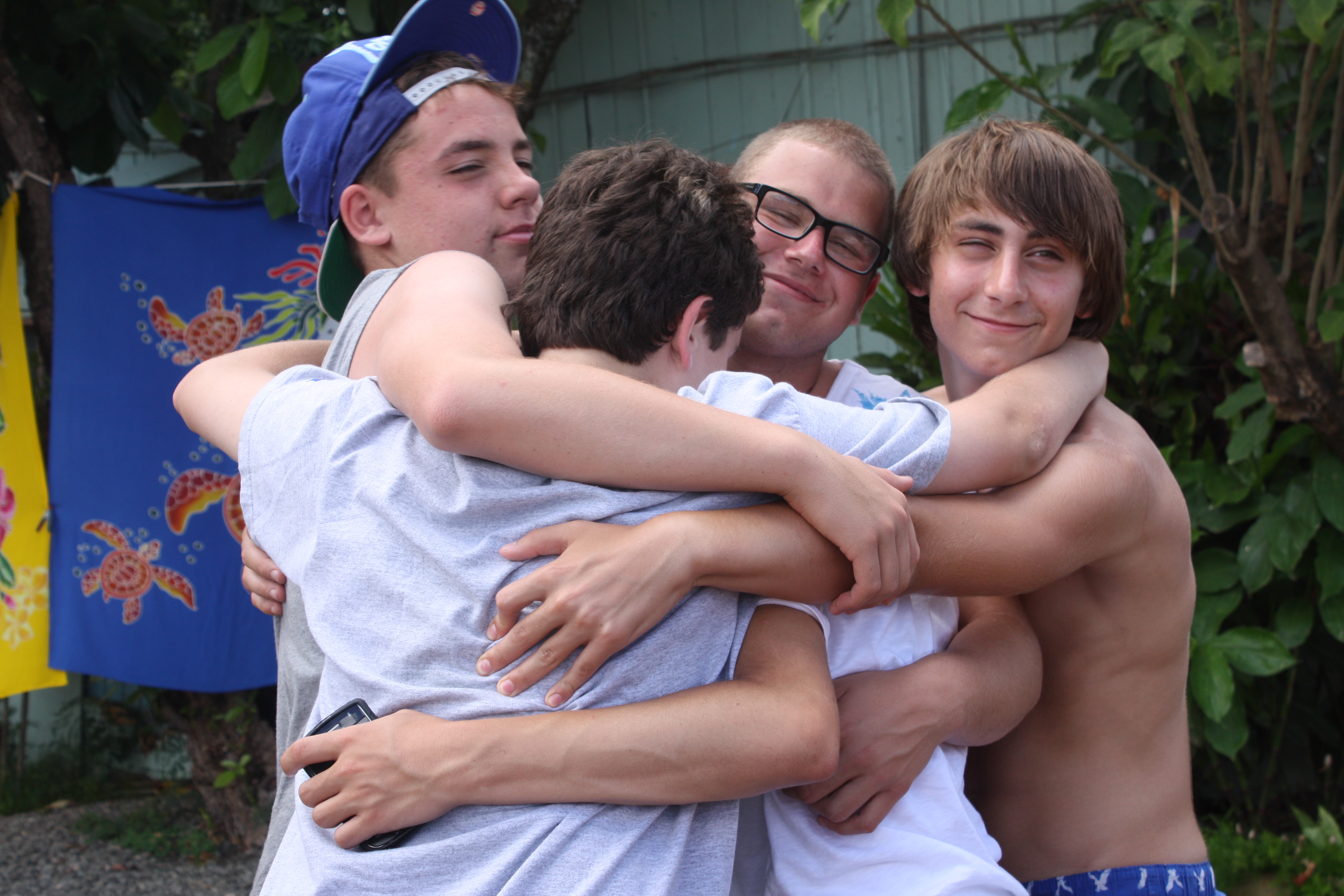 Aloha parents!
Here we are in Maui on Day 15! We're past the half way point of our trip, but still have high energy and are having a blast!
But before flying to Maui, we had one last day of community service on Oahu. For that last day, we made a visit out to the east side of the island to help with the Habitat for Humanity build that we had worked on the previous week. The house that we had helped demolish was now completely gone, and our group members were put to work digging the holes that would hold the foundation of the new house. Molly, Sarah, and Janey worked hard together using a spade shovel and a pick to break up the ground so that other volunteers could start to shovel the earth away. We shoveled over 30 giant holes that day!
We arrived in Maui and were greeted by the ever-shining Hawaiian sun, beautiful palm trees and a warm Maui breeze. Since arriving here, we've visited a beach close to our hotel, and had a full day at the Maui Boys and Girls club. The club works with about 100 kids aged 5 to around 18. Yesterday, our trip members worked all day with the kids, playing baseball, Star Wars, Simon Says, and doing arts and crafts. Eric, Tyler, Jonah, Jacob, and Ethan Sc. all played a game of baseball with about 30 Boys and Girls kids. Taylor entered a dance contest with one of the youngest Boys and Girls club members, and put on a good show! And Jonah led a long game of Simon Says for a large group of kids!
In the afternoon, Anna, Jordyn, and Ethan Se. worked with some kids to color two large posters in preparation for a craft called Scratch Art. We have two more days of volunteering at the Boys and Girls Club, and then we'll enjoy a kayaking adventure this weekend! We hope see some ocean wildlife on our kayak trip!
Wish you were here!
Kevin & Christine and the crew
The Westcoast Blogger