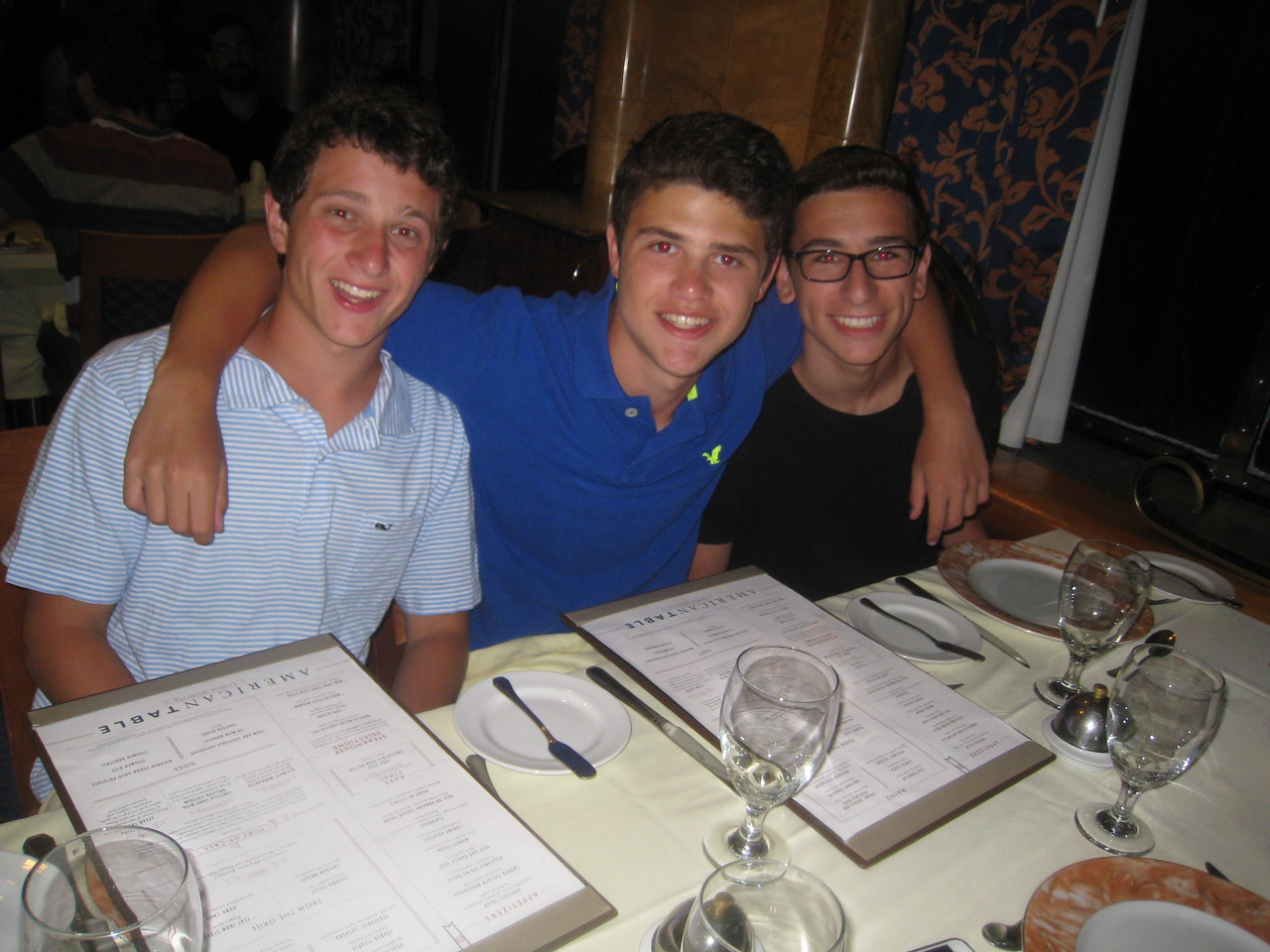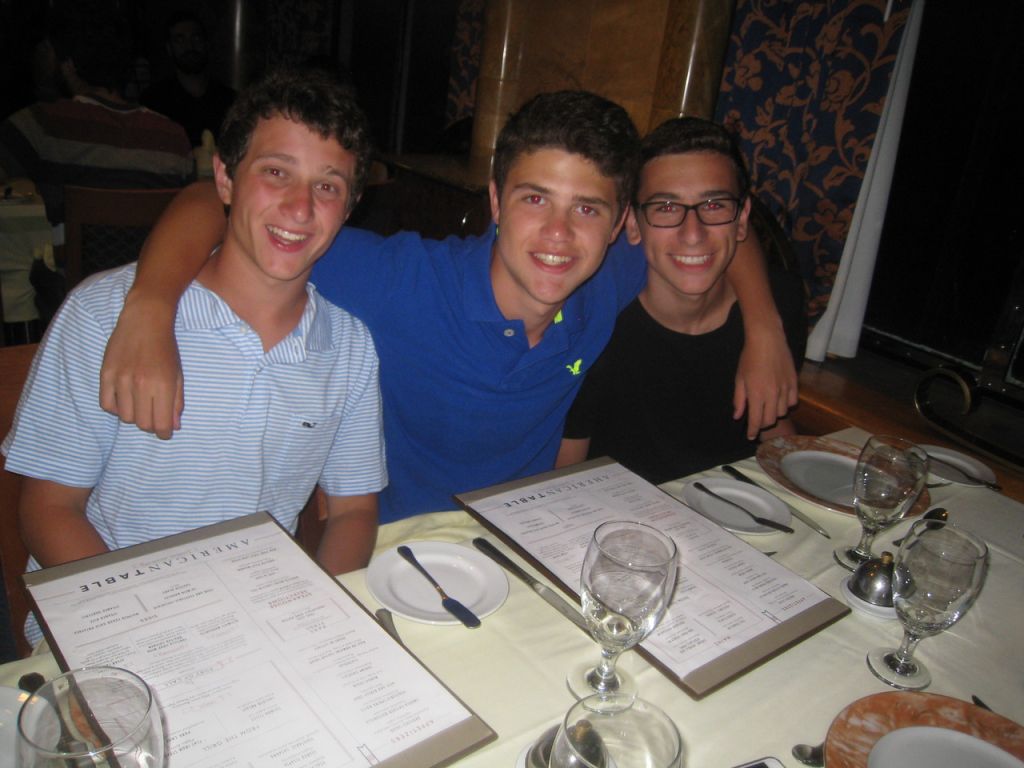 Dear family and friends of the American Voyageur,
Now in our final week of the trip we've been sure to keep things exciting! We began our stay in Vegas by visiting The Strip. While walking we paid a visit to the Venetian along with the water show at the Bellagio. Once the sight seeing was completed we arrived at the Monte Carlo for two luxurious nights.
Day 34 was jam packed as we began with a visit to the Stratosphere where taking the elevator up was an experience. We then visited the Forum Shops where Ryan and Reed were lucky enough to meet Dick Butkus (a previous Chicago Bears football player)! We also spent some time enjoying the Monte Carlo facilities. The night wasn't over yet as we went on the scream-inducing New York New York roller coaster! Brandon and Ben W. loved it so much they went back for a second ride. To cap off the night, we paid a visit to Hershey's Chocolate World, M&M World as well as Coca Cola World.
Day 35 began with a hike in Zion where Veronica and Abbey killed it as they led the group towards the emerald pool and waterfall. Afterwards we went for a unique dinner at Chuckwagon Cookouts (a.k.a. Little Hollywood due to its use for filming Westerns).  On our way to Bryce Canyon and our last camping stop, we took the opportunity to introduce a competition splitting the group into 2 teams! Sophie and Bennett captained Team America, while Emily and Brandon captained Team Arctic Bears. We gave the Trip Members time to prepare their songs and staff roast before eating some campfire banana boats.
Day 36 started with a hike in Bryce Canyon where we did the Queen's Garden trail followed by a quick loop of the Navajo trail. Once back at the campsite we had time for a full day of competition! Some of the most intense games included the Apache Relay race, a match of kickball played by the girls as well as football played by the boys. At the end of the day, after adding up all the points the two teams were tied 3-3 and so a tie break was needed. Each group was given time to create a song and dance and after much deliberation Team America came out on top!
Yesterday (day 37) was yet another active hiking day as we descended and then climbed a good portion of the Grand Canyon. The past 3 days of hikes and camping were great and we welcomed our arrival at the hotel in Flagstaff.   We head to Sedona today and cannot believe our journey is almost finished.
We will update you again in a day or two.
– The Westcoast Blogger