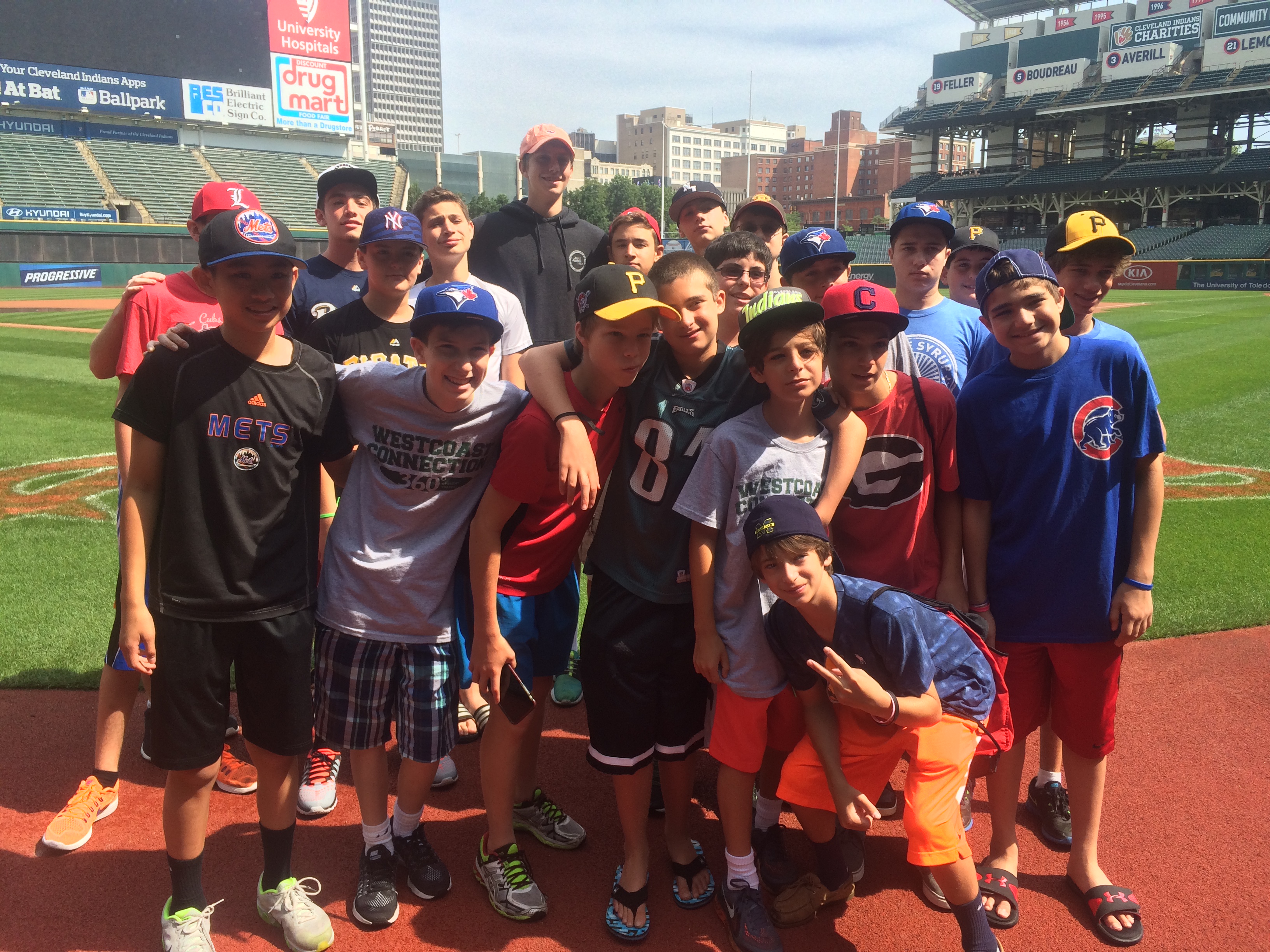 Dear Friends and Family of Major League Madness,
With baseball games coming to a halt over the last few days due to the all-star break, Major League Madness shifted to some non-baseball activities in Ohio. Although baseball remained a constant theme throughout the break, we were able to explore different sports and activities. Cleveland is home to the Rock and Roll Hall of Fame and this felt like the perfect place to begin our hiatus. Andy was eager to explore the museum due to his musical tastes, whereas other trip members were excited to scavenge the various exhibits for answers to our color war scavenger hunt. Ross and Noah in particular got creative with their answers while learning about an array of artists. Later in the day we had some time to relax at the hotel and watch the Home Run Derby with friends. Trip members gathered in groups to watch the festivities while others worked out in the hotel gym, following Ryan's lead.
The following morning we made our way to Canton, home of the Pro Football Hall of Fame. The exhibits were both educational and interactive as the group was able to learn about records while also trying on football gear and comparing their bodies to those of football superstars. Some of the boys played football outside on the Hall of Fame field and Derek shone with his athleticism, making great catch after great catch. Later that night we brought the focus back to baseball when we watched the all-star game at a restaurant arcade. Daniel and staff Jeremy celebrated their birthdays with a surprise cake, Jonnie and Jake rooted vehemently for their beloved Nationals, and Dylan put up the highest score of the night in the classic game of skee-ball, earning bonus points for his color war squad. Safe to say everyone had a great time and some tough choices were made when exchanging tickets for prizes.
After a good night's sleep we drove down to Cedar Point amusement park, often considered the best in North America. The weather was absolutely perfect for a day at the park and everyone enjoyed themselves regardless of their penchant for roller coasters. One group, consisting of Brad, Kevin, Jack T., Jordan, and Ryan ventured around the park and conquered the scariest, most daunting attractions. Others focused their attention on the tame rides and park games, with Aidan and Jack T. winning goofy hats after fooling park employees in a "Guess My Age" game.
Our tour around Ohio came to an end in Toledo, where we were able to mix in a few activities and watch a minor league baseball game. We played laser tag in the afternoon, where Sean and Caeden absolutely dominated the competition. Sean was a tactical genius and Caeden used his stature to sneak up on the enemy. Both players led their team to victory, also impacting the color war standings. After tabulating the scores for all teams, consisting of bus games, scavenger hunts, and other activities, the Red team was victorious. As a result, Team Taylor Teagarden will get a chance to hang with the staff members and enjoy a special treat this weekend. At the ballgame that night, the attendance was lower than usual. As a result of this, players were much more approachable and as such many kids were able to actually converse and get to joke around with players before the game (and get signatures, naturally). Sean Brody won a competition earlier in the week and as such was graced with the opportunity to throw out the first pitch of the ballgame. The whole group cheered him on as her delivered the ball to the catcher in front of over a thousand people in attendance. What an unbelievable moment!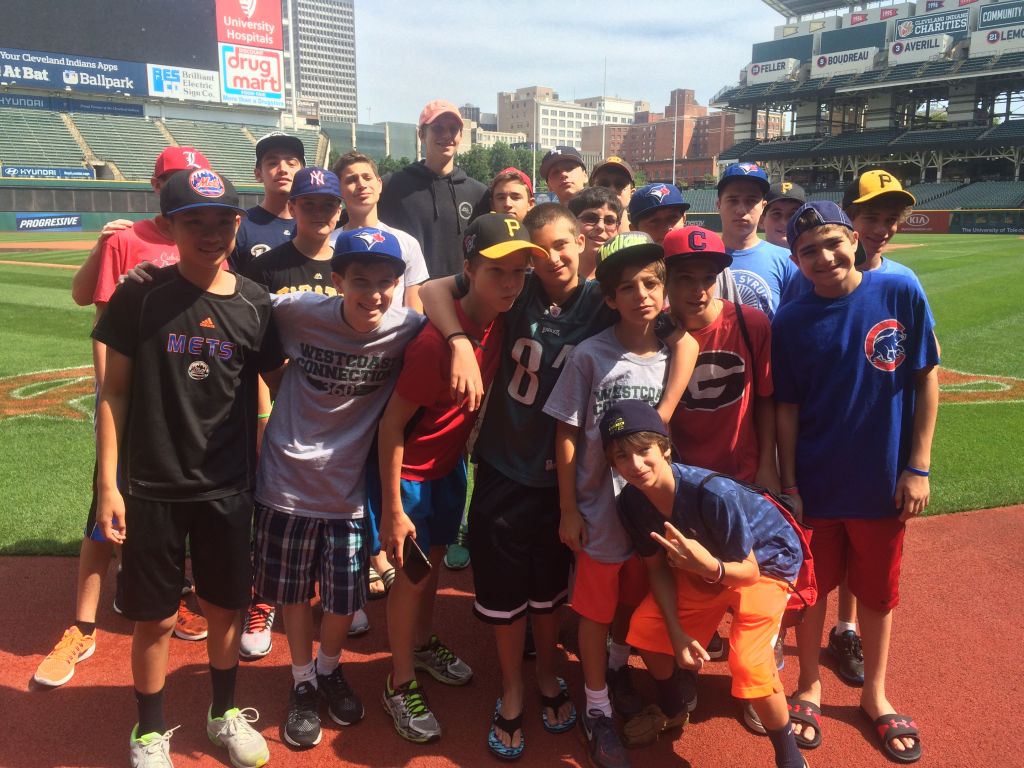 We have arrived safely in Detroit and look forward to finishing the first portion of our journey together with Cincinnati looming. The time has flown by ever so quickly but that can only mean great things! We look forward to another update at the weekends end.
The Westcoast Blogger
Are you a fan of the sport? Enjoy this amazing baseball tour experience through America's eastern, midwestern or both with Westcoast Connection.