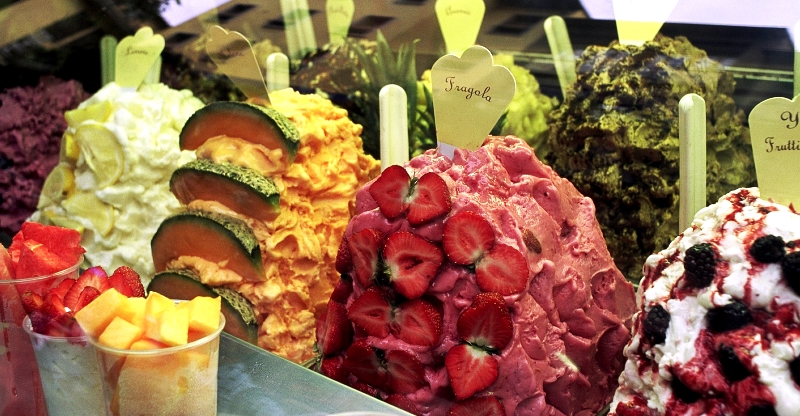 As the Northeast prepares for a snowstorm and snow is on everyones mind, why not think about something else that is cold … Italian Gelato!
Gelato, in essence, is Italian ice cream. In fact, gelato in Italian means "frozen", but it is basically used to indicate  Italian ice cream. It is made with many of the same ingredients as traditional ice cream including milk, cream, sugar, and flavorings including fruit and nuts but has a lower fat content and a higher sugar content. Where as ice cream is made from cream, gelato is made from milk or water. Gelato also contains a high amount of protein and vitamins, especially when it is made with milk, nuts and fruit.
Unlike commercial ice cream which is frozen in a continuous assembly line freezer, gelato is frozen very quickly in individual small batches. The batch freezer adds air into the mix as it freezes resulting in a denser product with more intense flavor. Because of the freshness, gelato only holds its flavor and texture for several days.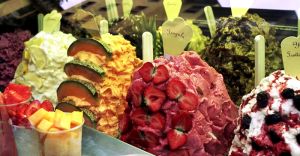 The history of gelato dates back to the 16th century. Some stories say that gelato originated in ancient Egypt and Rome and was made from the ice and snow brought down from mountain tops. Many agree that the most recent gelato appeared in Florence. Bernardo Buontalenti, in 1565, presented the recipe and his innovative refrigerating techniques to Caterina de' Medici. She in turn brought the novelty to France, where in 1686 the Sicilian fisherman Francesco Procopio dei Coltelli perfectioned the first ice cream machine. Popularity skyrocketed in when the first mobile ice cream cart was developed.
The last time I was in Italy, I enjoyed scoop after scoop of stracciatella (the equivalent of chocolate chip ice cream). Hands down, the best cone I ate was in Florence at Vivoli's.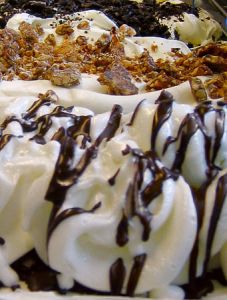 Craving gelato? Join us on our European Escape, European Discovery, European Experience, Backpack Italy, or Backpack Europe programs this summer.
And for those of you shoveling snow today and tomorrow, as you sip your hot chocolate close your eyes and imagine a cold gelato on a hot summer night in Italy!
The Westcoast Blogger