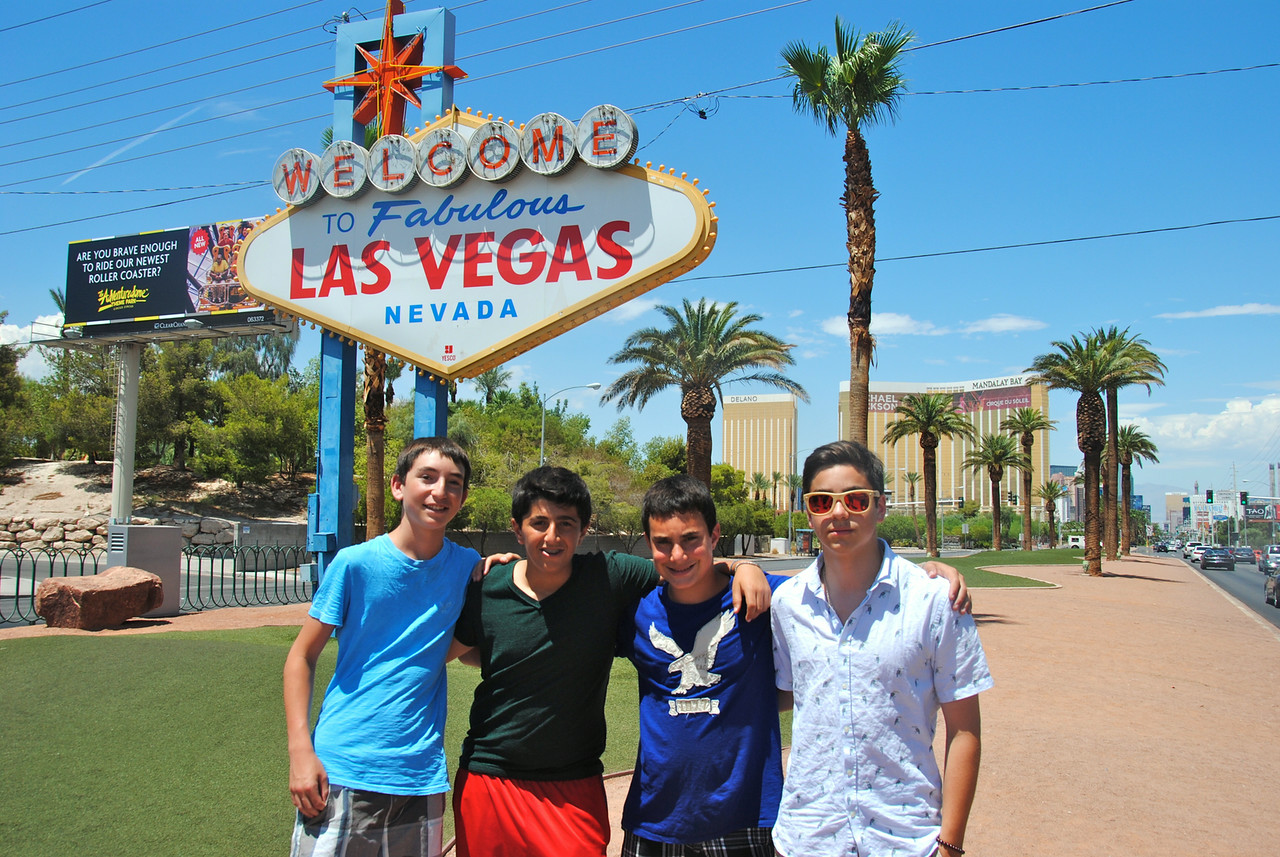 Dear Adventurer Parents,
We left sunny San Diego excited for the desert and Las Vegas, Nevada. We arrived at the Monte Carlo hotel, settled in, and straight away took  advantage of their facilities. With thumping music in the background, Gen S, Jen M and Sydney B decided to relax and float on down the lazy river while Aiyana, Mia, Talia, Toni, Sabrina and Lauren H cooled themselves off by jumping into the pool.
After a few hours in the sun and a nice Italian dinner, trip members were able to check out the shops and painted skies in the Venetian Hotel. Austin L. Matt S. and Richard C. thought that the concept of having a gondola within the hotel was very fun to see. Meanwhile, Louis P. was so excited to have found a neat sport memorabilia shop where he found an authentic Super Bowl ticket of his favorite football team. After the Venetian, we walked over to the Bellagio Hotel where we were able to catch the well-known fountain music and light show that Zach S, Emmy Z, Harry M, Isaac C, Rebecca F, and Jess A. thought to be very entertaining and intriguing.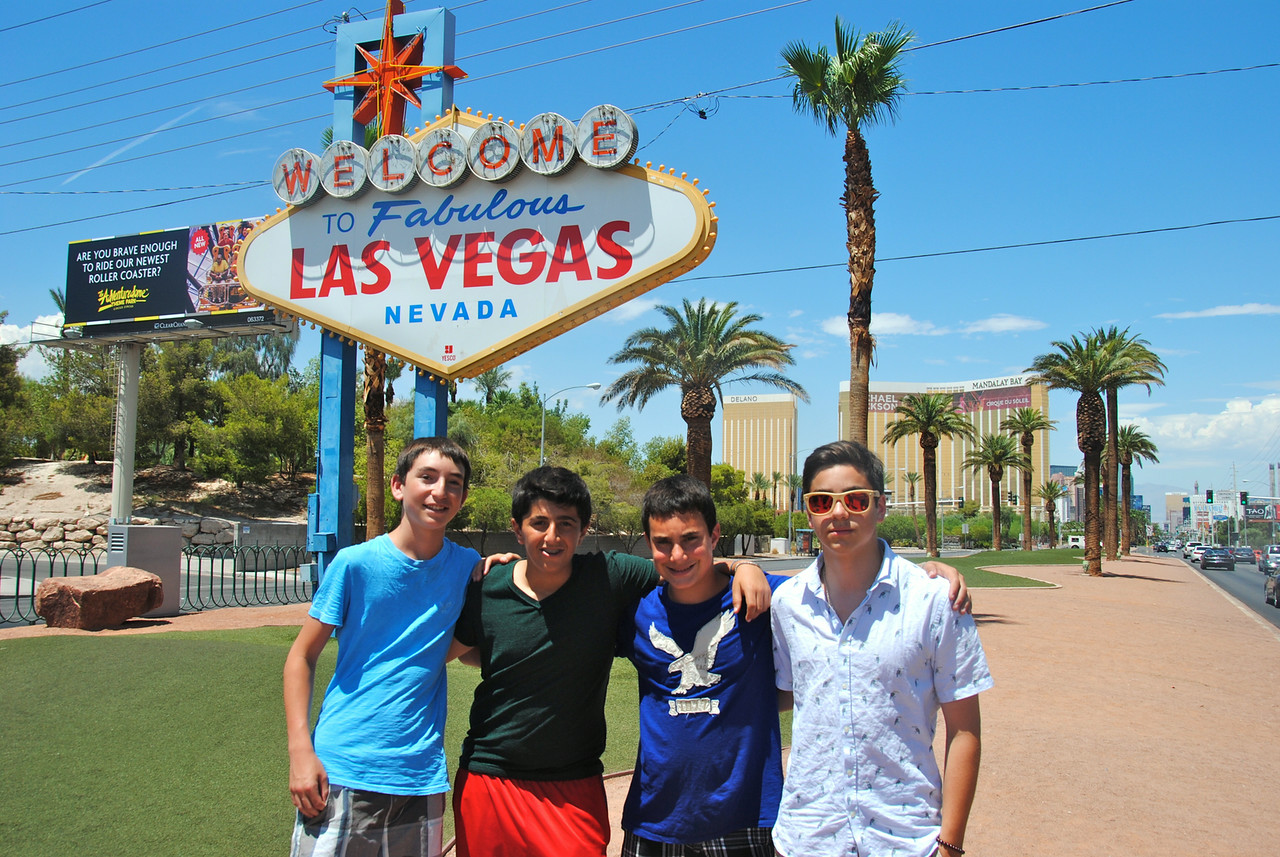 On day 33 the trip went high above Las Vegas on the Stratosphere. Shayne T.L., Shauna M, Julie S and Issie S. enjoyed the Big Shot, a thrilling roller coaster atop the tower. Following the wide view of Las Vegas and the desert, we spent the evening in the New York, New York Hotel. Jared B, Melissa B, Zach K, Zach B, Eden G and Hannah M. went on the indoor-outdoor, loop-dee-loop roller coaster within the hotel. Meanwhile, Justin Y. and Louis-Alexandre took advantage of the many games and prizes in the arcade.
Las Vegas was a blast and the Adventurer is looking forward to Bryce Canyon, Utah. A lot more is in store the final push of our long and memorable adventure.
Until next time,
The Westcoast Blogger