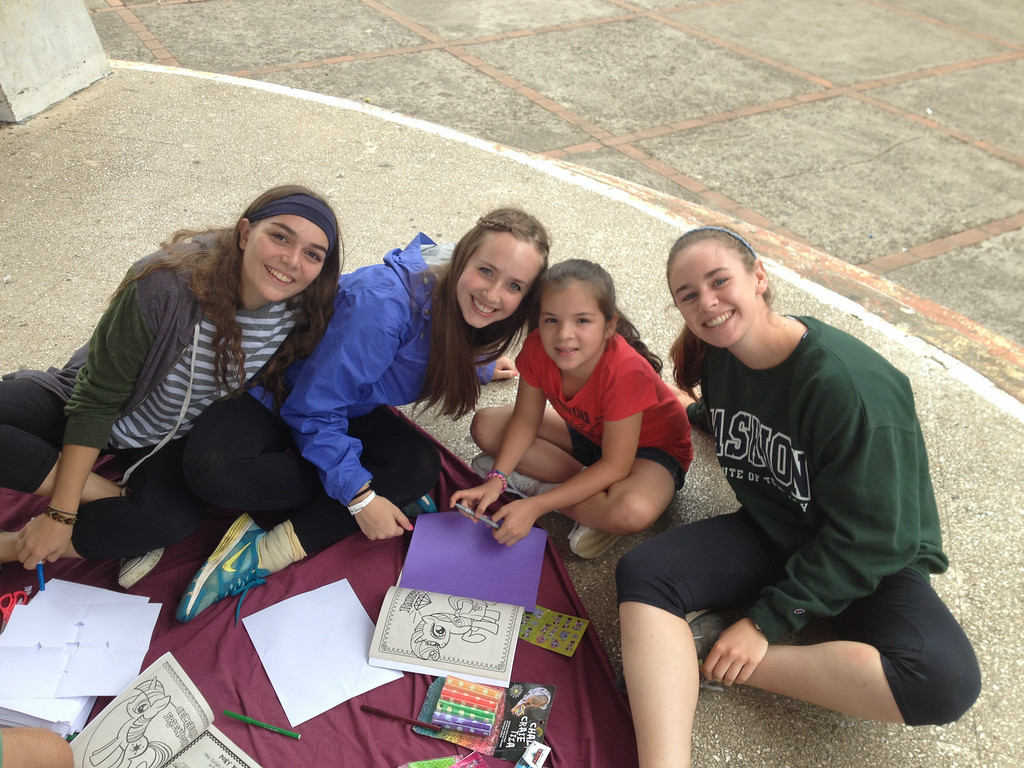 Hola amigos!
We are back in the Central Valley! A couple of nights ago, we said goodbye to four very loved members of the crew! Ali, Remi, Brett, and Cole spent their last day souvenir shopping and snacking in La Fortuna, and then participating in a hilarious night of Minute To Win It! We laughed uncontrollably as Cole tried to fan a tissue fish across the room, as Ali and Piper tried to pop balloons between them. Remi proved her impeccable aim, and Brett used a straw to blow cups off the table. It was an emotional farewell, but we know the bonds made will last for a long time to come!
For the rest of us, we were lucky enough to have the founder of the Costa Rican Humanitarian Foundation, an incredibly inspirational lady named Gail, come to the hotel and share with us her story.  Everyone was touched by her positive outlook and dedication to helping those in need. Following her introduction, we were all eager to start a new stage of community service. The next day, we travelled to Puriscal to bring a little fun to the children of the community, many of whom seldom get the opportunity to interact with new people and just be kids. We set up stations in a park that offered arts and crafts, soccer, skipping rope, and reading. We definitely made use of Allison and Laura's Spanish skills as they did a lot of translating. Emma bonded with many kids by surprising them with play spiders!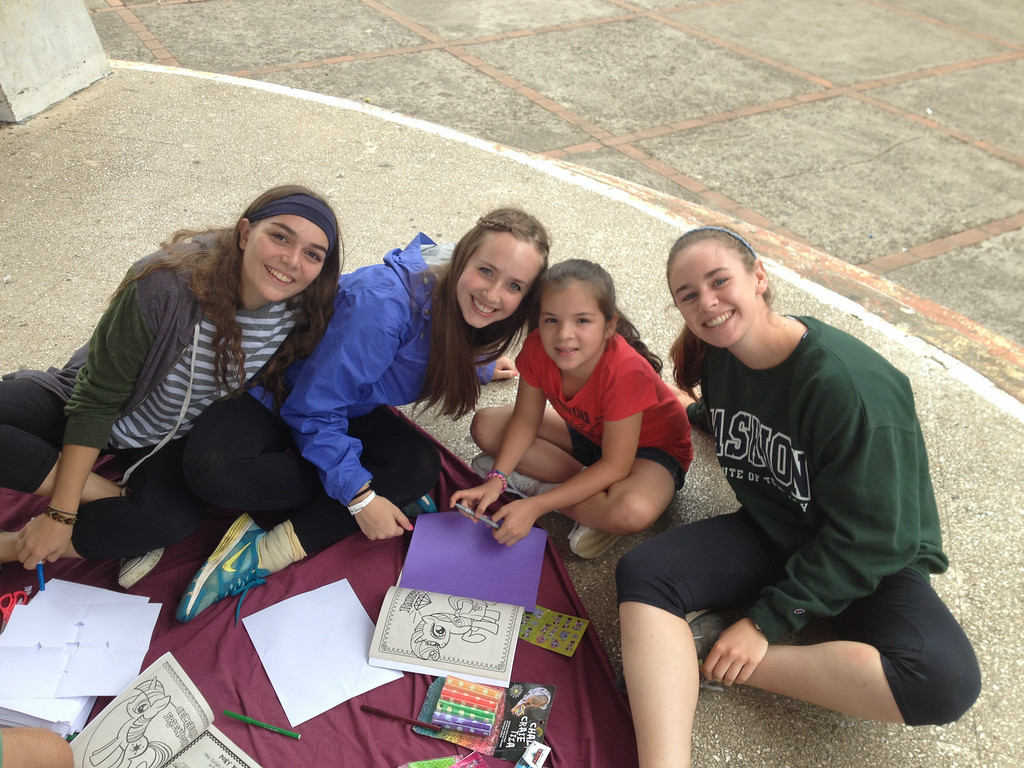 The next day, we returned to Puriscal to continue our work in the park and to help fix up the nursery school. Isabelle and Eric designed an AMAZING Finding Nemo mural and, together with the help of Georgia, Madison and Piper, spent hours meticulously painting every detail. Laura, Michaela, Allison, and Emma got to unpack, organize, and decorate the school's new library.
One evening, we had a Latin dance instructor come to our hotel and teach us the salsa, meringue, and the cha-cha-cha. There was a LOT of hip shaking and spinning – the girls were all naturals! Emma came up with some original moves to help us warm up, it worked!
On our third day, we travelled to La Carpio, sadly, one of the poorest communities in the country. Coming face to face with such extreme poverty was an eye-opening experience for all of us. We helped carry the materials through the town to build a wall for an elderly couple whose house didn't have one.  We then played and read to children in the nursery. We got to teach them a few English words and we really enjoyed their enthusiasm and willingness to learn. Working in this town and interacting with its people, who have so much dignity in the face of such hardship, made us reflect on our own lives and how lucky we are. Gail's dedication to the cause inspired us and made us realize how much potential we have to give back and make the world a better place.
The next day, we recharged with a trip to Café Britt – the headquarters of Costa Rica's famous coffee company. They took us through the steps of the coffee process and Isabelle even volunteered to be a part of the show. We all left with hands full of coffee and souvenirs and now consider ourselves connoisseurs!
That same evening, we got to play mini golf and everyone got really competitive with many hole in ones! Talking about being competitive, another round of Gotcha has named a new victor – Laura! Piper made it to the final two but ultimately lost. We immediately started a new game and people are bringing their A-game. Within two days, we've eliminated half our players. You will be updated with the finalists of this last round before we end the final stretch of what has been and amazing three weeks in Costa Rica!
Until next time,
The Westcoast Blogger