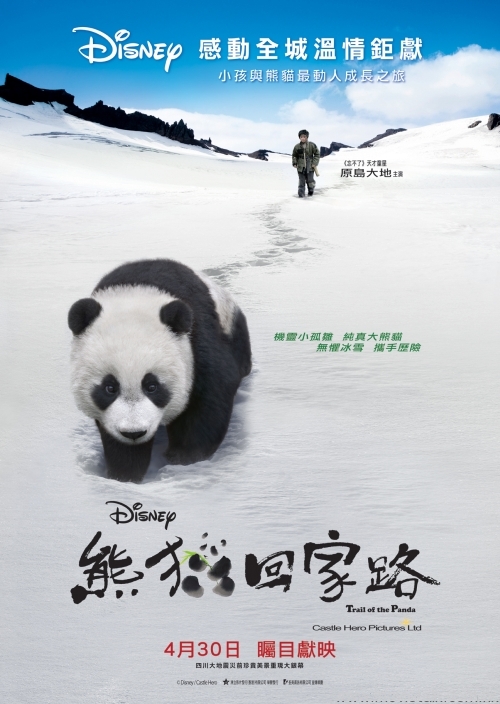 Last year, Disney made a movie last year called Trail of the Panda. It's about an orphan boy, Lu, who finds a lost panda cub. Lu carries the panda on a journey to help it find its mother.
The movie is filed entirely in the Sichuan province, one of the places our China: Ancient Empires to Modern Wonder program visits on its amazing 25 day journey.
According to director Yu Zhong, "Pandas are national treasures." The film crew often had difficulties capturing the perfect shot as frequently, "the cameras and lights were all set but then it was time for the pandas to eat, rest or take a shower … they love as much to play as to sleep, so we had to follow their schedule."
Lu recalls a difficult scene to film where they were trying to get a shot of one of the pandas, Pang Pang sleeping in the sun. As soon as the weather warmed up, Pang Pang wanted to play. As soon as Pang Pang fell asleep and the crews moved the set, the panda woke up and started to play again. The few times the panda feel asleep on the set, it was cloudy or rainy, not sunny. It took 10 days to film the scene.
In another scene, Pang Pang was supposed to kiss Lu.  To seal the kiss, they wiped some honey on Lu's cheek to entice Pang Pang.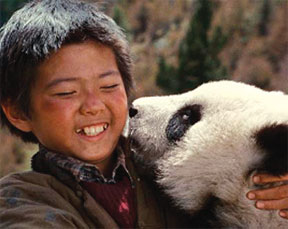 This area of China is absolutely gorgeous. Furthermore, the pandas are absolutely amazing animals. See the Sichuan province and interact with pandas this summer on our China: Ancient Empires to Modern Wonder program.