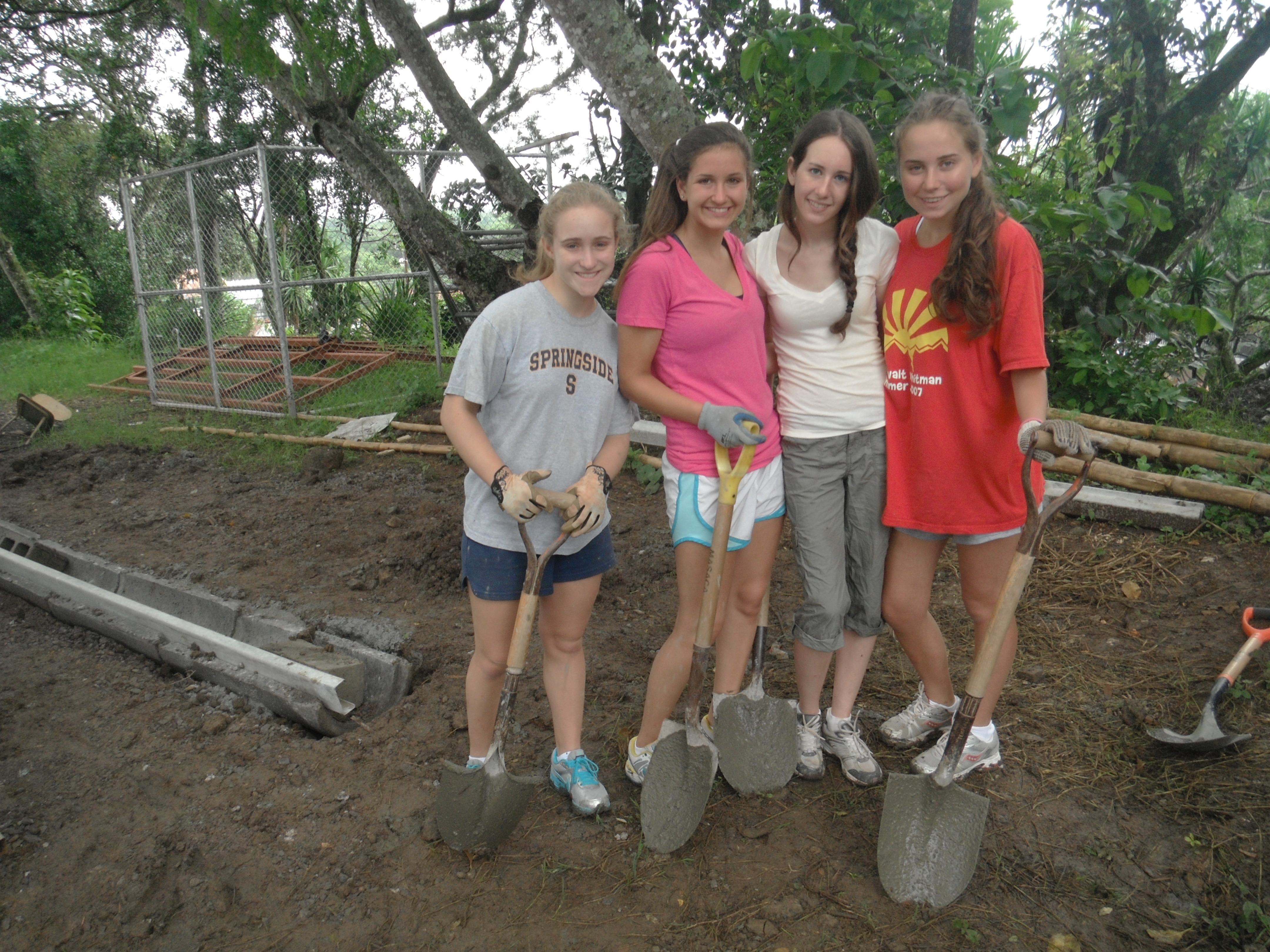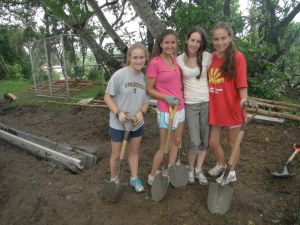 Hola,
Our group arrived in Central Valley, ready for our upcoming days of community service with
the Costa Rican Humanitarian Foundation (CRHF). As we received an introduction to
the foundation, the group found themselves extremely curious and emotional.
Our first project was at a day camp with children from La Carpio, a poverty stricken shanty town.
Courtney and Ben were among the firsts to greet the children with open arms. Molly and
Abby enjoyed learning Spanish from the children and teaching them English. Britt and
Gabby spent time swimming with the kids, knowing that these children do not usually
have an opportunity to play in a large clean pool. As the group recognized how much the
children appreciated a good meal, Tarek ensured that all of the children had more than
one serving of food. While we did not want to say goodbye to the kids, we knew we
would be seeing them again.
We returned to the camp two days later with many of the same children. Once again, the group enjoyed their time with the kids. Ethan and Sabrina
began a game of pato, pato, ganso (duck, duck, goose), while Greg kept others occupied playing tag. Another CRHF project of ours was to help build an English classroom at La Escuela Brazil Moro. Eric and Matt mixed and laid cement for a walkway, while Chloe and Carl
plastered walls. Oscar and Sydney helped clean up a part of the land that was full of garbage and debris.
With a day off from service, we went on a tour of Café Britt. As we learned about the coffee industry in Costa Rica, Becca volunteered to be the coffee tester for the group during the tour and presentation. The group then prepared for a night of karaoke. After an opening act by all of the boys to "I Want It That Way" by the Backstreet Boys, Jack and Emma sang and danced to some of their favorite songs. Nikki and Dana sang "Defying
Gravity" from the Wicked soundtrack and got the entire group involved. It was an amazing night!
Until next time!
The Westcoast Blogger