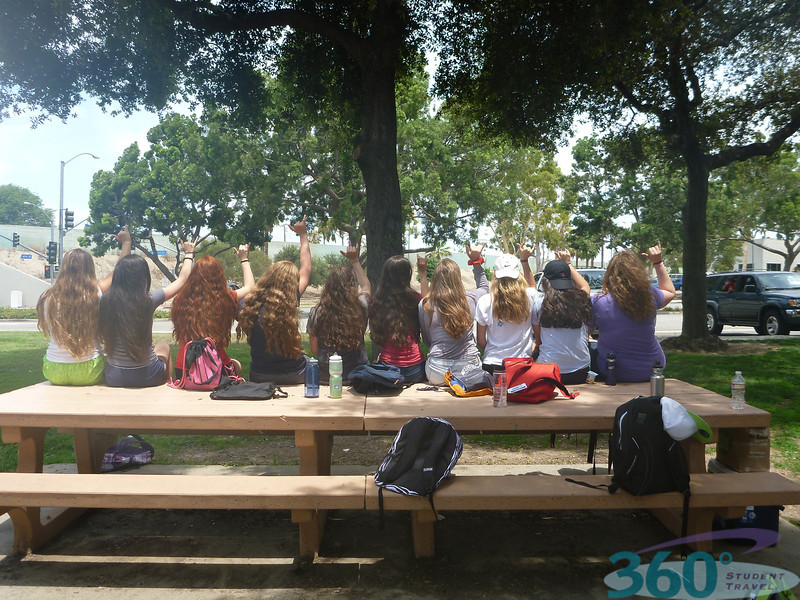 Hello Family and Friends of California Community Service CA6,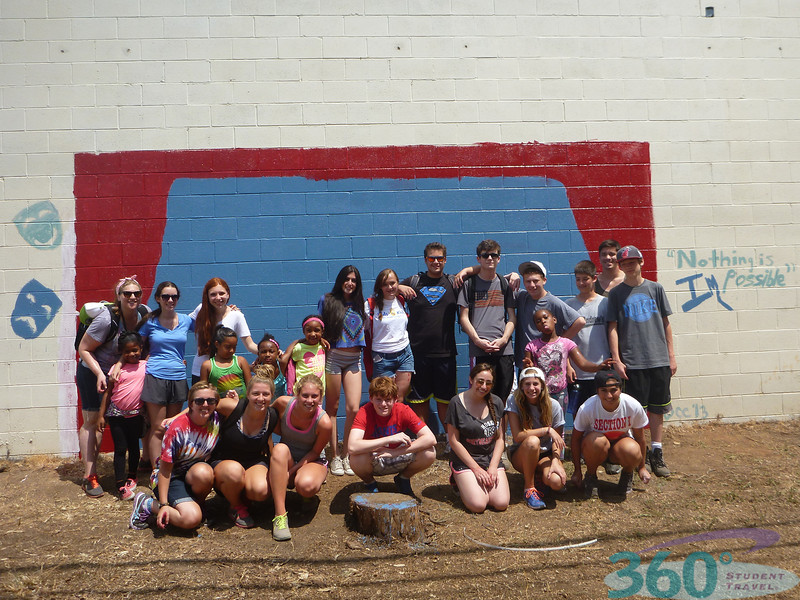 WOW! What an amazing few days it has been. Since our last update, CA6 has been hard at work finishing up the final touches on our projects at the Boys and Girls Club. During the 3 days we were there, the group managed to paint a mural, clean up the backyard area to make it usable, and build a tiled patio/fireplace! Everyone contributed to the painting, and Victoria was our VIP for all her hard work on the mural. Dylan and the boys had some fun running some dodge ball and basketball games in the gymnasium with the children. Our group ran a "Human Bingo" activity on one afternoon, and Paul and Zack got to make friends with an awesome boy named Jimmy during the process. After wrapping up at the Boys and Girls Club of East Long Beach, the group enjoyed a lot of laughter at a Santa Monica improv comedy club. Matt enjoyed improv night as he was the one who got all the jokes!
After dedicating ourselves to community service for a few days, we had the opportunity to enjoy the sights that Los Angeles has to offer. The group enjoyed some time at Venice Beach, where Cassidy saw some great artwork, and Angelina and Victoria battled it out with the waves and enjoyed the water. That night, we went to the Fireworks display at the Colosseum at USC! We all also had a chance to enjoy the Santa Monica night-life on fhe 3rd street promenade. With a lot of shops to choose from, Paul, Zack, and Chase managed to buy matching trip shirts!
The team spent an afternoon relaxing at the Santa Monica beach and Pier, where Talia, Merri, Meredith, Sloane, Daniel, and Livi went on the rides. Meanwhile Katie and the rest of the gang enjoyed some Dip'n Dots ice cream. We finished that day off with a Hollywood excursion. With ample street performers and sights like the Hollywood sign, Walk of Fame, and Mann's Chinese Theatre, we had an awesome night!
Tomorrow we start our Community Service program again at the OC Rescue Mission!
Stay tuned for the next installment!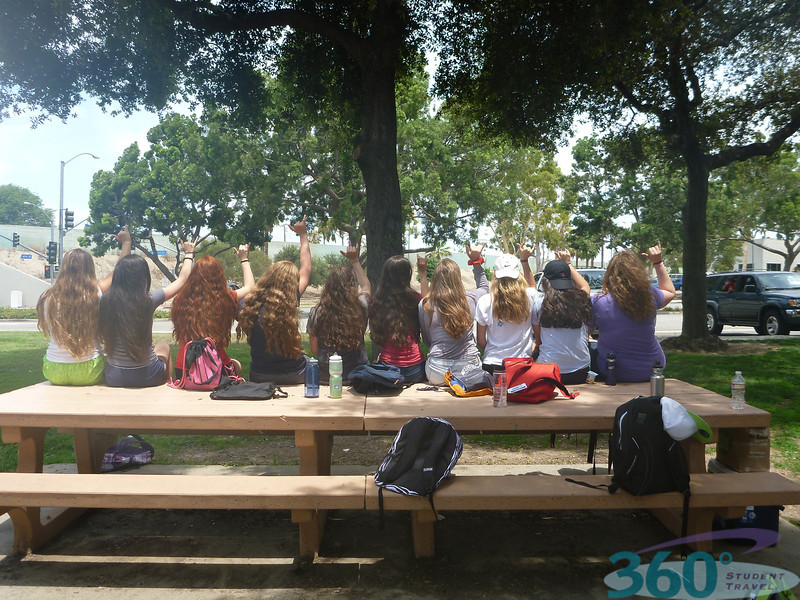 Have we piqued your interest? Explore our 10-day, 21-day or 28-day tours and community service projects for teens in California. Start planning your own adventure with Westcoast Connection. It will be the travel experience of a lifetime!