These past 27 days have been a journey of a lifetime! It's the last day and we're feeling the bittersweetness of the trip ending, yet we made all of these incredible memories and friends!
When we arrived in Las Vegas, we had some time to use the Luxor facilities, and then as a group we hit the all-you-can-eat buffet; no one left hungry from there! Later that night, we walked through the Vegas Strip. At the Venetian, tons of trip members went to Carlo's Bake Shop, which was shown on TLC. Also, some of us even went on the Venetian Gondolas! As we walked back from the Venetian, we watched the Bellagio Fountain Show.
The next day, we went straight to the Stratosphere hotel, and took the elevator up over 109 floors to three different rides that overlook Las Vegas. Later that afternoon, we went to the Luxor pool to catch some sun and refresh ourselves in the water. Vegas treated us well! That night, at the Coca-Cola Store, everyone tried different cola flavors from around the world. On our way out of Vegas, Joey spotted NBA player Victor Oladipo from the Indiana Pacers!
After Vegas, we made our way to Bryce Canyon where a surprise awaited all the trip members – we announced Color War! There were two teams: Blue and Grey. We played capture the flag, two truths and a lie, a song-and-dance performance, silent lunch, soccer, trivia, and Apache relay. After a great effort on both sides, with tons of cheering and team spirit, the Blue Team won! During all of these fun events, we hiked Bryce Canyon and saw some unbelievable sights.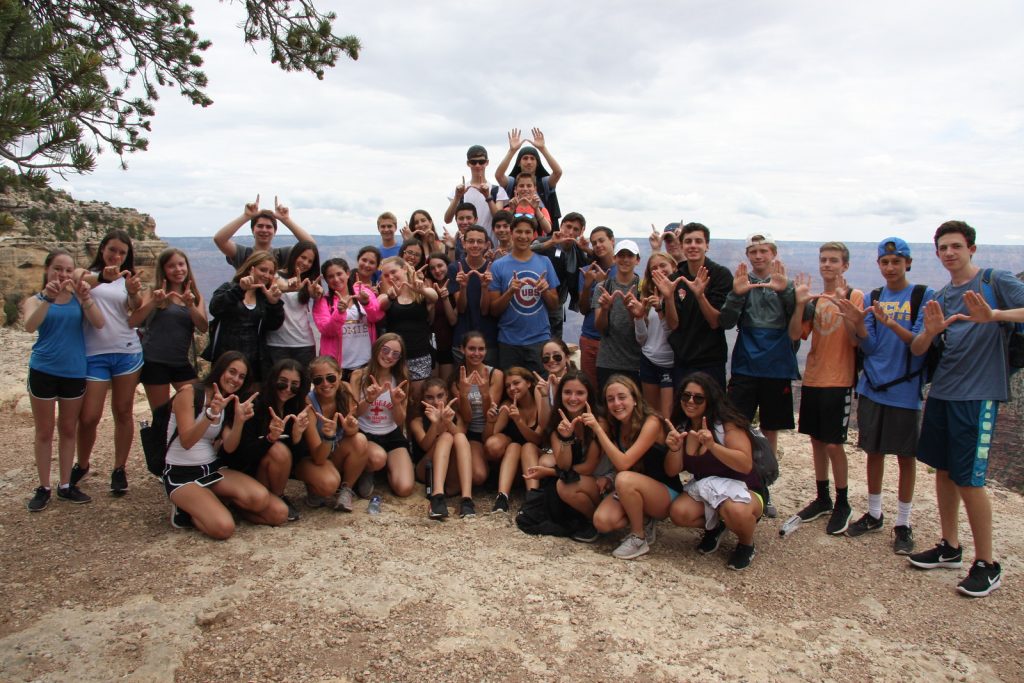 Over those next couple days, we went sliding down the Coral Sand Dunes, had a Greek food feast, and went on a Pink Jeep tour in beautiful Sedona, Arizona. Many trip members had Wild Flower while in Sedona, which is an Arizona food chain that focuses on healthy and good quality food. It was a delicious!
After arriving in Scottsdale, we were in awe of how nice our resort was! Some of us played ping-pong, while other rested until we went to Dave & Busters to play some arcade games.
Today is the last day that our trip family will be all together. Although our trip may be ending, we know the friendships and memories we made will stay with us forever! We hope you all had the summer of your life, and we'll miss you all so much.
The Westcoast Blogger
Interested in experiencing  your own teen tour that explores Vegas, California, or Arizona? Learn more about one of our middle-school or high-school Westcoast Connection California Extravaganza trips.