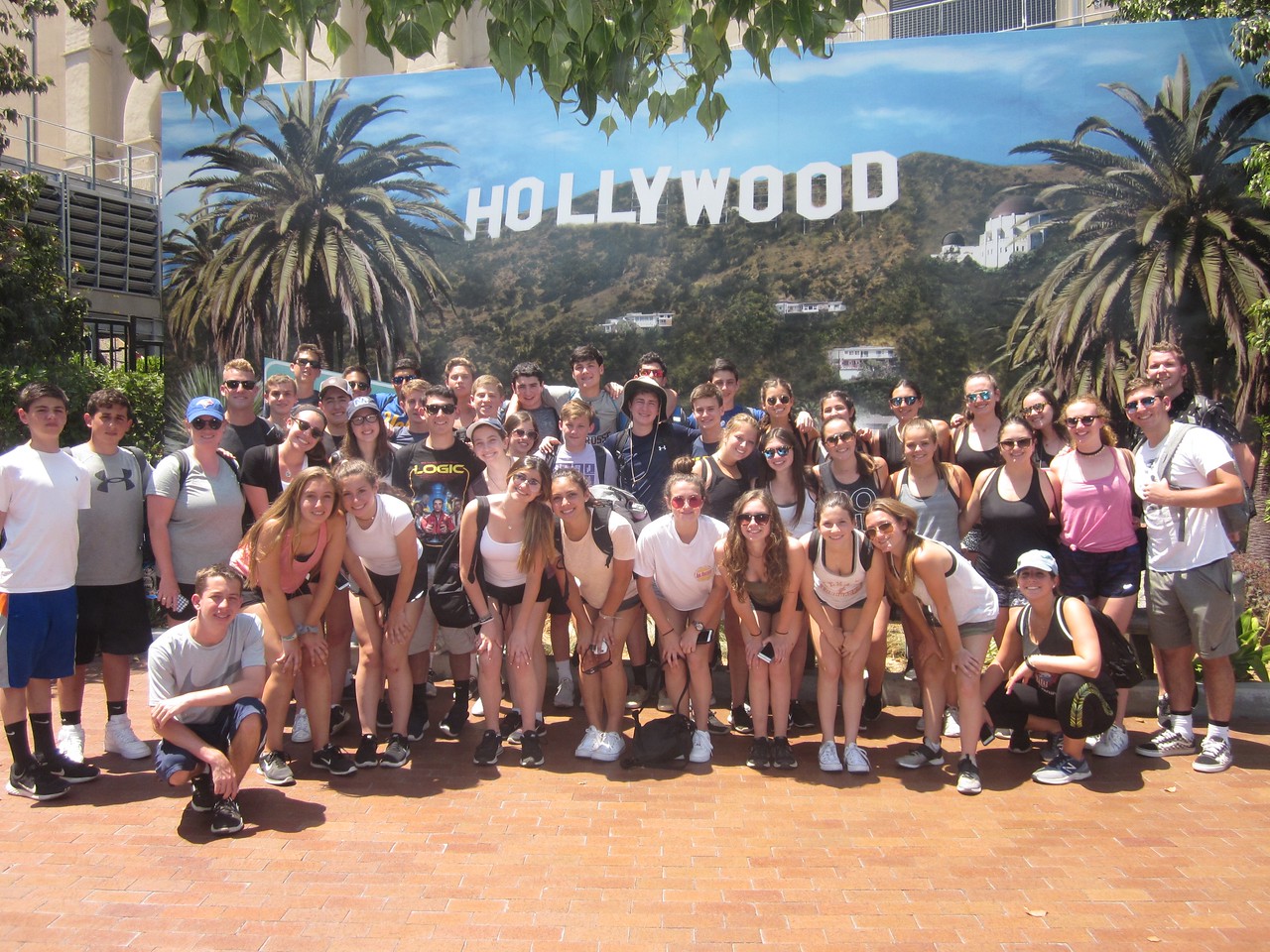 Our first stop in L.A. was the Chinese Theater and the Hollywood Walk of Fame. We took in some beautiful views of the Hollywood sign and surrounding area. We checked into UCLA and, the next morning, headed to Venice Beach where we enjoyed various street performances, the skate park, and muscle beach. We then stopped at Diddy Riese for incredible ice cream sandwiches! A few of our trip members also spotted Justin Bieber on Rodeo Drive that afternoon at Barney's, which was very exciting! We ended the night at an improv show where one of the comedians decided to play a dating game with Jocey and Jonathon M, and that ended up being a hit with everyone!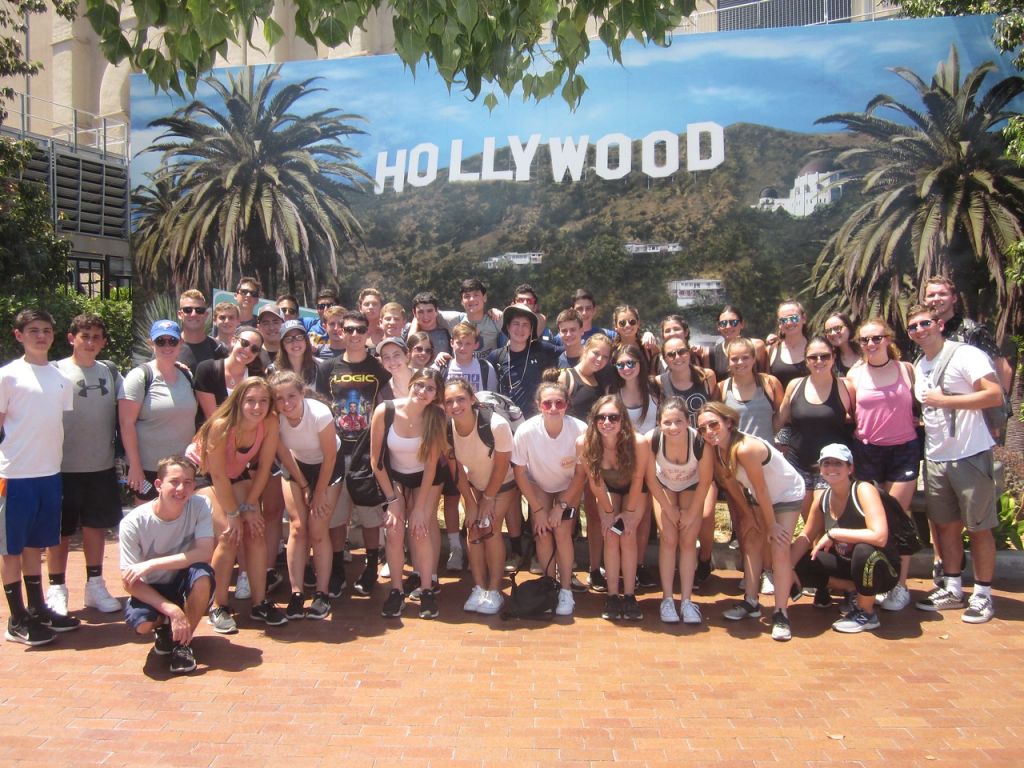 We woke up on Monday to celebrate Ry and Jimmy's birthdays at Universal Studios. The studio tour at Universal was so interesting, and we saw the stages for productions like The Mindy Project and Despicable Me. Right away, trip members realized they could get through lines faster by going as single riders to optimize their time, so everyone did that. We ended our day at the Hard Rock Cafe on City Walk and walked around the area, enjoying chocolate and candy shops, water massage beds, and so much more. Everyone enjoyed a later curfew with cake to celebrate the boys' birthdays!
The following morning, we enriched our minds and learned a lot by going to the Museum of Tolerance. The rest of the day was spent on the beautiful UCLA campus, using their gym and pool, and a group of girls walked over to Westwood to get manicures and go shopping. We ended this incredible day by going to the Santa Monica Pier to enjoy the beautiful view from the Ferris Wheel.
We started our last day in L.A. volunteering at the L.A. Food Bank, and then headed to Disneyland! Top rides for our trip members included Space Mountain and Thunder Mountain Railroad, and those of us who opted not to go on those spent time walking around Frontierland, Toontown, and everywhere else Disneyland has to offer.
The next morning, we left the dorms and headed to San Diego, where we caught some waves on Moonlight Beach. For many trip members, this experience was their favorite on the trip, as nearly everyone stood up on their boards at least once.
Our second day in San Diego started at the famous San Diego Zoo. As a group, we took the bus tour of the zoo to see elephants, giraffes, and a hybrid animal, okapi. An okapi has legs like a zebra, body like a horse, and the head and neck of a giraffe, and we were lucky enough to see it during our tour! After the zoo, we had some free time at the hotel where most of us rested up for laser tag, where we were going to celebrate Emma's birthday!
Until Next Time,
The Westcoast Blogger
Interested in spending your summer exploring the best California has to offer? Check out our middle-school or high-school California Extravaganza trips.