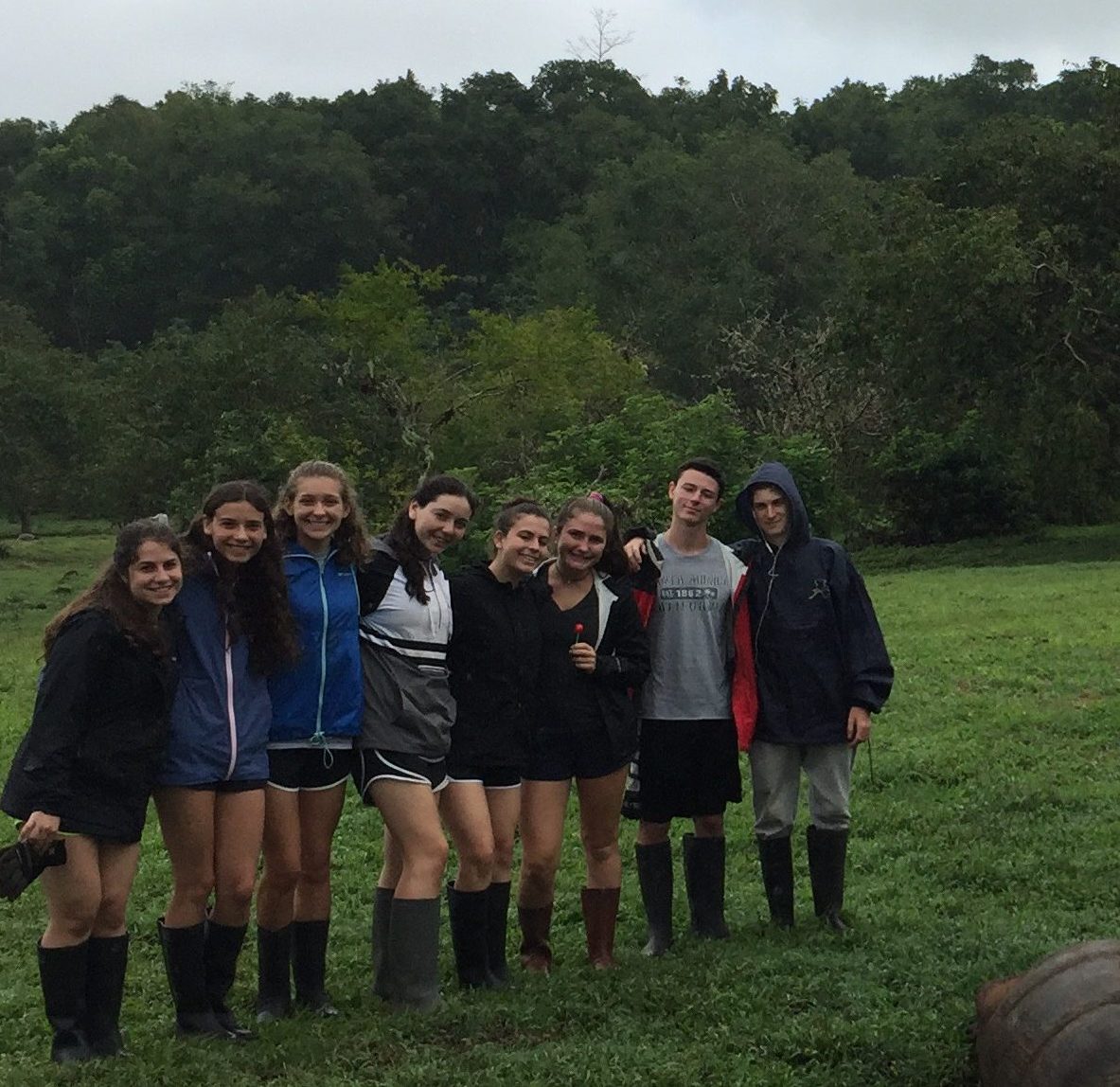 Our last couple of days in the Galapagos on Isla Santa Cruz have been a wonderful end to our 25-day adventure. We finished off our community service with two mornings volunteering at Rancho Primicias, a center that helps breed tortoises in their natural habitat. The center even provided us a delicious lunch, with caramel crepes for dessert! After our hard work of digging holes and planting trees with them, we took a walk through lava tunnels and enjoyed their beauty as we walked through the dark formations. Later that afternoon, we took some time to walk around and explore the island, and many of us used this opportunity to buy some souvenirs.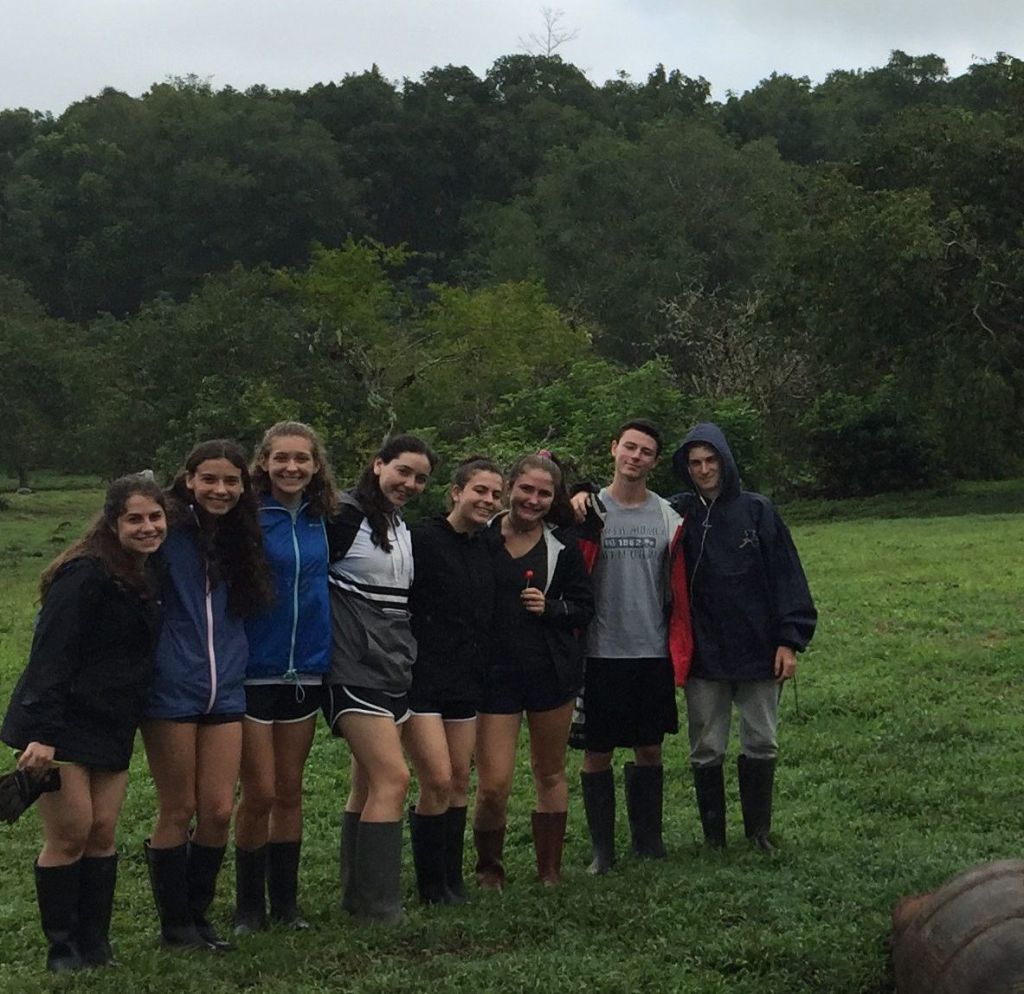 On our final day of activities, we went to the Charles Darwin Foundation, where we learnt more about the giant tortoises on the island and saw the preserved body of 'Lonesome George.' After his death in 2012, his species of land turtle became extinct.
We ended our time in the Galapagos with a lovely afternoon kayaking and relaxing on a beautiful sandy bay. Afterwards, we got ready for our farewell banquet, where each trip member received a personalized award, acknowledging the large impact they made on the trip as a whole.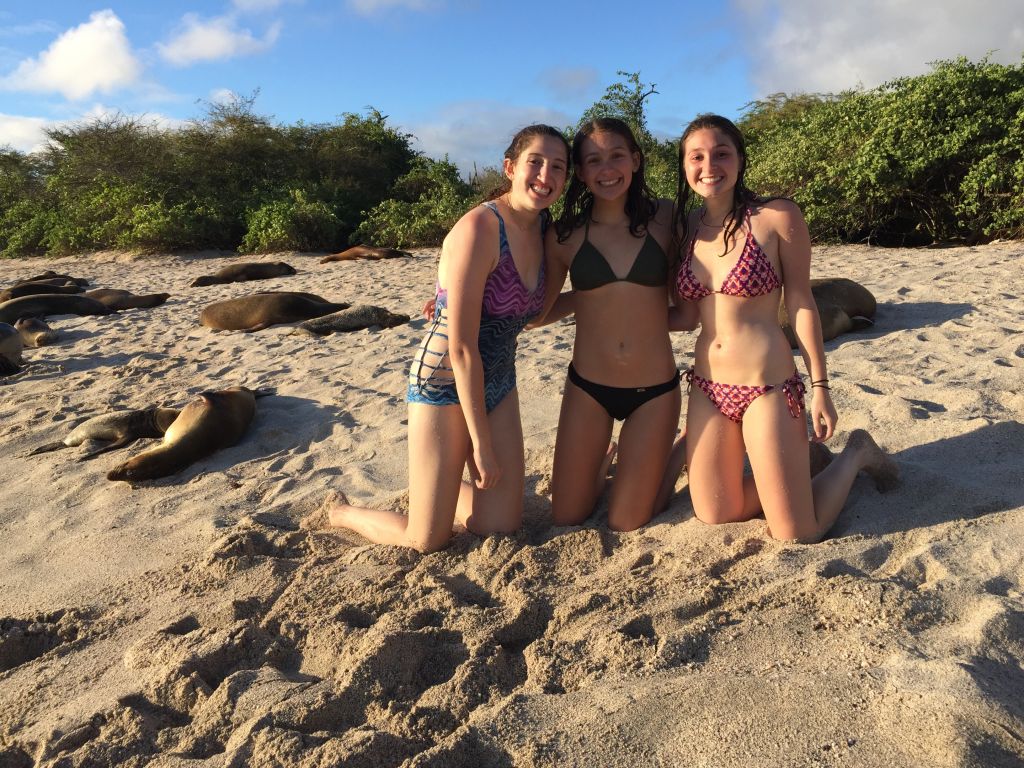 Earlier today, we said goodbye to our outstanding tour guide, Cristian. Each of us gave him a hug, and he truly appreciated the card that we gave him as a group. He made this trip so special for all of us, and we are so grateful!
Soon, we'll enjoy our last dinner as a group in the Quito airport. Everyone will receive an envelope with notes written to them by all of the other trip members and staff to read on the plane. We're sad to leave our new friends and this stunning country, but we're looking forward to seeing all of you at the airport tomorrow morning!
Thanks for reading!
The Westcoast Blogger
If this sounds like an adventure you'd like to be a part of, explore our 18-day and 25-day Ecuador and Galapagos community service programs.