¡Buenos días de Lima! Estábamos aquí muchas veces este viaje pero esta vez es la más triste porque sólo tenemos dos días más juntos.
Arequipa fue un poco diferente de lo que imaginamos pero todavía una experiencia muy bonita. En nuestro primer día de servicio, ayudamos en una casa de huérfanos con dificultades mentales. Ayudamos en la cocina para preparar el almuerzo, en los cuartos para doblar la ropa, y adentro y afuera para limpiar y mudar unos muebles.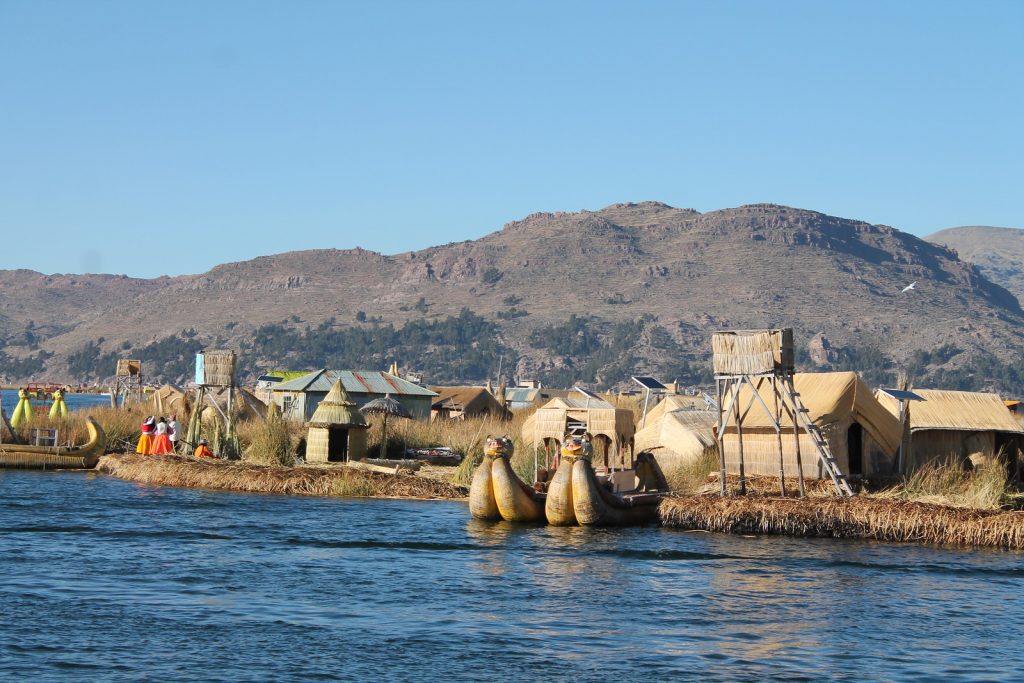 Pasamos nuestro segundo y tercer día de servicio en Arequipa en una comunidad dónde las familias que consisten de niños después de estar abandonados por sus padres. Limpiamos el campo, las ventanas y ropa. También les enseñamos el inglés usando cartas que las habíamos creado. Terminamos estos dos días de servicio con juegos de fútbol y un poco de baile.
En Arequipa, pasamos tiempo en la plaza y vimos como construyeron los ladrillos blancos que usan para sus edificios. Es un trabajo muy difícil y gana poco dinero. Finalmente, tuvimos un poco de tiempo para apreciar unas vistas de las montañas y los volcanes.
Después de Arequipa, fuimos a Huacachina. En el desierto, nuestro hotel estaba enfrente de unas dunas de arena y entonces, hicimos muchas caminatas juntos. Fue un poco difícil porque hacía color pero valía la pena.
También hicimos sandboarding. Fue tan divertido y tenemos las fotos para probarlo. Terminamos la tarde con un viaje en los buggys para mirar la puesta del sol.
Huacachina fue nuestro último lugar para hacer el servicio para la comunidad. Nosotros limpiamos una escuela secundaria y conocimos a los estudiantes también. Jugamos al fútbol, al baloncesto y ellos nos enseñaron a bailar la bachata y la salsa.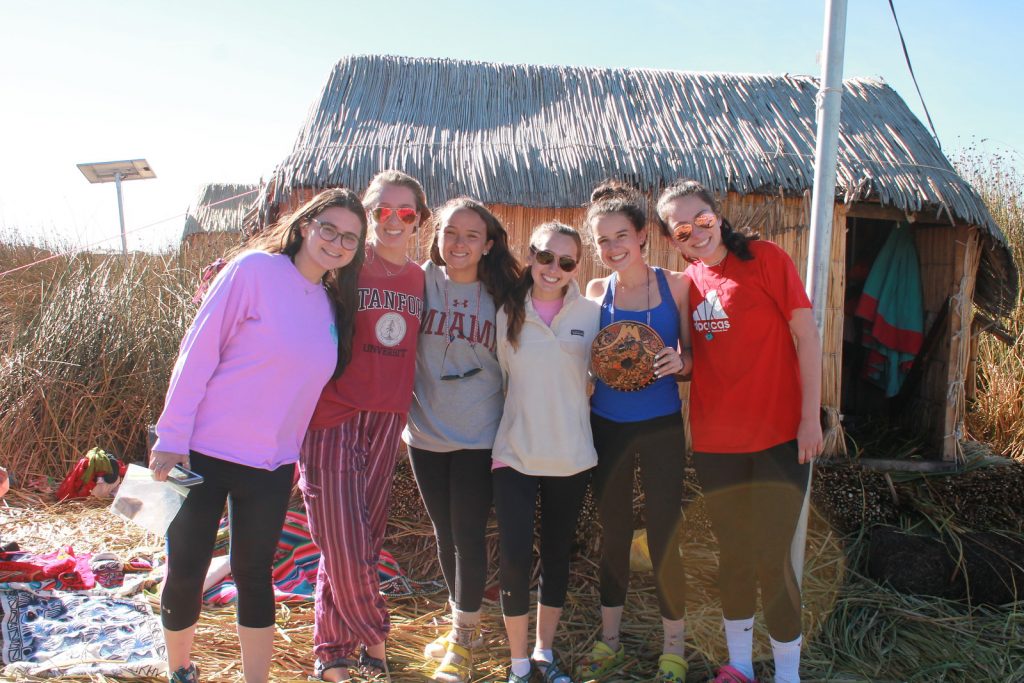 Después, el grupo tenía la oportunidad para hacer el karaoke. En el mismo restaurante, había una banda y decidimos a bailar también (podíamos usar lo que ya aprendimos este día de los estudiantes).
Ahora estamos otra vez en Lima. Estamos tristes porque son nuestros últimos días juntos. Pero como Dr. Seuss nos dijo, "No llores porque terminó, sonríe porque pasó".
Gracias por compartir sus niños con nosotros por cuatro semanas increíbles.
Hasta pronto!
____________________________________
Good morning from Lima! We've been here a few times this trip, but this one is the saddest considering we only have two more days together.
Since last we spoke, we travelled to the incredibly beautiful town of Arequipa! On our first day of service, we helped at a home for orphans with mental difficulties. We prepared lunches, folded clothes, cleaned, and helped move furniture.
Our second and third day of service in Arequipa took place in a community for rescued children. We helped with yard work, washed windows, and did laundry to help the local care providers. We also had the opportunity to teach some of the kids English using flashcards that we had created. We ended both of these days of service with epic soccer games and a dance party with the kids.
After service, we spent time in the plaza watching how they construct the bricks used for their buildings and taking in the beautiful views of the mountains and volcanoes.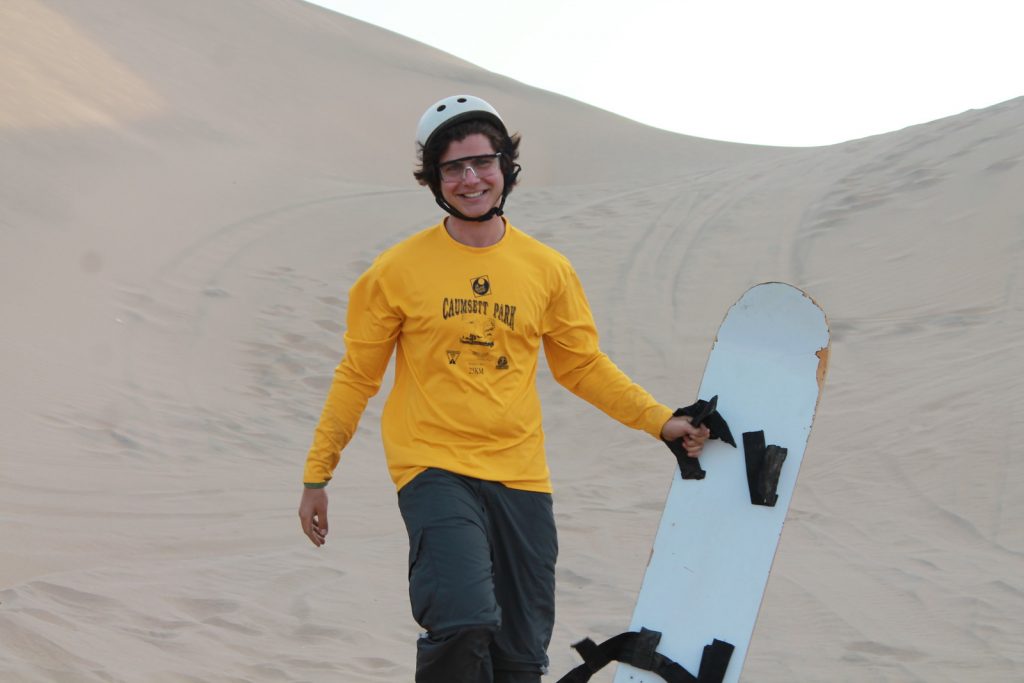 Next we made our way to the desert oasis of Huacachina. Our hotel was surrounded by massive sand dunes! The dunes begged to be climbed so of course we went on several hikes and left with such a sense of accomplishment after conquering each one. Then we went sand-boarding! It was a lot of fun and, of course, we have so many pictures to prove it! We finished the afternoon with a beautiful sunset dune buggy.
Huacachina was our last community service location. We spent the day at a local high school, we helped with some cleaning and then met the students, with whom we played soccer and basketball. They even taught us how to dance bachata and salsa.
That evening, the dancing continued at our karaoke night! The dance lessons we received at the high school came in very handy and we showed off our new moves!
Here we are, once again in Lima, saddened to see our trip come to a close. But as Dr. Seuss told us, "Don't cry because it's over, smile because it happened."
The Westcoast Blogger
Have you always wanted to explore the wonders of Peru? Click here to learn more about our Peru 28-day community service trip!