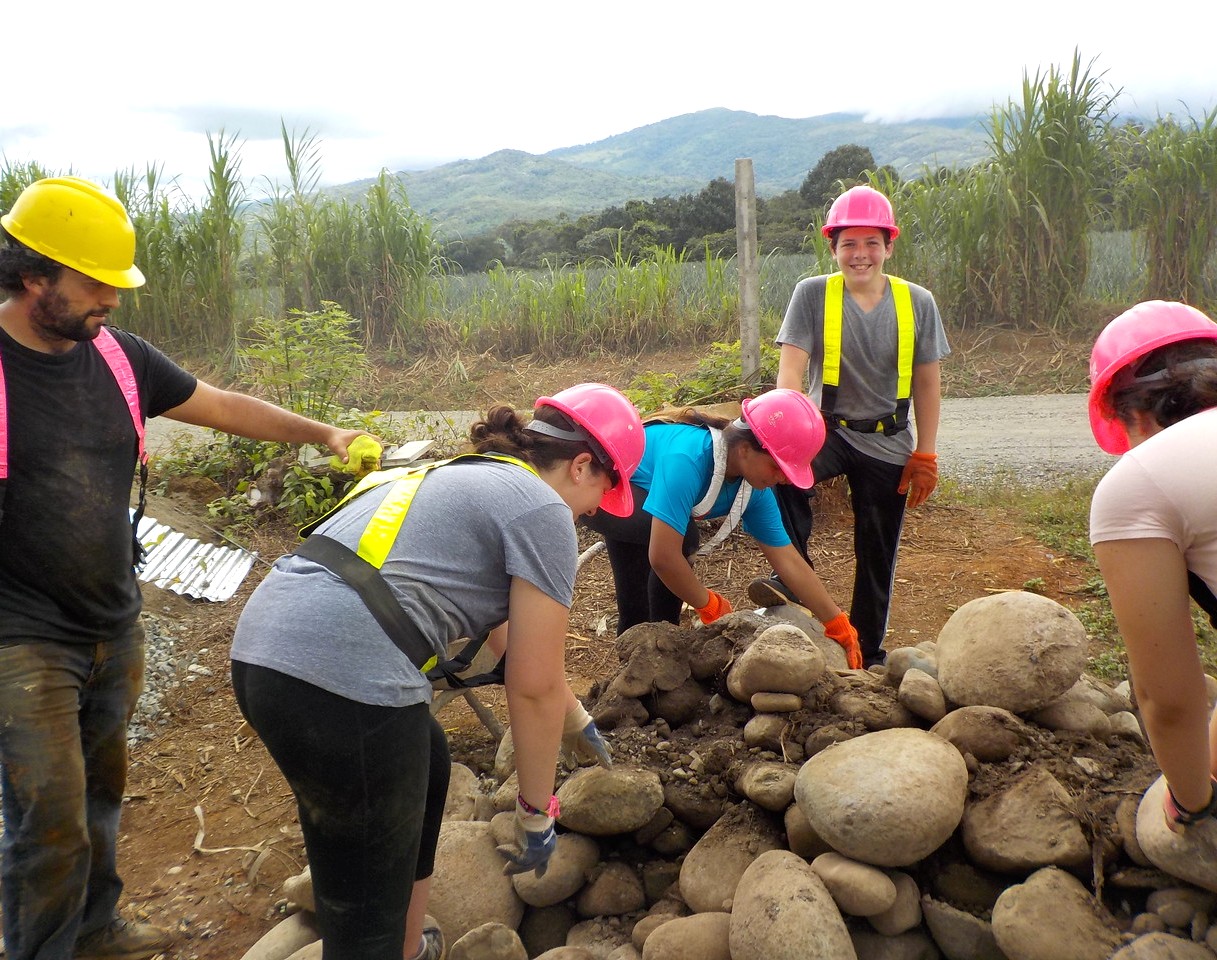 To bring the trip full circle, we made it back to our first hotel – the one that has the best banana bread ever! We spent the last week of our trip finishing what we'd started with both Habitat for Humanity (HFH) and La Carpio. Being able to see the progress with both projects helped show us how starting something and leaving it for other people to continue may be hard, but ultimately incredibly rewarding. We mixed our last batch of cement while building the foundation for a greenhouse with HFH and, while it was hard work, we got it done and felt good about it.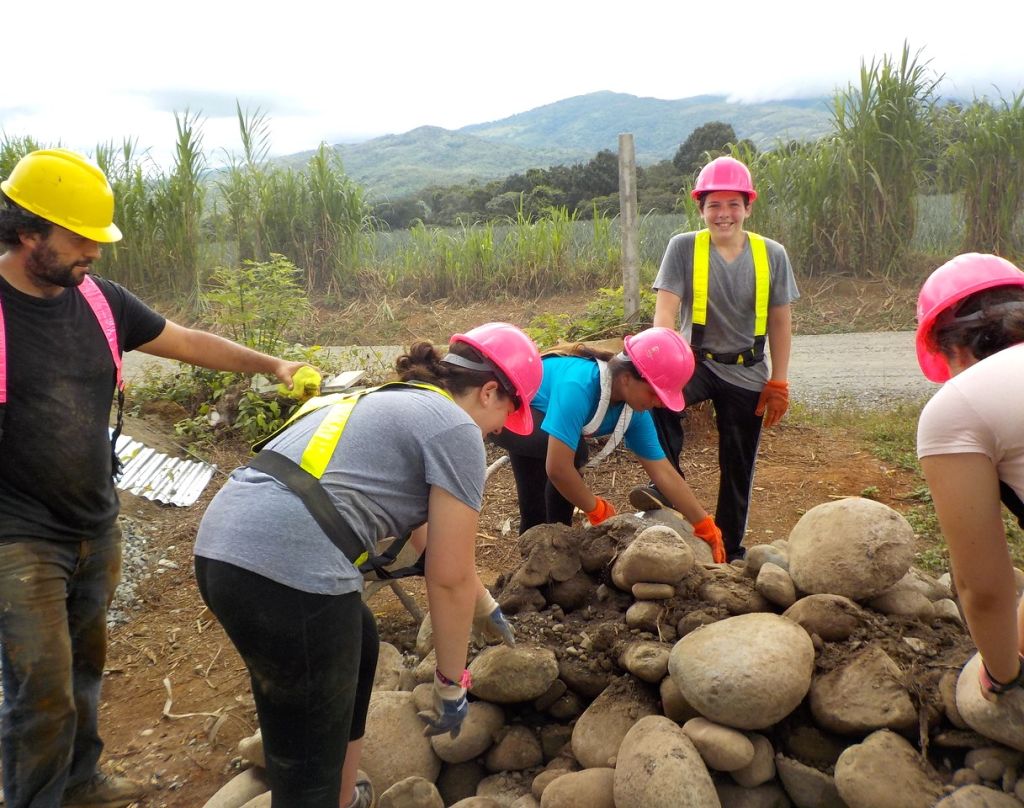 We began to paint the house that we'd built, and we also continued digging so that the family living there would soon have a functioning bathroom. Later on, we had  our 'sports camp,' which was on such a beautiful day that it was hard not to smile as the kids went swimming in the pool and played soccer with us.
We managed to fit so much fun into the last week, as well. The coffee tour at the Britt shop was filled with samples, and our guides were pretty funny as they kept making goofy jokes. The best part was hearing everyone try and figure out what coffee to bring home to their families. In the end, we hope that we chose well, though we can't guarantee that we'll have chocolates left for you all to try when we get back. We might've already started sampling those…
On the last day of our adventure, we went rafting, which we'd been looking forward to during the entire trip! Our guide, Jefferson, made sure that we knew what we were doing before we started heading down the Pacuare River and paddled through the classes 1-through-4 rapids. The water was perfect, and it made swimming in the canopy of the rainforest so much fun! All in all, it was a hot day filled with laughs and a beachside lunch made by our guides on the back of a raft. At night, we watched a slideshow of our trip, sang a song about all our inside jokes, and started to say our goodbyes. We've come so far in three weeks, and it's hard to believe it's already over.
The day when we part ways and say 'see you later' is here. We said our goodbyes to Emily, our guide, and Melvin, our driver, before checking our bags. We're all leaving with a ton of wonderful memories about Costa Rica and each other.
Thanks for reading!
The Westcoast Blogger
If a Costa Rican adventure sounds like something you'd like to be a part of, explore our 10-day, 21-day, and 28-day community service tours!