Sàwasdee from Thailand! Our tribe has had an incredible experience working with the Ban Huaymaesai school and, after a day of playing with the local children, we returned to paint the walls surrounding the school. After practicing our paint skills and cleaning our brushes, we were able to look back at the awesome work we accomplished together. We ended our time in Chiang Rai with a visit to the local night market to pick up some souvenirs and enjoy some fresh fruit smoothies!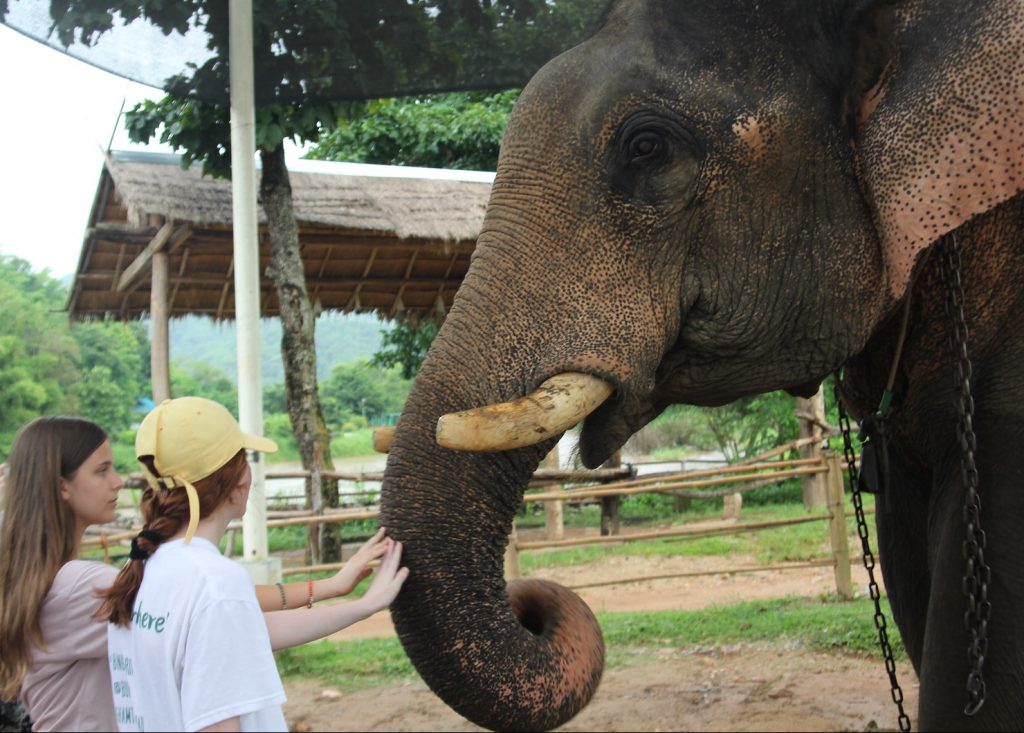 From Chiang Rai, we made our way to the remote village of Mae Salak. We jumped on long-tail boats to zigzag through the jungle on our way to the Huai Khum Resort, which we would call home for the next 4 nights. We met with community leaders who introduced us to the local tribe, with whom we would be doing community service and participating in some cultural exchange activities. Some of our members spent most of the night playing tag with the locals, but couldn't match the energy of the local children!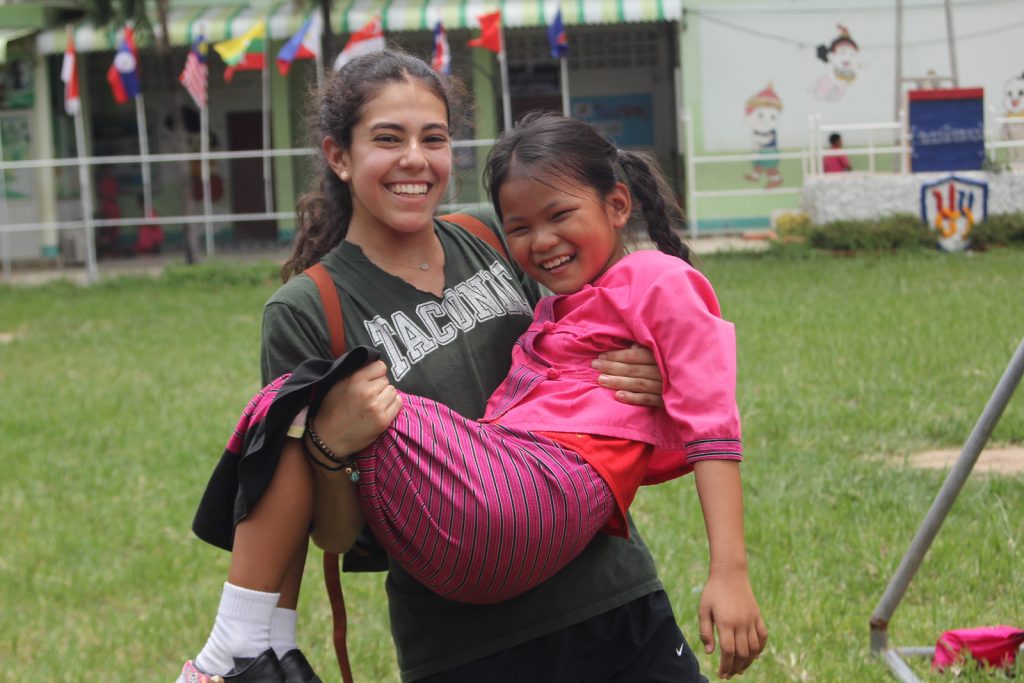 The next morning, we geared up for some cementing for the community. The area we were working on would be used by the local children to play soccer, volleyball, and for cultural activities. After two days of cementing and hard work, we returned to the community to share dinner with the families we had been working with the last couple of days. Everybody was dancing, singing, laughing, and hugging, because it was our final night with them before heading to Chiang Mai.
Chiang Mai was an action-packed and exciting leg of our journey, where our group was equally excited for the activities and the chance to teach English to the local school children.. The next day, we made our way to the local school and were met with smiles and excited children. We spent most of the day teaching English in the classrooms, and then played all kinds of games and activities with the kids on the school grounds.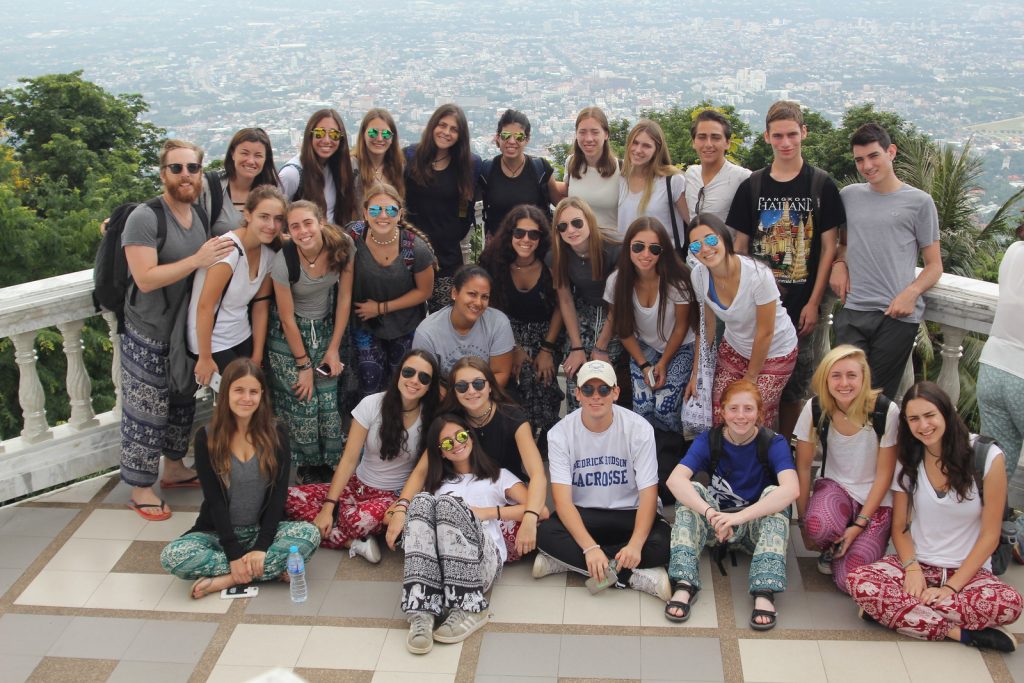 After our day of service, we went ziplining through the jungle of Chiang Mai. Our guides helped us move from platform to platform as we saw some incredible views and exhilarating rope-courses. We zipped our way through to the bottom of the jungle, where our guides met us and drove us to a Muay Thai training session. For the rest of the afternoon we kicked, punched, and kneed our way through an intense session with some professional Muay Thai trainers.
But, despite all of the excitement and fun from the last day, nothing compared to our day spent at the Patara Elephant Sanctuary. Upon arrival, we were met with beautiful gentle giants who were eager to have us feed them bamboo and sugarcane. We made our way down to a river and waterfall, where we spent part of the afternoon bathing and cleaning our new friends. We laughed and splashed in the water as we got to know these beautiful creatures. After saying our goodbyes to our new-found friends, we each had a much deeper appreciation for wildlife conservation.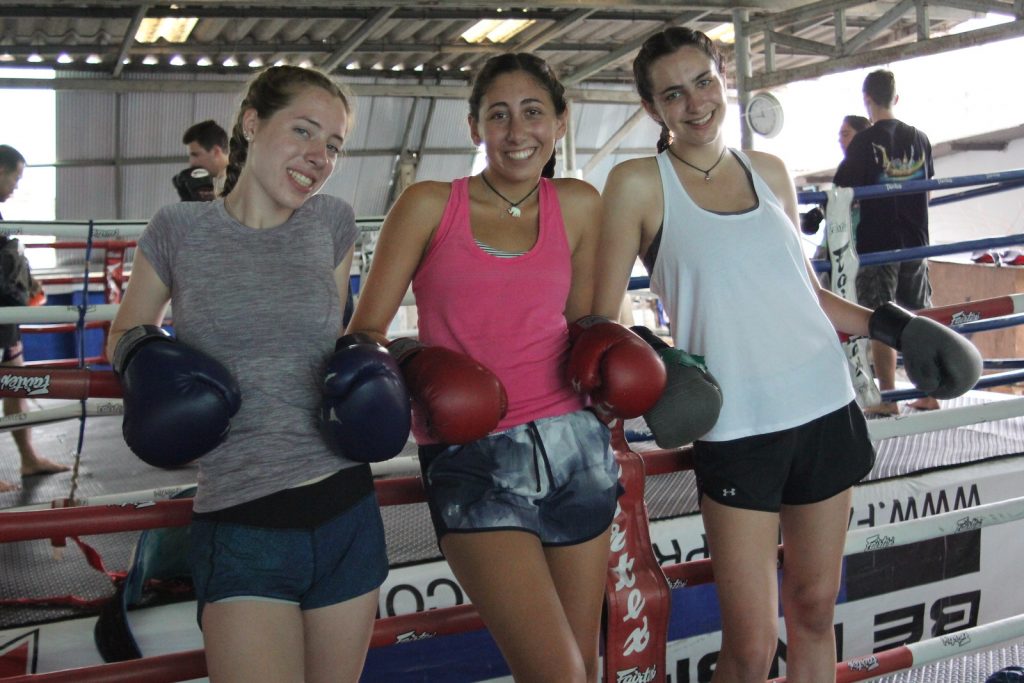 Tonight our group will be ringside to enjoy Thailand's national sport of Muay Thai kickboxing. Many are excited to see how our training session compares to the real deal!
Laa gòn (goodbye) from Chiang Rai!
Until Next Time,
The Westcoast Blogger
If Thailand is on your bucket list, check out all the details for this Thailand trip and get ready for a Thai experience of a lifetime!