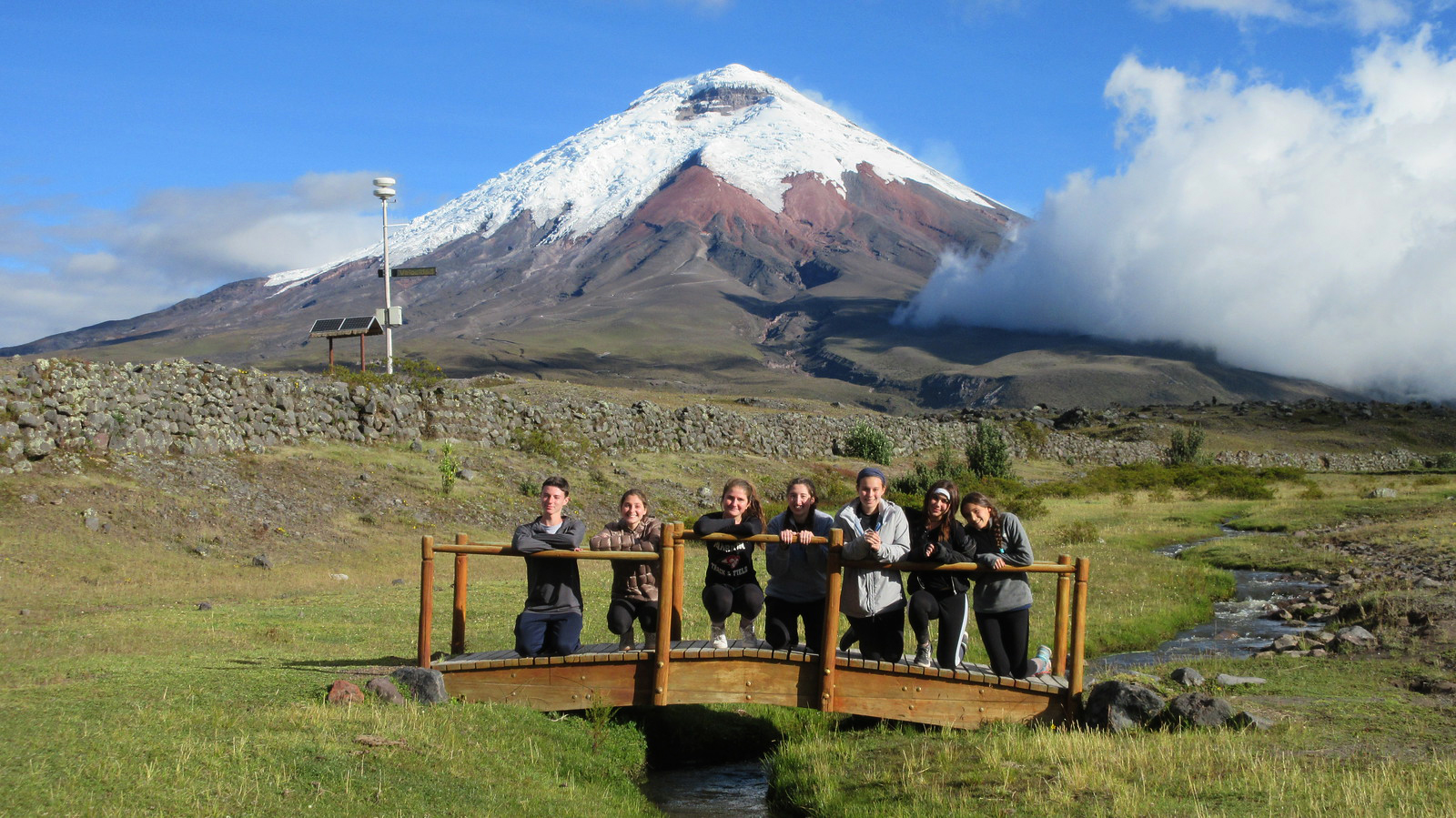 Hello from all of us in Ecuador!
We've just arrived in Banos, the city of the Holy Water.  Our time in Ecuador has been amazing so far, and our experiences in the Amazon (without electricity and Wi-Fi) have brought us all closer together, as we've spent our time playing games and hanging out.
Since the last blog, we've left Quito and traveled through both Latacunga and the famous Amazon Jungle.  Through these experiences, we have learned that the greatest memories come from the simplest things. No matter the activity – from bowling and bonfires to meeting a local tribe – we are enjoying every moment!
To bring us all even closer, we have an ongoing game that includes a carabiner.  The goal of the game is to get people to share a fun story from home or an embarrassing moment.  The carabiner game has been brought to new heights as everyone has a turn and it gets clipped without notice onto people's shoelaces, caps, bracelets, and water bottles.
We spent some time in Otavalo, where we danced to a live band and tried guinea pig (which is a traditional dish here). We visited a market where we bought all sorts of unique things, like ponchos, hats, sweaters made of Alpaca wool, and bracelets. In addition, one of the most memorable parts of Otavalo was visiting the shaman.  One of our trip members, Ryan, volunteered to participate in the shaman's ritual to remove bad energy and welcome good energy.  It was definitely an enjoyable and unique experience.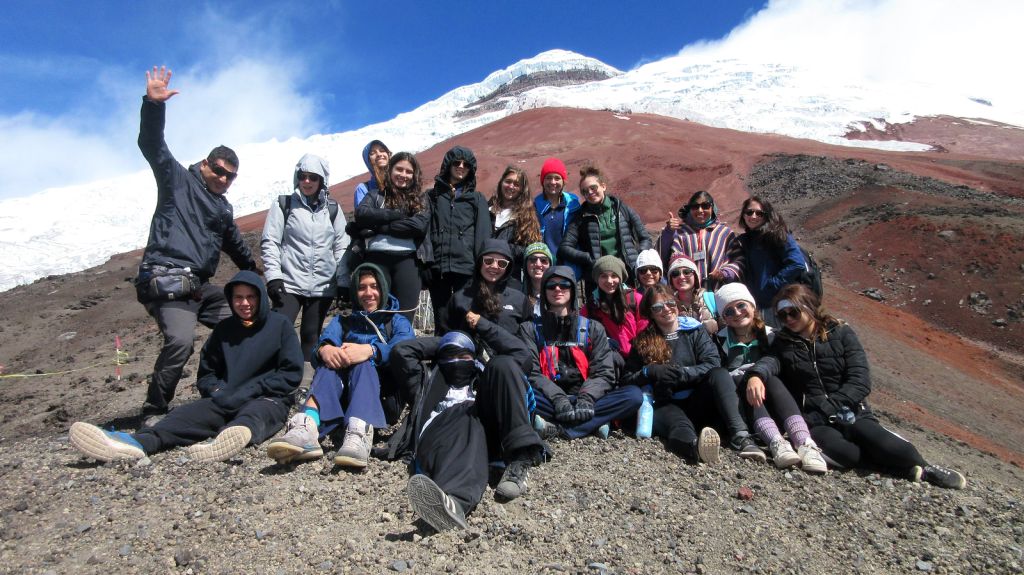 Our next stop was Cotopaxi, the highest active volcano in the world!  We hiked through cold, wind, and rain to make it to the top, where we enjoyed some of the best hot chocolate we've ever tasted.  It was a huge accomplishment for everyone and a trip highlight for many.
Our time in Latacunga was short but there were two things that made it very special.  One was Marina, who owned the lodge that we stayed in and cooked us all of our delicious meals, from chicken to freshly-squeezed juice to homemade Ecuadorian cookies and more.  The second special thing was definitely all the joyful Ecuadorian children that we met from the local school.  Our Spanish speaking skills were definitely put to the test as we met children aged 6-15.
In the Amazon, we met the local Quechua people.  They were so welcoming, as they showed us their traditional welcome dance, natural medicinal plants, fruits, and more.  We spent the morning with them and helped clear a path through the jungle so that they wouldn't step on snakes or tarantulas with their bare feet! We also interacted with the elders and children of this community, and they showed us their cinnamon plants, natural chewing gum, "dragon blood" (from trees), and mosquito repellent (from termites). After that, we enjoyed the afternoon tubing down the Napo River and saw some wild monkeys on our way to AmaZOOnica – an animal sanctuary.
Once we got to Banos, we tried sugar cane taffy and saw a beautiful church. We are now enjoying some downtime at the hotel, where some trip members are playing basketball, others are exploring the grounds looking for avocado and clementine trees, and others still are enjoying a relaxing massage from the hotel spa. Onwards to more adventures!
Until Next Time,
The Westcoast Blogger
If this sounds like an adventure you'd like to be a part of, explore our 18-day and 25-day Ecuador and Galapagos community service programs.