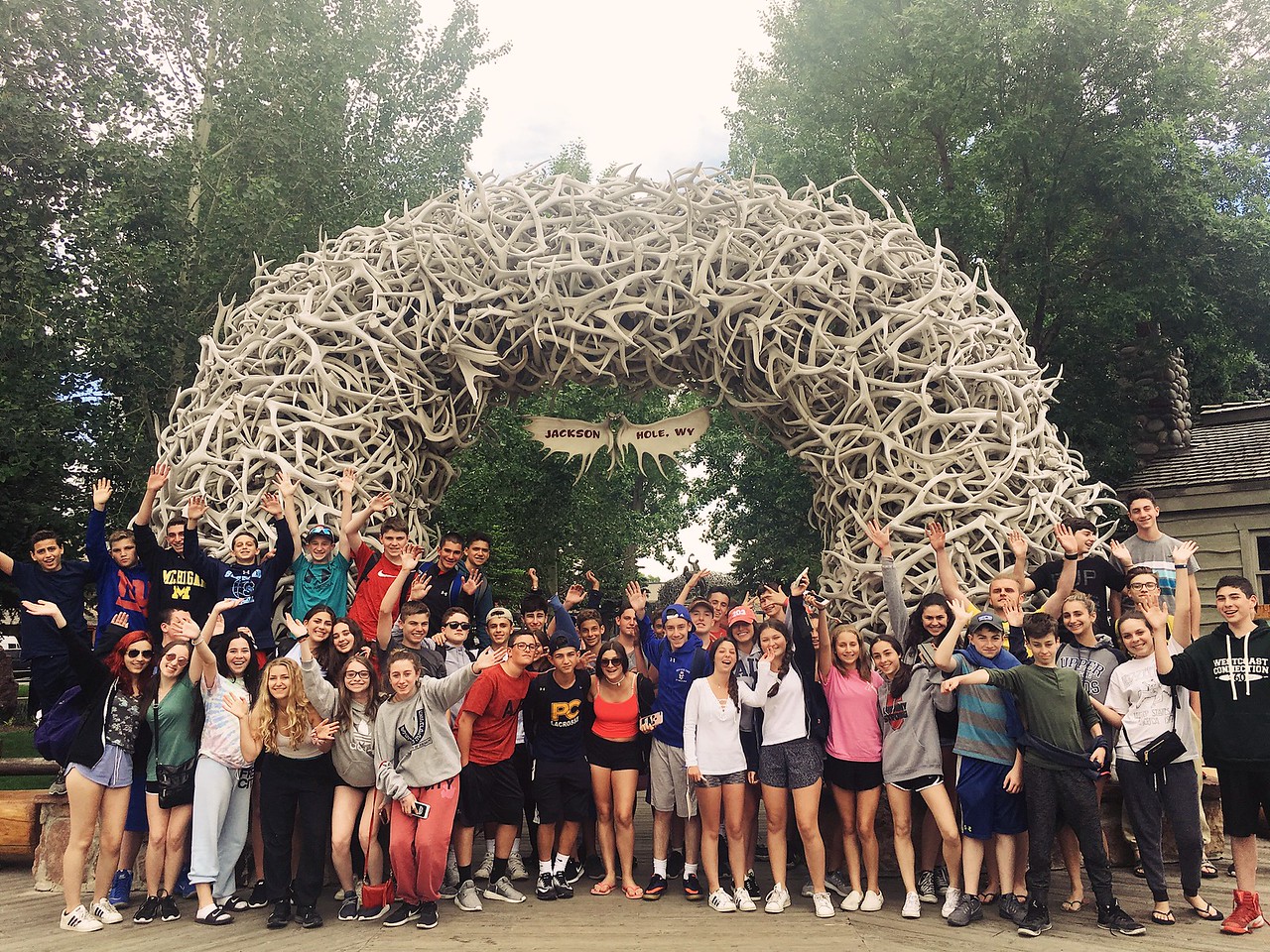 Have you ever been up close and personal with mountains? Even if the answer is yes, I'm sure you can agree that no matter how many times you see them, they never fail to take your breath away. Well, our trip started with mountains, which (in my possibly biased opinion) is the best way for a trip to start. We touched down in Salt Lake City, Utah on a beautiful Tuesday morning, unprepared for the stunning views we would witness during the next few days; days that involved pitching tents, conquering roller and alpine coasters (the latter of which we learned was more fun without using the breaks too often!), splashing through a water park, and exploring new towns.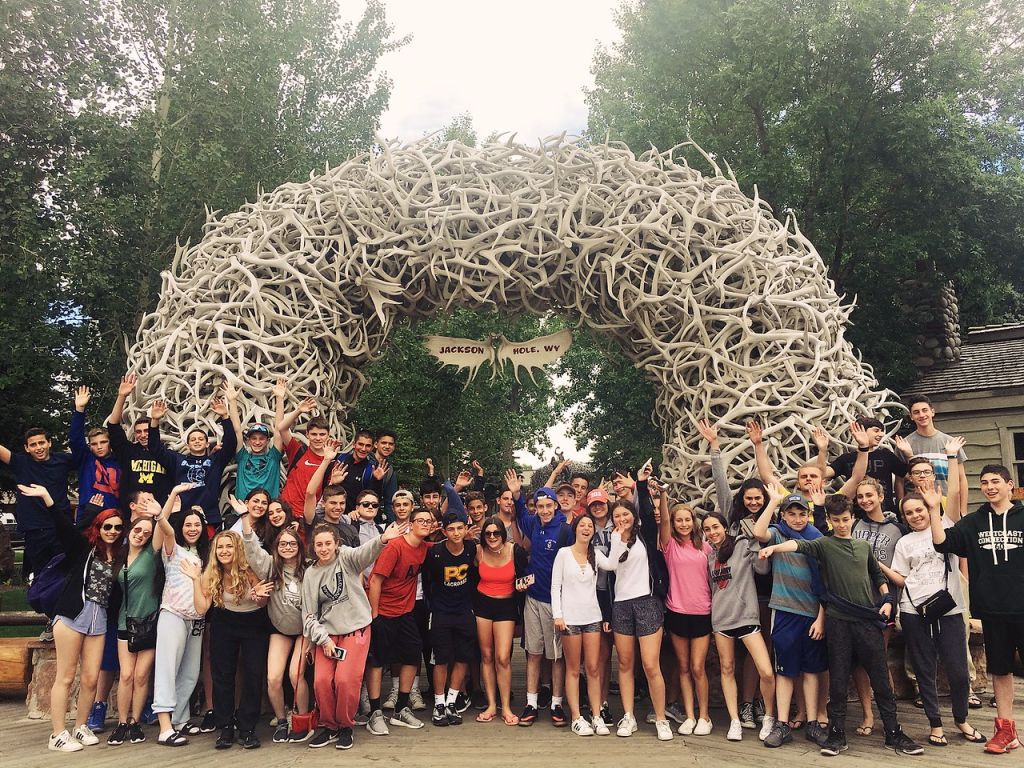 Our first campsite greeted us in Utah, where setting up tents wasn't a difficult task as some trip members were already pros, and others were quick learners. The green canvas shelters would become home sweet home for two nights, and new friends were made quickly inside their walls. During our first night, we ventured into the amusement park that was close to our campground. It was the first time many of us had ever ridden roller coasters where you could see a view of the (you guessed it!) mountains at the top.
Day two meant alpine coasters and water parks, which was refreshing for us all! Later that night, we went bowling, where our staff probably accumulated more gutter balls than all of the trip members combined.
During day three, we were on the road, and the drive was anything but boring. Scenic national parks, fields, sprawling forests (and more mountains) lent themselves to our view before we arrived in Jackson Hole, Wyoming. After some time exploring, it was onwards to the recreation centre for some basketball and swimming. It's safe to say that a good game was played, and it still baffles me how some of our members can spin a basketball on one finger.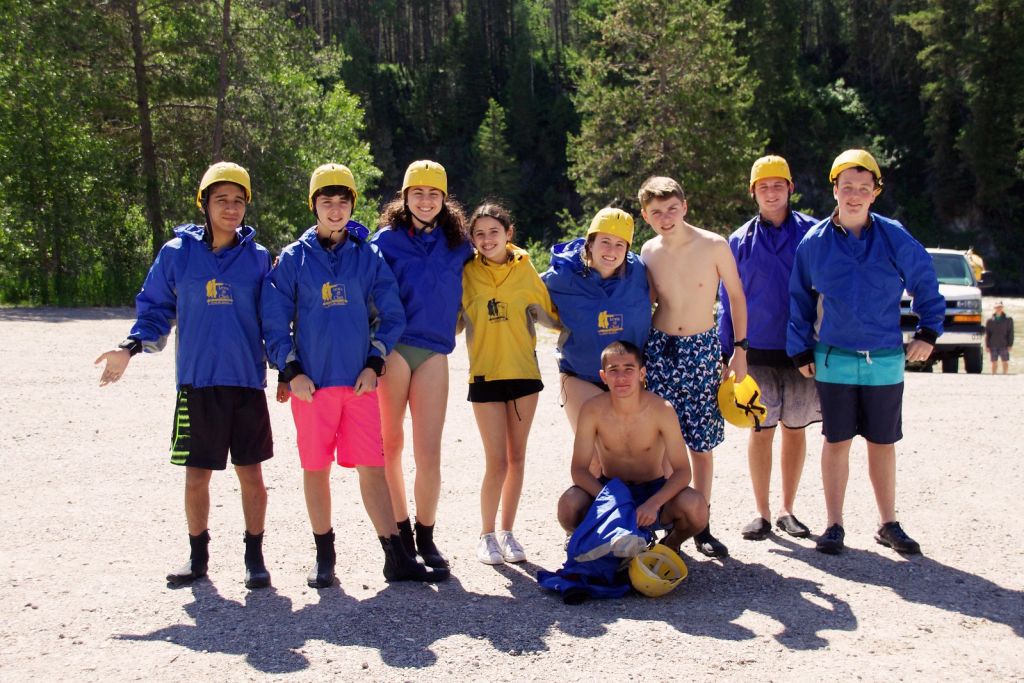 Day four was definitely one of our most exciting so far, because it meant it was time for white water rafting! The waves were rolling and crashing, and we had expert guides to lead us through the waters. The sun warmed us as the waves splashed us, and we learned the vast importance of the word "ROW!!" After lunch, it was over to bigger and better alpine coasters, and a slide that wound through the hills and required a special type of sled to ride down. The views from the top were once again incomparable, and we considered ourselves very lucky.
I write this now from my seat on our bus as we make our way to Great Falls, Montana. Just outside my window is Grand Teton National Park, with bigger and more beautiful mountains and trees than we've seen thus far on our trip. One of those mountains even has snow at its peak, even though it's July! It's incredible, it's inspiring, and for our trip, it's only the beginning.
Until Next Time,
The Westcoast Blogger
Do these scenic mountain views interest you? Join Westcoast Connection on our 40-day west coast tour and explore the U.S.A and Canada.